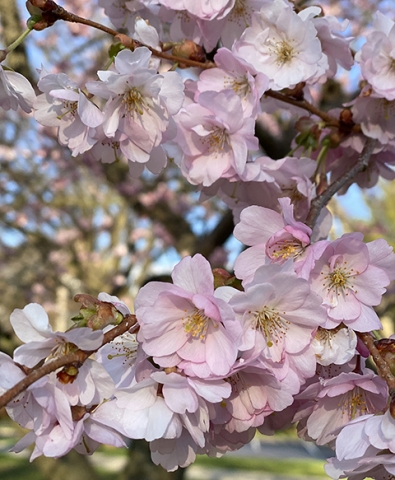 2024 RCPD Awards and Appreciation Reception
You are invited!
Friday April 12, 2024
Kellogg Hotel & Conference Center
219 S. Harrison Rd., East Lansing
Time: 1:00p.m. - 3:30p.m.
RCPD celebrates the Spirit of Ability that grows from this community. On March 13, 2022 we lost a champion in this work when Caleb Sandoval passed away unexpectedly. We invite you to help us to continue to celebrate him by supporting the Caleb Sandoval Spirit of Ability Endowment.
"... an eye-opening experience that will leave an indelible mark on your own sense of achievement." -Director Michael Hudson
Each year the Resource Center for Persons with Disabilities hosts an annual awards and appreciation reception at the end of the spring semester to honor the outstanding achievements of scholarship recipients, exceptional faculty and staff, and generous donors supporting the RCPD mission. Attendees will witness a unique, positive, and inspiring celebration of ability and accomplishment.
Applications for scholarships and nominations for award recipients are welcomed throughout the year but strongly encouraged between December and February of each year. For more information and the opportunity to nominate and apply for scholarships and awards, visit Scholarships & Awards. Also, visit the Award Recipients page to view past and present award recipients. Students and the community at large are encouraged to help us recognize and celebrate outstanding achievement through nominations for any of our faculty/staff, student, and alumni awards.