Assistive technology is a broad term that is used to describe innovative tools that can dramatically improve the lives of people with disabilities. Assistive technology is any device that can be used to enhance learning, living, or recreation for a person with a disability.
RCPD Assistive Technology Center
The Assistive Technology Center (ATC), located within the RCPD, is available to MSU students and employees with disabilities. The ATC is a state of the art facility containing several workstations offering the latest in assistive technology and Microsoft 365 tools. Within the ATC individuals can meet with an AT specialist to explore new AT tools and learn how to use AT.
The RCPD maintains state of the art assistive technology to empower our students and employees. Plan to visit us and experience some of these tools that can enhance success.
The ATC is open Monday through Friday, 8:00 am to 5:00 pm in accordance with the University Calendar. Stop in anytime or contact to make an appointment.
Assistive Technology in MSU Computer Labs
MSU IT manages and supports more than 400 technology classrooms and computer labs across campus used by students, faculty, and staff. There are more than 200 applications installed on computers in labs and classrooms (Read a list of all software applications) including the assistive technology tools Kurzweil 3000, Zoomtext, and JAWS. Check the list of computer labs with assistive technology to learn hours and locations. You can find more information on How to Access Assistive Technology on MSU Microlab Computers.
MSU Library Assistive Technology Center
The MSU Main Library provides assistive technology resources within their Assistive Technology Center. For more information go to Accessible Library Services.
Technology for Blindness/Visual Impairment
Screen Reader Technology
JAWS (Job Access With Speech)
JAWS is the world's most popular screen reader, developed for computer users whose vision loss prevents them from seeing screen content or navigating with a mouse. JAWS provides speech and Braille output for the most popular computer applications on your PC. You will be able to navigate the Internet, write a document, read an email and create presentations from your office, remote desktop, or from home.
MSU faculty, staff, and students can utilize JAWS on their office or personal computers through a campus-wide site license. To get started, visit portal.freedomscientific.com and use your MSU email address to create a portal account. Once you have created an account, you will have the ability to download JAWS to your computer.
NVDA (Non-visual desktop access)
NVDA is a free and open source screen reader for the Microsoft Windows operating system. Providing feedback via synthetic speech and Braille, it enables blind or vision impaired people to access computers running Windows at no additional cost. Major features include support for over 20 languages and the ability to run entirely from a USB drive with no installation. NVDA is developed by NV Access, with contributions from the community.
VoiceOver is the built-in screen reader utilized in the Mac OS X operating system. VoiceOver does more than tell you what's happening on your Mac. It helps you make things happen. It gives you auditory descriptions of each onscreen element and provides helpful hints along the way — whether you prefer using gestures, a keyboard, or a braille display. And it supports more than 35 languages, including multiple voice options.
Kurzweil 1000 makes printed or electronic text accessible to people with blindness and visual impairments, speaking text aloud in a variety of natural-sounding voices that can be modified to individual preferences.
This powerful Optical Character Recognition software allows the computer to scan printed materials and render them in a spoken and large print output. The system features voice recognition allowing control over scanning and reading operations by voice in addition to traditional keyboard control. The built-in definitions dictionary provides full definitions and synonyms for hundreds of thousands of words.
Screen Magnifiers and CCTV
Zoom Text is a software based screen magnifier that enlarges all text and graphics on the Windows display. It also features contrast and color enhancements that make it easy for the visually impaired user to locate key items such as pointers and highlight bars. Although this is primarily a screen magnifier, the product can also deliver some spoken output reducing eye fatigue during prolonged reading.
MSU faculty, staff, and students can utilize ZoomText on their office or personal computers through a campus-wide site license. To get started, visit portal.freedomscientific.com and use your MSU email address to create a portal account. Once you have created an account, you will have the ability to download and install ZoomText to your computer.
This product allows a user to enlarge or zoom in on an area around the mouse, a fixed window, or the entire desktop. Use the mouse inside the zoomed window. Use the mouse wheel or arrow keys to adjust the magnification strength. Translation to Dutch, French, German and Czech available.
Topaz Closed-Circuit Television (CCTV – Magnifies text)
This device assists individuals with visual impairments or learning disabilities by allowing them to enlarge and embolden the contents of printed materials. Like a traditional CCTV, the user places the printed material on an X-Y table. The image is then captured by a video camera that allows the user to adjust magnification level, focus, brightness, contrast, and coloration. This unit differs from a traditional CCTV in that it shares a single display/monitor with an existing PC with the press of a button or foot pedal, the user can thus select a full screen view of the computer, CCTV, or a split screen containing both. This system allows the user to easily read printed materials while working simultaneously with a computer.
Braille Technology
Duxbury Braille Translator (Translates word documents into Braille)
This Duxbury Braille translation software allows the user to transform a common word processor file from ASCII characters to Grade II Braille. Once translated, the file can be sent to one of several Braille embossers on campus.
Juliet Braille Embosser (Braille transcriber)
This device is the Braille equivalent to an ink printer. It allows the computer to produce the Braille system of characters on heavy card-stock paper. Unlike many Braille embossers, the Juliet is capable of embossing on both sides of a page thus dramatically reducing paper use and the bulk of documents printed on a single sided embosser. It must be used in conjunction with a Braille translator such as the Duxbury Braille Translator to produce properly formatted Grade II Braille.
Refreshable Braille Displays
Braille displays allow blind and deaf/blind users to access a variety of software through tactile Braille output. The display is used in conjunction with a PC and either a screen reading software package like JAWS for Windows or other Braille-ready software such as An Open Book. The display supports both the common 6-dot Braille and 8-dot computer Braille. The RCPD has several options available upon request.
More than ever, students and professionals who are blind require an intelligent device that combines the simplicity and accessibility of a note taker with the power and efficiency of a modern smartphone or tablet. Our latest solution is the groundbreaking BrailleNote Touch, the first certified braille tablet providing Play Store access.
The BrailleNote Touch was designed to make everyday tasks as simple and seamless as possible for blind users, from creating professional documents and emails to browsing the web.
Tactile Graphic Technology
View Plus Tiger Embosser (Print pictures you can feel)
View Plus is a high-resolution tactile graphics embosser that enables individuals who are blind and/or deaf/hard of hearing to access maps, graphs, tables, or pictures.
IVEO Talking Tactile Map (Touch the roads and buildings and they talk)
MSU has developed a state-of-the-art talking map that allows blind and visually impaired students to easily access a map of the entire main campus. The map allows the user to virtually tour the campus hearing the names of buildings, roads and other landmarks as they are touched. The map provides a mode whereby a student may type the name of a campus landmark with the computer providing directional cues for locating the feature.
Accessible Clickers
Student Response Systems (also known as "clickers") are remote devices that are used at MSU to promote active student engagement in the classroom. These accessible units have vibro-tactile feedback that enables blind individuals to participate.

These units are available to MSU students and staff by request through the Classroom Support Team at 353-3960. More information may be found on their website.
Technology for Deaf/Hard of Hearing
Real Time Captioning (RTC) and remote RTC
Watch your professor's words appear on the computer screen. MSU currently provides Sign Language Interpreting and Real -Time Captioning.
Purple Communications: IP Relay & VRS
Individuals with hearing disabilities may find a variety of relay services available through Purple Communications to be very useful. Many of their services are free to users who are deaf or hard of hearing, and they offer solutions for use with desktop computers, mobile telephones and more. Some services involve an ASL interpreter and others use captioning, so individuals choose which options best suit their needs.
Sorenson Video Relay Service
Use sign language to talk on the phone. Sorenson Video Relay Service allows people who are deaf/hard of hearing to place telephone calls. The service works by allowing the user to see an ASL interpreter on a TV screen and sign to that person who then contacts the hearing user with a standard phone line, relaying the communication message between the two parties. The video relay service device also allows people who are deaf/hard of hearing to contact other people who are deaf/hard of hearing, using American Sign Language. For more information go to: Sorenson Video Relay Service.
Shareware Technology for Deaf/Hard of Hearing
Free auto-caption software is in development by Google and YouTube. TechSmith also has a commercial product called Camtasia Relay.
Technology for Individuals with Limited Hand/Arm Dexterity
Shareware technology
Enable Viacam (also known as eViacam) is a mouse replacement software that moves the pointer as you move your head. It works on standard PCs equipped with a web camera. No additional hardware is required. Based on the award winning Facial Mouse software.
A free stand-alone on-screen virtual mouse designed for anyone with a disability that makes it difficult or impossible to click a physical computer mouse. As long as they can move a mouse, trackball or other pointing device, they can send mouse clicks to virtually any Windows application.
Commercial Technology
Dragon Naturally Speaking Professional (Talk and your words appear on the screen)
This powerful speaker independent voice recognition software instantly transforms your speech into documents. The user wears a combination headphone/microphone and speaks both computer commands and text normally produced with a keyboard or mouse.
Input Devices
A variety of different pointing devices are available to try at the RCPD. These include mice, foot controlled mice, trackballs, joysticks, force feedback devices, touch pads, xyz pads, and gyroscopic mouse pointers.
Technology to Support Wayfinding
MSU Guide App
The Resource Center for Persons with Disabilities(RCPD) designed and created the MSU Guide app to help those with visual, spatial, and mobility disabilities explore and find there way around the Michigan State University (MSU) campus. The MSU Guide App is accessible and useful to all and provides real-time location-aware information about campus landmarks using 3 core tools available when walking campus:
● WAND - Point your phone at any building on campus to discover its name and more information including wheelchair accessible entrances.
● MAP - A map that lets you view campus landmarks. Tap to drop a pin, then click on it to view a compass that locks on to the closest landmark under the pin.
● SEARCH - Use the iOS home screen search function(Spotlight) to locate any campus building by name. Once you search and identify your building, simply select it and we'll lock onto it so you can always check where it is relative to where you are without needing a map. You can even use navigation from Spotlight results to view detailed directions to a landmark.
The RCPD welcomes feedback, suggestions and any issues you may be having with the app at guide@rcpd.msu.edu
Technology to Support Reading & Literacy
Text-to-Speech
Text-to-Speech (TTS) technology reads electronic text aloud. TTS allows users to see text, while hearing it at the same time. All users can experience benefits from TTS technology, but it is especially beneficial to those who experience difficulty reading large amounts of text due to attention, fatigue, or dyslexia. It is also beneficial to those who are auditory learners.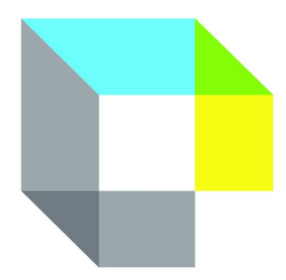 A comprehensive suite of supports for students; including reading, writing, study skills, and test taking. Here are some of the key features that are central for helping students become independent learners.
Available on: Mac, Windows PC, and Online
To get started with the Kurzweil 3000, create an online account with the Kurzweil Firefly Service then download the appropriate version of K3000 for your computer.
To download K3000, please send an email, from your MSU account, to k3000@rcpd.msu.edu. After you send this email, you will receive an email response within ten minutes with free downloading instructions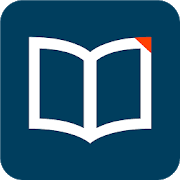 A text-to-speech app to read books with the ability to customize your screen for preferred reading options. Allows users to read by listening to the text, visually or both at the same time. Voice Dream Reader supports PDF, Word Docs, EPUB, DAISY, eBooks, Web pages and more with the ability to integrate your Bookshare books or books in Dropbox, Evernote, Pocket, Gutenberg and more.
Mobile App Available on: iOS and Android.
Technology to Support Health & Wellness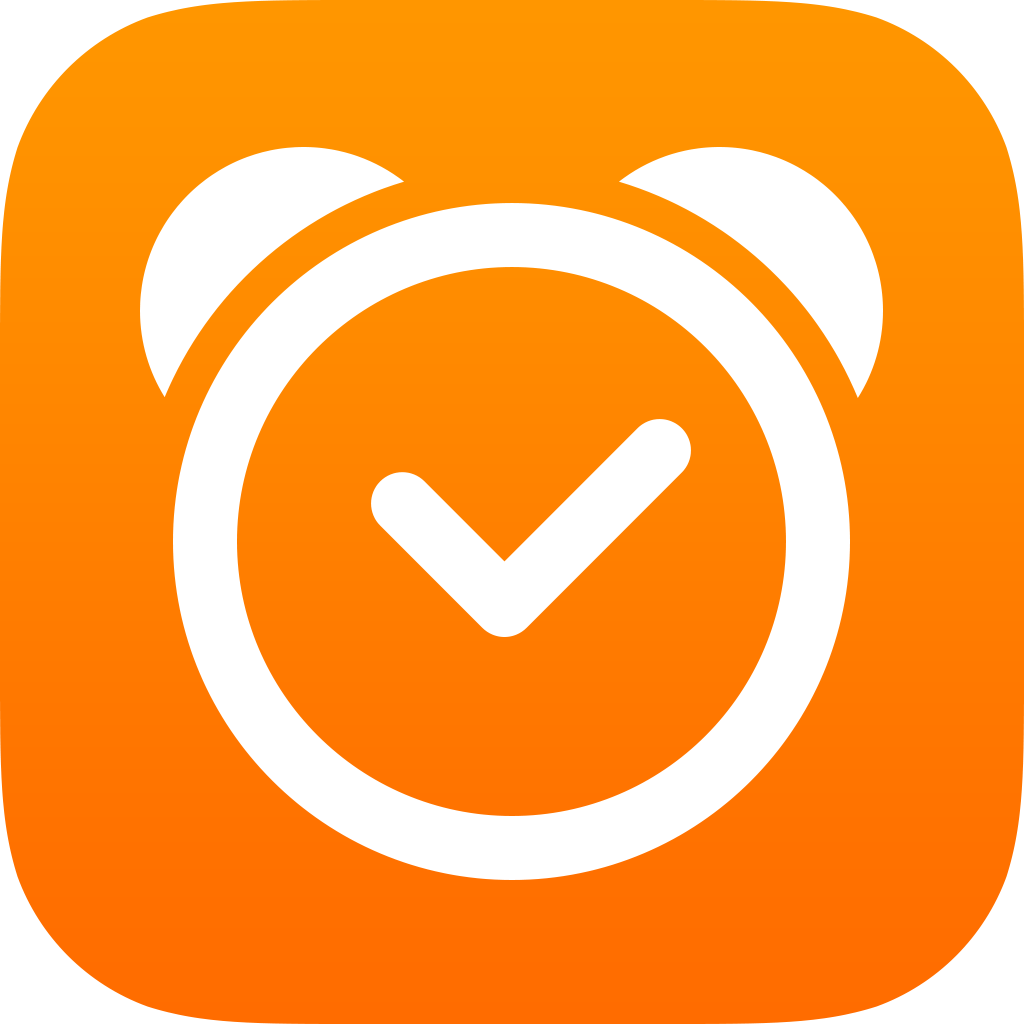 Alarm clock and sleep tracker helps waking up easier. Waking up easy is all about timing. Sleep Cycle alarm clock tracks your sleep patterns and wakes you up during light sleep. Waking up during light sleep feels like waking up naturally rested without an alarm clock.
Mobile App Available on: Android and iOS devices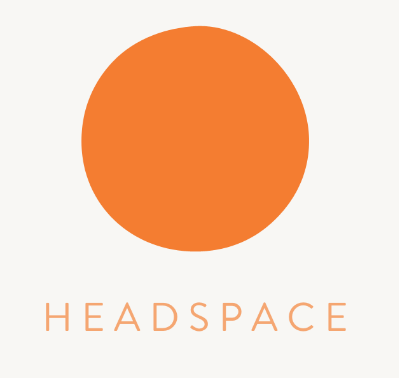 Headspace is your guide to health and happiness. It's the simple way to let go of stress and get a better night's rest. Headspace teaches you how to meditate, breathe, and live mindfully. It's even been proven to improve focus. Learn to relax with guided meditations and mindfulness techniques that bring calm, wellness and balance to your life in just a few minutes a day.
Mobile App Available on: Android and iOS devices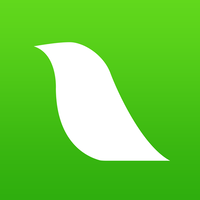 Lark is the leading chronic disease prevention and management platform using proven AI health coaching to deliver better health outcomes. Trying to lose weight, get fit, prevent diabetes, or manage chronic conditions? Let Lark help you! Your personal Lark coach tracks your diet, exercise, sleep, medication, and weight and texts you advice and motivation – whenever and wherever you need.
Technology to Support Organization & Task Management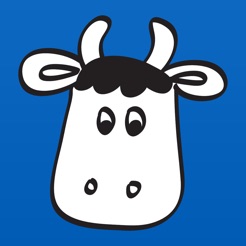 Never forget the milk, or any other task using this task/to-do-list. Organize your tasks with priorities, due date, time estimates, tags, repeating tasks and more. Sync tasks on multiple devices and with calendars such as Gmail, Google Calendar, Outlook, iCal, and more! Get email, text or Instant Message Reminders to yourself using their website reminder feature
Available on: Android, iOS, and online.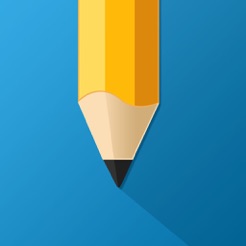 Keeping track of your classes, homework, tests and assignments has never been easier! The myHomework student agenda is today's students favorite way to focus and reduce anxiety. With this school tracker, the information normally hidden in the academic planner is now available everywhere. Using myHomework as a school organizer makes keeping track of what assignments to do easier than ever before. The clean interface and design make this app great for college students.
Available on: Android, iOS, and online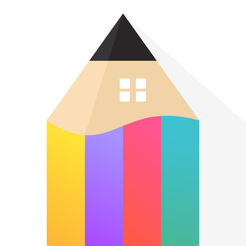 The Homework App is the easy way to view and manage your student life across all of your devices.
Assignment Planner- Track all of your homework assignments and get push notification reminders.
Timetable schedule- A/B schedule, weekly schedule, rotating schedule, repeating schedule? The Homework App is designed for your schedule.
Instructors- Keep track of office times and contact details in a single place.
Available on: iOS
Wunderlist is the easiest way to get stuff done. Whether you're planning a holiday, sharing a shopping list with a partner or managing multiple work projects, Wunderlist is here to help you tick off all your personal and professional to-dos.
Technology to Support Notetaking & Study Skills
Notetaking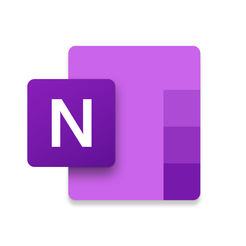 Microsoft OneNote is a note-taking program that allows you to take notes, draw, keep to-do lists, and collaborate with other users. Easily access your notes from a computer and mobile device at any time.
Record your lectures or meetings as you type your notes.
Keep all your information in one place by importing your PowerPoint lectures into your notes or adding images/drawings.
Take all your notes in OneNote by typing, writing with a touchscreen, importing pictures, video, web links and other resources
Ability to record your lecture with this program
Divide up your classes and work by notebook, section, and pages
Using OneDrive online, share your OneNote document for others to work on and interact with
Search your notes for the ability to easily find what you need
Available on: Windows, Mac OS, iOS: iPad, iPhone, Android, Windows Phone
What starts on paper, doesn't have to stay there. Livescribe smartpens bring your words and ideas into your digital world.
During Lecture
Professors talk fast. Students zone out. No problem. Smartpens record everything you hear and write so you'll never miss a word.
A smartpen lets you capture words, diagrams, scribbles, symbols and audio - syncing everything you hear to what you wrote.
It's the end of feeling anxious in class – with a smartpen you can write less and listen more – knowing your smartpen will capture everything.
Homework Help
Don't settle for confusing notes. Just tap on your notes and your smartpen will play back the professor's explanation - word for word
Transfer your notes to your computer so you can search for key phrases and create custom virtual notebooks to better organize your notes.
Before the Exam
Livescribe helps you find and focus on what matters. Play back only the key material from a semester's worth of notes with a tap on your notebook, Mac, or PC. Even take your notes to go* on your iOS or Android device.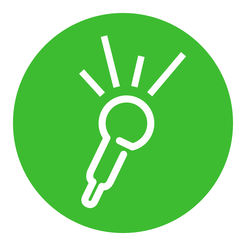 Capture all the important information, simply and efficiently.
Work with audio recordings taken on your laptop or with the free mobile app. It's easy to go back to the key moments - audio is visualized, phrase-by-phrase.
Type your notes, add photos, and add lecture slides alongside your recording.
Annotate by highlighting typed notes and color-coding audio.
Listen back to the key moments of your recording at your own pace, or search for keywords in your typed notes when reviewing.
Software and Mobile App Available on: Mac, Windows PC, Android, and iOS devices
Study Skills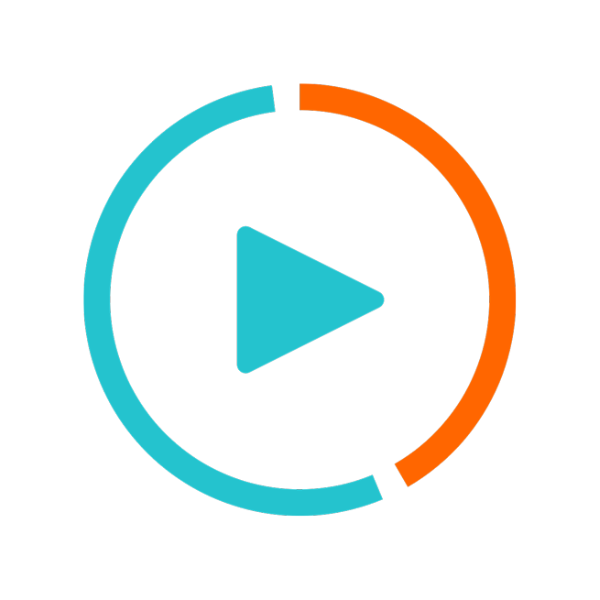 Stop procrastinating, focus consistently and track your time. Using focus booster you will achieve more, understand how you use your time and feel satisfied knowing you are productive. Focus booster is one of the most popular pomodoro timers around but it is so much more than a digital timer.
It allows you to time sessions and breaks, consecutively.
It can track all the sessions you complete.
It will automatically create timesheets and reports, allowing you to monitor your productivity.
It is simple to set up.
All time is recorded in focus booster HQ, the online app but you have the choice of using either the online timer, for those who use a lot of different machines, or the desktop timer, with its awesome mini timer. focus booster is the answer to your productivity and efficiency needs, helping you to manage your time.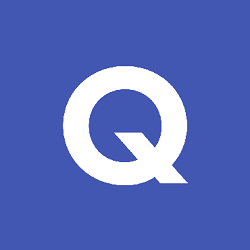 Improve your grades by studying with flashcards, games and more.
A study resource that allows you to create and study your own flashcards

.

Flashcards that have been created by other users can also be used as resources.

Great for all learning styles, as it can be used to study visually and auditorily

.
Available on: Android, iOS, Chrome Extension, and Online
You can learn anything. Expert-created content and resources for every subject and level. Always free.
A collection of informational videos teaching about various subjects, ranging from math and science to history, economics, and more

.

Video tutorials can be found on the Khan Academy website or on YouTube

.

Offers practice exercises and a personalized learning dashboard to empower students to study at their own pace.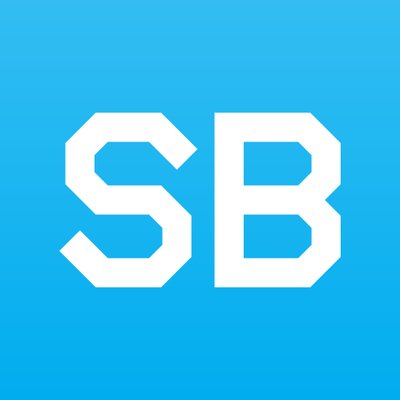 Study Blue is the largest crowdsourced study library, with over 400 million flashcards, notes and study guides from students like you. Make and share study materials, search for recommended study content from classmates, track progress, set reminders, and create custom quizzes.
Available on: Android, iOS, and Online
Technology to Support Time Management & Reducing Distractions
Time Management
Wunderlist is the easiest way to get stuff done. Whether you're planning a holiday, sharing a shopping list with a partner or managing multiple work projects, Wunderlist is here to help you tick off all your personal and professional to-dos.
Distraction Free
Cold Turkey
Boost your productivity and reclaim your free time by blocking distracting websites, games and applications.
Technology to Support Brainstorming & Writing
Brainstorming Tools
Popplet is an online and app based mind mapping tool used to visualize thoughts and ideas. These mind maps can be printed for yourself or shared with others.
For students, Popplet helps students think and learn visually. Students can capture facts, thoughts, and images and learn to create relationships between them.
For professionals, Popplet can be used to brainstorm, jot down notes, help organize their thoughts and generate their next big idea.
Mindly is a mind mapping program that allows you to easily organize your thoughts in an effective way that helps you focus and develop your ideas further.
Capture your ideas. Create quick summaries. Plan your projects.

With you all the time, on all different devices.
Available on: Mac, Android, and iOS devices
Canva is an easy to use graphic design tool that allows you to organize your ideas through mind mapping and other features.
Data visualization made easy.
Made to fast-track your work flow.
Available on: Online, Android, and iOS devices
Easily create diagrams such as mind maps, concept maps, and flow charts with Ideament.
Create diagrams from Word documents.

Switch between a diagram and outline view.
Available on: Windows PC and iOS
Writing Tools
Ginger is a spelling, grammar, and punctuation checking program that provides valuable writing support.
Go beyond the basic spell check and grammar check, get quick access to complementary writing tools like translation, definition, contextual synonyms and sentence rephraser.

Ginger corrects all types of grammatical mistakes including punctuation, sentence structure and style.

Whether you're writing for business, sending an email, or completing school assignment - Ginger will be there to make sure your text is clear and is of the highest caliber.
Available on: Mac, Windows PC, Android, iOS, Google Chrome Extension, Safari Extension, and Online Web page
Speech-to-Text Tools
Apple dictation allows you to use your voice to enter text on your Mac by converting spoken words into typed text.
Built into Mac OS and iOS devices.
Windows Speech Recognition converts speech to text and allows you to control your device with your voice. Works within Microsoft Word.
Built into Windows PCs.
Google Docs Voice Typing is a feature that can be used in Google Docs when using Google Chrome as a web browser. Allows the ability to write and edit papers using your voice. Users can also select, format, and move text around a document with a few phrases and voice commands.
Available in Google Docs when using Google Chrome.
Speechy will transcribe your words and thoughts into text. It will also record your voice so you can refer to the original recording. Speechy has the ability to easily share your text and audio files with Evernote, Dropbox, google drive, OneDrive, Facebook, Twitter, Snapchat, WhatsApp, and other iOS supported sharing apps.