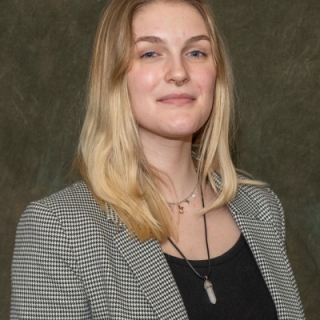 Reception Assistant & Public Relations Coordinator
Paige Lawson
Paige is a student from Rochester Hills, MI who is majoring in International Relations and History with a minor in German. They hope to work in non-profits or higher education.
She/They
Fun Facts about Paige Lawson:
What is your favorite quote?
"Be yourself; everyone else is already taken." - Oscar Wilde
What volunteer or passion projects do you do outside of work?


Human rights advocacy is a huge part of what I do outside of work. I advocate for more equitable rights and treatment of the LGBTQ+ community, women, people of color, persons with disabilities, and anybody who has been oppressed by society.

What is the best piece of advice you've ever been given?
To do what you love - not what you're told to love
Where is your favorite place in the world?


My favorite place in the world is my family's cottage on the lake in northern Michigan. It has always been a place of great joy and fun.

What was your favorite subject in school?
My favorite subject in school was history and government.