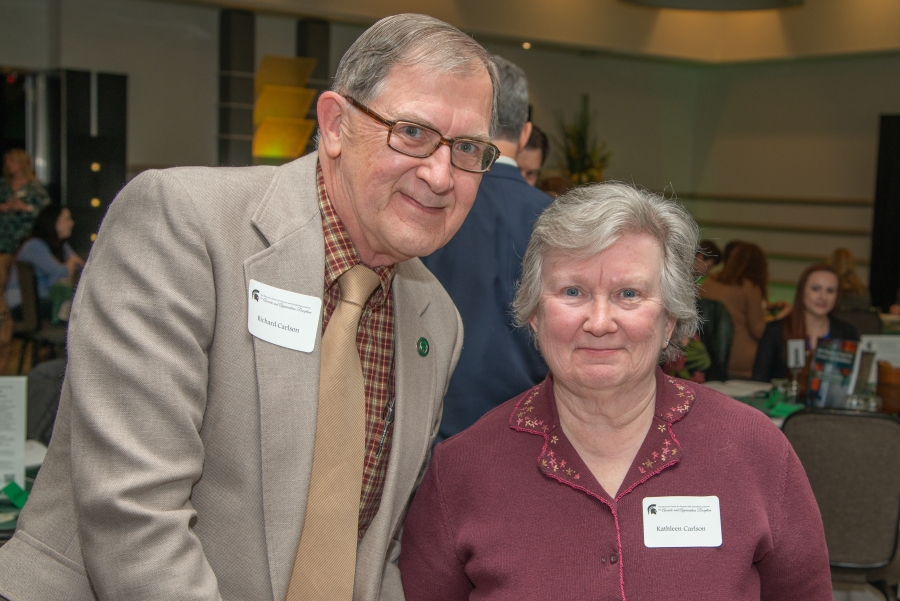 Richard and Kathleen Carlson established this endowment in 2008 with gratitude for the services available to their daughter, Margaret, as she earned a degree in General Business at MSU. Building on their belief in the abilities of people with disabilities, they sought to increase the availability of accessible educational materials. With leadership from RCPD's Media Access Specialist, this endowment is helping increase information accessibility through a range of technologies and close working partnership with the Tower Guard sophomore honor organization.
This endowment accelerates MSU advancement in educational media and has helped MSU become a national leader in accessible textbook production including Braille, electronic and tactile. Visit the Accessible Textbooks and Media section of the web site for a fuller description of the efforts supported by this endowment.
Perhaps you or someone you know struggles with reading traditional print materials. Maybe you, a friend, or a family member called on RCPD services to overcome reading challenges from dyslexia, blindness, visual impairment or physical disabilities.
Learn more about the Carlsons and RCPD in our office video.
This donor-supported program provides awareness and expanded opportunity for persons with disabilities. You can help support this initiative or find out more about other RCPD programs and donation opportunities by visiting the Make a Gift page.
Livescribe Echo Smartpen
This smart pen syncs audio from meetings or lectures to your handwritten, digitized notes. While it's noticeably larger than a standard ink pen, the Echo Smartpen is an excellent pen for taking comprehensive notes with audio.
The Livescribe Echo Smartpen uses a camera in the pen tip that works with the microdots printed on the paper to track your pen strokes. This is a very effective way of recording your handwriting to a digital page. The accuracy of the digital page is less than a millimeter of spatial difference when compared to the physical copy. This makes it great for digitizing your sketches.
This electronic pen also records audio. By pressing "record" at the bottom of the paper, the digital pen's built-in microphone records the audio of your surroundings. You only need to write key words to highlight parts of the presentation; the audio syncs to the notes. In your own time, you can return to any point in the audio presentation by simply touching a word or sketch in your notes. Adding audio to your notes allows you have a more comprehensive record of the important points you want to remember from a class, meeting, lecture or conversation.
For more information, visit their website.