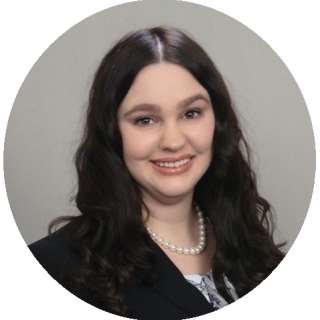 Ability Access Specialist: Chronic Health
Kiersten Manos 's phone number: (517) 884-1913
Kiersten Manos
She/Her
Kiersten Manos first joined the RCPD during the fall of 2021. She has a background in special education and values being mindful, caring, and inclusive in her work and daily life. She holds a master's degree in Academic Advising from Kansas State University's Global Campus. She also has a bachelor's degree in Human Resource Management from Cleary University. She is excited to work with the RCPD's kindhearted staff to provide accessibility, accommodations and resources to MSU's students and employees.
Fun Facts About Kiersten Manos:
What is your favorite quote?
"You can achieve anything you want to, but for some it may take longer." - My ninth-grade biology teacher
What is your favorite book and why?
Who Moved MY Cheese? By Spencer Johnson. This short book's underlying message is to have a positive outlook on change because things in life are going to change, and those who are more adaptable and anticipate the change will adjust easier and will be happier. The sooner one lets go of the old cheese, the sooner you can enjoy the new cheese.
What is your favorite music and why?
80's music is my favorite! It provides me with nostalgic memories of my childhood.
Name a hidden talent, or one unknown fact about you.
I enjoy salsa and ballet dancing.
What was your favorite subject in school?
My favorite subject in school was Spanish. I enjoy the culture, language, food and music.