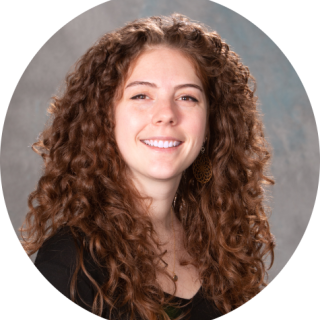 Ability Access Specialist: Learning Disabilities, ADHD
Kelsey Foote 's phone number: (517) 884-1902
Kelsey Foote
Learning Disabilities and Attention Deficit Disorder
She/Her
Kelsey Foote joined team RCPD in September 2017. She enjoys working with students on academic skills, time management, organization, and finding helpful resources at MSU and in the community. Kelsey focuses on students' needs holistically, hoping to help all students find balance, connectivity, and personal wellbeing on our campus. She also supports MSU employees and applicants with learning disabilities and ADHD.
In her spare time, Kelsey loves spending time with friends and family, including her three cats. She also enjoys seeing live music, making jewelry, and spending time outdoors.
Fun Facts About Kelsey Foote:
What inspires you?
I am inspired by the compassionate people who surround me. My family, friends, colleagues, and students inspire me every day. I look up to those who actively work to make a positive change in our world and who stand up for what is right.
What volunteer or passion projects do you do outside of work?
I am a volunteer for Make-A-Wish! I love visiting with kids and their families to uncover their true wishes.
What was your favorite subject in school?
Thinking back to my time as an undergraduate at MSU, my favorite classes were definitely the sciences, especially anatomy. I still find it so interesting! If I didn't follow the path to being a counselor (which I have no regrets about!), I think I would have gone into the medical field.