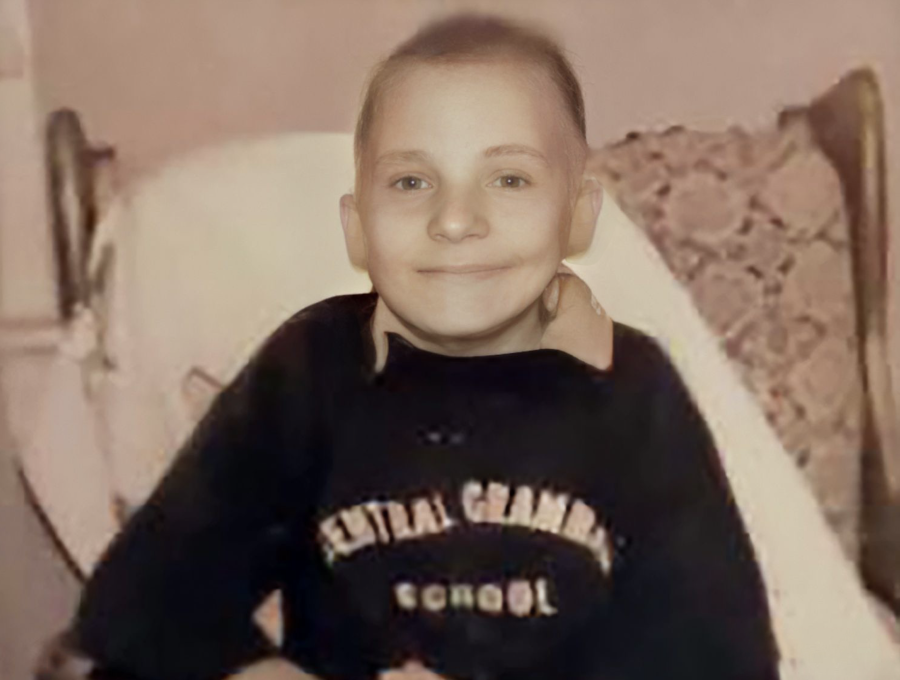 The Victor Troubalos Scholarship was established by Victor's late sister, Anastasia. The son of Michigan State University alumnus, Dr. Stephen Troubalos (MSU '40), Victor Troubalos was born in 1951 in Milford, Connecticut. Victor experienced significant brain trauma at birth. Despite considerable cognitive and learning difficulties throughout his short sixteen-year life, Victor enjoyed spending time with family and friends, especially his sister Anastasia.
Though Victor himself never got the chance to attend college, the Troubalos Scholarship annually recognizes young individuals who, much like Victor, have not allowed their disability to preclude their dreams. The Troubalos Scholarship is awarded by the MSU Resource Center for Persons with Disabilities to students reaching academic success, despite disability.
Victor's father, Dr. Stephen Troubalos, was a renowned ophthalmologist and retina surgeon who graduated from MSU in 1940 and who subsequently attended the Marquette School of Medicine. Along with maintaining a private practice in New York City, Milford (CT), and Boston, Dr. Troubalos was an instructor at Manhattan Eye and Ear, New York Hospital and Cornell Medical Center, and was an Assistant Professor at Yale University. Prior to his retirement in 1982, Dr. Troubalos, who was a WW-II era Captain in the Army Medical Corps, was Chief Ophthalmologist at the Veterans' Administration in Boston.
Dr. Troubalos' aspirations were achieved through perseverance, hard work, and, importantly, his education. He recalled with special fondness his days at Michigan State, where he first discovered his interests in science and medicine and where he chose to establish a scholarship fund to honor and support Spartans for generations to come.
Students who successfully complete the Stern Tutoring and Alternative Techniques for Education (STATE) Program become eligible to apply for this scholarship. Application information is shared with the participants of that program.
This donor-supported program provides awareness and expanded opportunity for persons with disabilities. You can help support this initiative or find out more about other RCPD programs and donation opportunities by visiting the Make a Gift page.
I always wanted to be like everyone else, but you helped me to see that even though I have a learning disorder, I was just as good as everyone else.