​Alex Powell was a high school senior, a dedicated student, an enthusiastic athlete and a natural leader. Our lives can be profoundly changed in an instant, and so it was with Alex Powell. A rare, aggressive cancer was growing inside of him. And as Alex contemplated his acceptance at Michigan State University, he knew that his remaining earthly journey would be brief and each day would slowly peel away his strength.
Alex was shocked by a cancer diagnosis but determined to fully participate in his Spartan experience. He turned to the Resource Center for Persons with Disabilities and his family found support during a time of uncertainty and significant need. The RCPD helped Alex reap the maximum benefit that an MSU education has to offer. As his physical needs increased, the Center continued to make it possible for him to ponder the mysteries of science, appreciate the beauty of the written word, and to enjoy those activities beyond the classroom that so mix to create a Spartan.
Alex never lost his keen enthusiasm for life. He faced its end with courage, humor and resilience. He shared the ultimate dream that lives inside of each of us: to create a legacy and inspire the world.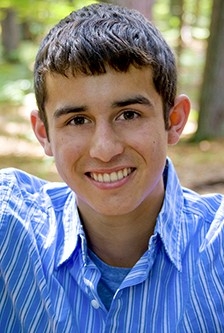 Alex's legacy of continued success lives on through Alex's Great State Race, a 64-mile run between MSU and UofM that financially strengthens and brings awareness to the programs that supported Alex.
Follow and support this year's Alex's Great State Race
Proceeds from this endowment will:
Energize and extend staff leadership via team and professional development focused on capacity building for an exceptional Spartan experience.
Enhance the Spartan experience through outreach, specialized assistance and services to students and families facing challenges around difficult disability dynamics with special sensitivity to those facing cancer and other acute challenges.