Harold F. and Phyllis N. Wochholz established this endowment to provide the MSU Resource Center for Persons with Disabilities (RCPD) with a source of funding to market MSU as a university with an exceptional and sustained record of success in meeting the needs of persons with disabilities. Harold, a 1958 graduate of the College of Engineering and RCPD 2007 Outstanding Alumnus, identifies MSU's accessible facilities as instrumental to the attainment of his engineering degrees and to his success as an engineer and leader within a major aerospace corporation. Employing a passion to involve today's students with disabilities in a similarly life-changing experience, Wochholz family generosity helps youth connect with vibrant futures via a quality MSU education. In recent years Project Venture has extended MSU visibility by welcoming high school students to an immersive, multi-day pre-college orientation.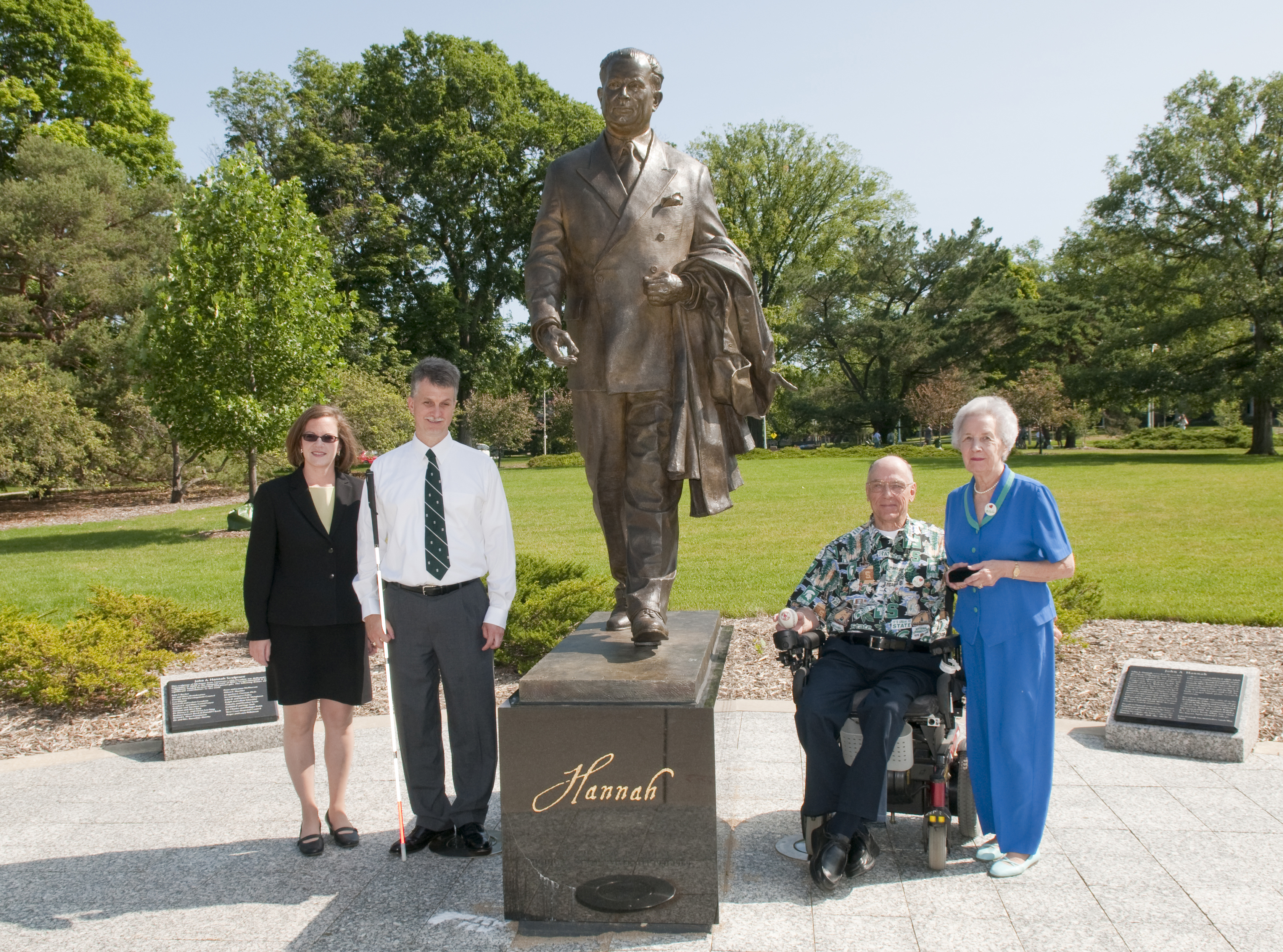 Together with the College of Engineering, the RCPD will develop a continuous promotional program that will encourage future students with a disability to consider MSU as their choice for higher education. The RCPD encourages future students with a disability to engage the possibilities and lifetime rewards associated with higher education.
Learn more about the Wochholz's and RCPD in our office video. See the Wochholz Endowment for Persons with Disabilities in action through our Engineering Design Day Partnership and Ability Blog (related posts at the bottom of this page).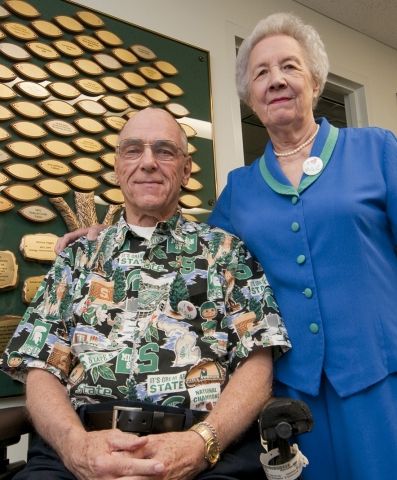 "I think back to the summer of 1955 when I could just barely get around on crutches, didn't have a formal education and needed a safe/nice place for my family, and MSU was there for us!"

-Hal Wochholz
"We sincerely hope that others will join us in supporting RCPD and establishing MSU as a university that extends excellence to human needs as well as education."

-Hal & Phyllis Wochholz
This donor-supported program provides awareness and expanded opportunity for persons with disabilities. You can help support this initiative or find out more about other RCPD programs and donation opportunities by visiting the Make a Gift page.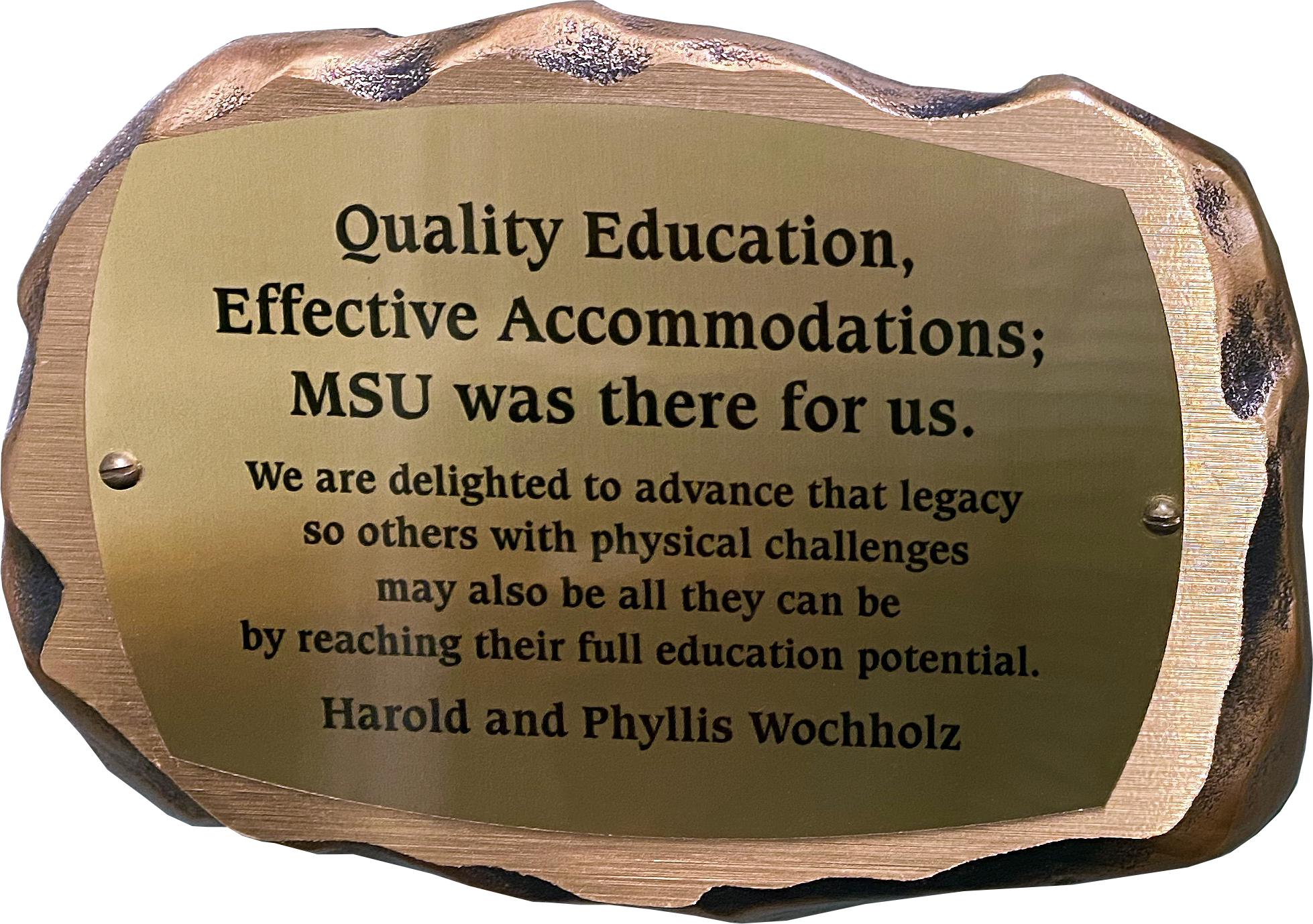 We believe that it is appropriate for us to give back to MSU since we never would have been this successful without the support of Michigan State and the RCPD.
Hal & Phyllis Wochholz, Wochholz Endowment founders