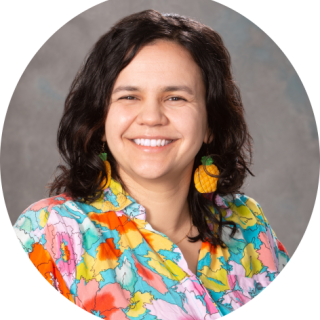 Ability Access Specialist: Chronic Health, Mobility
Lynne Swerhone 's phone number: 517-884-1906
Lynne Swerhone
She/Her & They/Them
Lynne Swerhone joined team RCPD in Fall 2022. Her primary role is working with MSU students and employees with chronic health conditions. Prior to coming to MSU, Lynne worked in a variety of settings and with a variety of populations as a social worker. Lynne moved to Michigan in 2016 and prior to that lived in California, where she completed her MSW degree at UCLA and her B.A. in Anthropology at UCSD. Lynne has also lived in Canada and Oregon, but has special love of Michigan, its four seasons, and its agricultural diversity. Lynne has personal and professional experiences related to moving through the impacts of chronic health diagnoses and is passionate about helping individuals find their niche, build on their strengths, and achieve a sense of fulfillment and joy. Outside of work, Lynne enjoys cooking, intensive gardening, travel, working with animals, dabbling in new hobbies and artistic pursuits, and listening to music.
Fun Facts About Lynne Swerhone:
Where is your favorite place in the world?




My favorite place in the world is the Sagrada Família basilica in Barcelona, Spain. I dabble in stained glass myself so naturally I loved being there, and the ethereal effect of the sun coming through the glass and columns is otherworldly. It's yet to be finished and for anyone who loves architecture, is worth seeing.

What are you passionate about?




A lot of things, but mainly about making good use of the time I've got on this earth, enjoying the experience of being human by being present, and doing some good of some kind – whether that's helping students navigate college life, planting plants that provide habitat for pollinators, petting my cats, or cooking a meal for my loved ones.

Before working at MSU, what was the most unusual or interesting job you had?




In college I worked as an A/V technician doing lighting and sound design for concerts and events on campus. I got to meet some fun people like KRS-One and Logic (before his career took off) and it fueled my love of color, light, sound, and glass. It also gave me a new appreciation of live music, the spiritual power and presence of music, and well-designed performances.

What is your favorite music and why?




I listen to everything from Johnny Cash to Tech N9ne, but my favorite genre is probably electronic music and all its subgenres and everything it entails. Unfortunately I've never been talented at making music of any kind, but I really love listening to it.

What volunteer or passion projects do you do outside of work?




I really love botany and plant biology, and I live on a few acres, so in my spare time I love to learn about plants and aggressively cultivate the area around my home. I am particularly interested in edible landscapes and indigenous agricultural practices, and the ways we can transform our ecosystem and lived space while still maintaining the integrity of animal, fungal, and plant life.

What is the best piece of advice you've ever been given?




I met one of my favorite artists and I asked him what advice he would give to his younger self. He said "don't waste time trying to be anybody but yourself." It wasn't a new idea but hearing it from someone who has walked a path many others have not in music, and who has relentlessly stood in his own creativity and authenticity no matter what others were doing, made an impression on me.