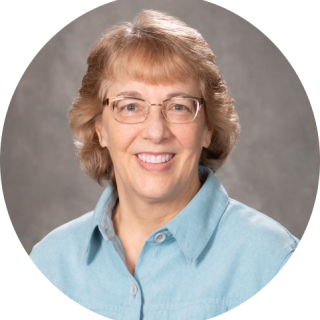 Ability Access Specialist: Deaf/Hard of Hearing, Mobility
Virginia (Ginger) Martz 's phone number: (517) 355-1293
Virginia (Ginger) Martz
Deaf/Hard of Hearing Mobility Disabilities
She/Her
Since 2000, Virginia Martz has served as the Blindness/Visual Impairments, Deaf/Hard of Hearing, Mobility, and Speech/Language Specialist for the Resource Center for Persons with Disabilities (RCPD). She received her Bachelor of Arts degree from Michigan State University and her Master of Arts degree from the University of Phoenix.
Virginia's current responsibilities include working with faculty, staff, and students with deafness/hard of hearing, mobility disabilities, and speech and language disabilities needing employment and academic accommodations.
Fun Facts About Virginia Martz:
What is your favorite quote?
"I alone cannot change the world, but I can cast a stone across the waters to create many ripples." - Mother Teresa
What are you passionate about?
I am passionate about learning new things and connecting with people.
Before working at MSU, what was the most unusual or interesting job you had?
I worked at a cookie factory as a teenager and prior to attending college.
What is your favorite book and why?
"Where the Wild Things Are" by Maurice Sendak - It was the first book I read by myself as a young child and it inspired me to read hundreds of books from that point forward.
What volunteer or passion projects do you do outside of work?
Volunteer as a Team leader for Playmaker's Women's Training Team, founding member and donor for the Women's Center of Greater Lansing, paddling on a dragon boat team, and supporting my local neighborhood watch.
What is the best piece of advice you've ever been given?
Keep moving and striving. You will make mistakes, but learn to grow, and never give up.