The Outstanding Alumni Award recognizes the accomplishments, leadership, and dedication of MSU graduates who make significant contributions to their field. Their many achievements illustrate the power of education, persistence, and creativity in reaching life goals. We are honored to call them Spartans and thank them for applying their education to the betterment of society.
Learn about more past award recipients here!
Help us write the next chapter: Nominate someone for an award!
Outstanding Alumni Award 2018 Recipient
Natalie Grupido
Academics:
Gallaudet University
B.A. Elementary Education – 1990
Michigan State University
M.A. Special Education – 1995
Deaf Education Major, Deaf-Blind Minor
Gallaudet University
Ed.S.: Change Leadership in Education – 2010
Michigan State University
Certification: Educational Administration – 2017
Profession:
Principal of Michigan School for the Deaf
2016 - Present
Natalie Grupido has over 20 years of experience as an educator and mentor, as well as an American Sign Language Coordinator, adjunct instructor, and Deaf Studies Instructor. Since graduating from MSU in 1995, Natalie has taught deaf, deaf-blind, and hearing children, and their families, in self-contained classrooms, co-op classrooms, mainstream classrooms, and a residential setting. She has educated hundreds of people from ages 5 – 26, providing instruction in American Sign Language (ASL), English, global studies, history, mathematics, geometry, life skills, humanities, and communication.
In 2015, Natalie returned to MSU to obtain certification in Educational Administration, while continuing to teach. She also became one of a diverse group of stakeholders involved in a structured dialogue process to re-imagine the Michigan Department of Education's School for the Deaf (MSD). Her knowledge of language development, ASL, the need for linguistic proficiency, and the importance of having a language barrier-free environment, added value to the process. Natalie also clarified the
challenges of operating MSD as a state agency instead of an academic setting, and recognized the challenges of hiring teachers with ASL fluency and appropriate teaching credentials. Natalie provided a new perspective, insights, and solutions to re-imagine the Michigan School for the Deaf.
In 2016, Natalie's diverse experience, perspective on the ability of all students to learn, unique approach to teaching and learning, and her leadership capabilities elevated her to her current position, as the principal for the Michigan School for the Deaf. Natalie is often quoted as "What is life but a series of lessons to learn and grow?" She focuses on the lessons in life for her students to learn and to foster their growth.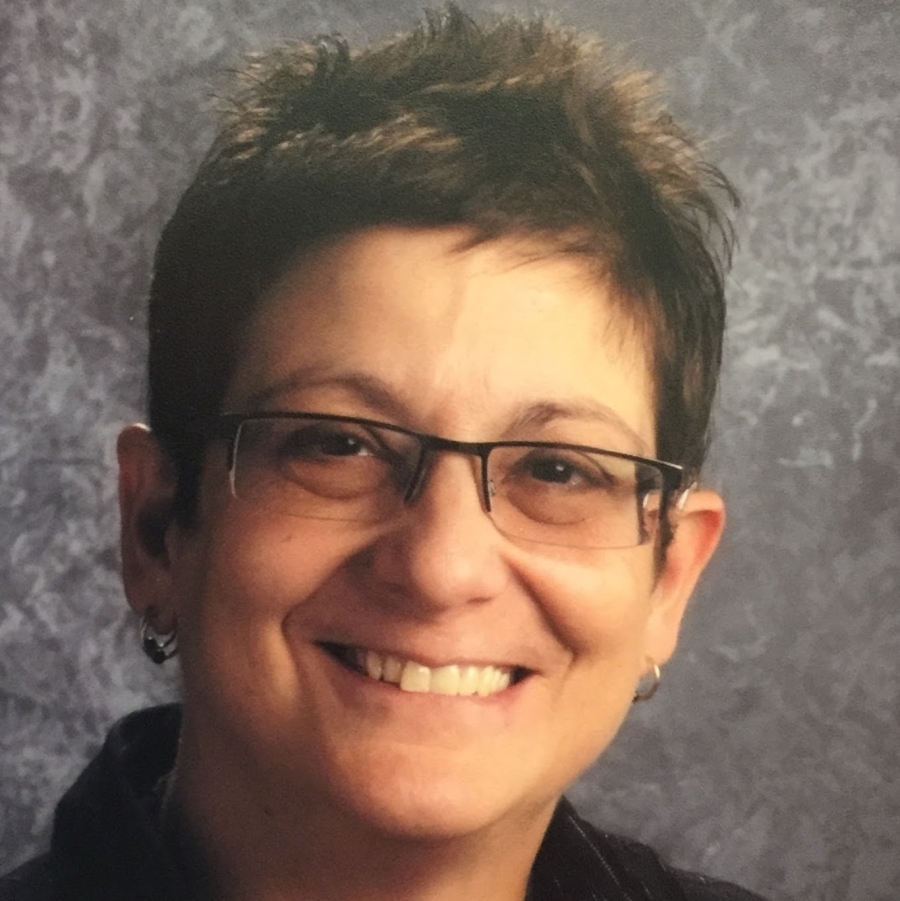 Outstanding Alumni Award 2017 Recipient
Brett Kopf
Academics:
Michigan State University
B.S. Food Industry Management, Specialization in Connected Learning, 2009
Profession:
Co-Founder, Remind
San Francisco, California
Brett Kopf has had a very successful career since graduating from MSU in 2009. Shortly after receiving his degree he introduced Remind, an e-mail and text message platform launched exclusively at MSU. He reported that he "created the product out of need as a student," but later realized it could help other students stay on track with assignments and class activities.
After securing an initial $30k investment, in true Spartan fashion, Brett planted a seed that has now grown into a renowned school messaging platform. His locally-grown, successful business employs 70 people, serving 90% of K-12 schools in America, and is routinely used by 40% of America's K-12 teachers. Today, Remind is helping 20 million teachers, parents and students work for better academic outcomes.
Brett reflects back on how his most inspirational teacher, Mrs. Denise Whitefield, saw his needs and connected with him and his family, helping him advance and ultimately triggering his awareness that his insights might hold the key to helping create more success stories. Through Remind, he is leading a platform that increases connectivity and engagement between teachers, students and parents to help ensure students with diverse learning needs are not left behind. He used his learning differences, positive experiences, and his MSU education as a call for innovation. Like other outstanding alumni, he leveraged his differences to build techniques that addressed his needs while helping others move past similar challenges.
Brett Kopf has been featured in Forbes, Venturebeat, CNBC, Fortune, the Wall Street Journal, Buzzfeed, Fastcompany, and the New York Times. He is an innovative and persistent visionary who exemplifies the Spartan spirit both personally and professionally.
Listen to this Michigan Radio interview to hear more about Brett's story.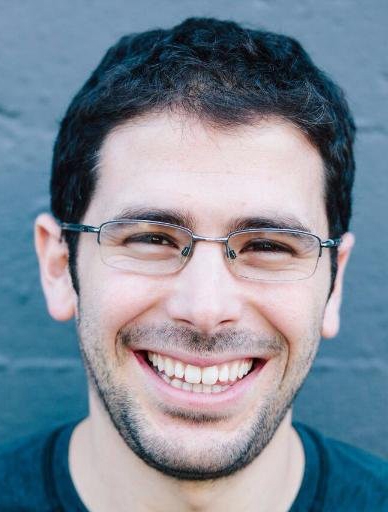 2017 Outstanding Alumnus Award Recipient - Brett Kopf
Outstanding Alumni Award 2016 Recipient
Christopher Dunckle
Academics:
Michigan State University
B.S. Physics & Mathematics, 2007
University of California
M.S. Physics, 2010
Ph.D. Physics, 2014
Profession:
Senior Process Engineer
Intel Corporation
Hillsboro, OR
By the end of his time at MSU, Christopher earned three undergraduate degrees; Physics, Math, and a minor in Secondary Education, earning almost all 4.0 grades. He devoted his time to many extracurricular activities as President of the MSU Tower Guard Organization, a member of the Mortar Board Honor Society, and a member of the Men's Glee Club. He was immersed in new cultures during his time studying abroad in Russia with the help of the Cole International Study Abroad Scholarship. He also was a Physics Teaching Assistant and an RCPD Electronic Text Manager.
After leaving Spartan Country, he journeyed to the University of California-Irvine, where he received a two-year National Science Foundation grant to earn his Master's Degree and Ph.D. He was the President, Vice President, and Council Member of the UCI Associated Graduate Students, as well as a Graduate Student Researcher. He led higher education policy initiatives at both state and federal levels.
At Intel Corporation in Hillsboro, Oregon, Christopher focuses on developing cutting-edge processes in microchip production as the Senior Process Engineer. This highly technical responsibility requires him to apply both classroom and life skills to prioritize, maintain focus and balance, and complete goals in a demanding and prestigious environment.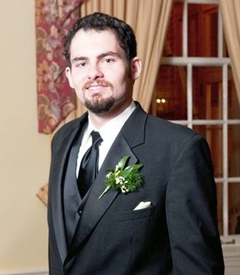 Outstanding Alumni Award 2015 Recipient
Kurt Driscoll
Academics:
Kirkland Community College
Associates, Mechanical Drafting, 1994
Michigan State University
B.S. Mechanical Engineering, 1997
Lawrence Technological University
MBA, International Business, 2011
Profession:
Validation Engineer, Safety and Regulations
Faurecia Automotive Seating
As a pioneer in the engineering world, Kurt Driscoll is living and leading a career characterized by noteworthy contributions despite the challenges he lives daily. Kurt Driscoll arrived at MSU in 1994 ambitiously determined to become a mechanical engineer, and thus his partnership with the then Office of Programs for Handicapper Students was forged.
Work in the field of engineering is rich with opportunity yet ready with challenges. As a mechanical engineering major, he challenged a good number of first impressions one may have given his quadriplegia. The physical challenges that are a part of Kurt's life demanded creativity and effective problem solving skills to develop solutions throughout his life. He strategized how technology and a few close personal assistants would help him unleash his potential and foster a career he hungered for. Kurt mastered problem solving in his personal life and now shares his talents through the automotive seating industry.
Kurt's first job following graduation from MSU came in 1998. Throughout his developing career, he grew capacity by fulfilling responsibilities as Project Engineer and Test Engineer. He continues to use skills from multiple engineering trades such as electrical, material, packaging, and mechanical. Today, at Faurecia, Kurt is in charge of safety and regulation compliance for all new seating products in North America.
Kurt reports, "That, along with the steadfast support from my wife, Marissa, and the support of friends and family, some determination and hard work, and a willingness to confront changes and view them as opportunities, have all contributed greatly to my success." With an eye on professional advancement and continued personal growth, Kurt returned to school to diversify his abilities obtaining an MBA in 2011.
Kurt Driscoll is one of those people who is hard to forget as he exemplifies the power of higher education to solve problems, increase quality of life, and is a beacon to us all to realize that disabilities need not preclude the achievement of goals and dreams. Throughout the past 20 years Kurt never lost sight of the possibility and has delivered a noteworthy set of accomplishments that make us proud to call him an outstanding Spartan.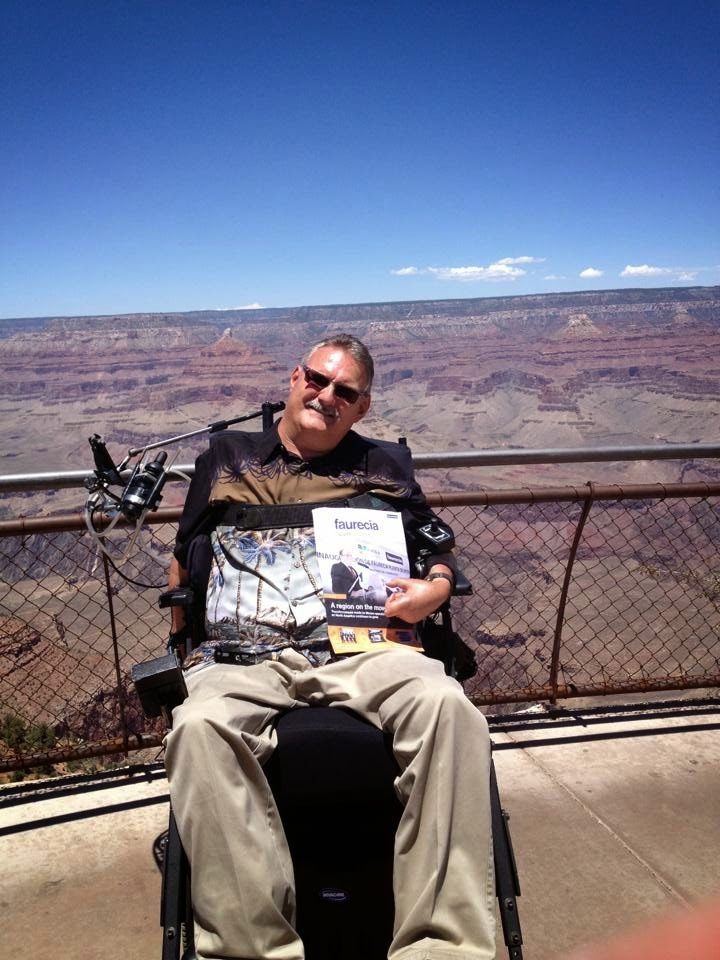 Outstanding Alumni Award 2014 Recipient
Daehee Lee
Academics:
Michigan State University
Ph.D. Linguistics, 1997
M.S. Computer Science, 1996
M.A. Linguistics, 1990
Profession:
Principal NLP Research Engineer
Natural Language Understanding Lab
Nuance Communications, Inc.
Sunnyvale, California
Software Engineer for Google 2015 – present
Mountain View, CA
An accomplished engineer and leader within the community of people with disabilities, Daehee Lee's professional career was forged with a sense of purpose and a decisive choice to pursue and complete 3 advanced degrees at Michigan State University.
His professional accomplishments span multiple sectors beginning with creation of innovative assistive technologies for people with disabilities through leadership today driving some of the most technically advanced concepts. He is enabling computers to become more humanlike in their ability to listen, process and respond using spoken language. We celebrate his sustained contributions leveraging an MSU education to develop some of today's most interesting technologies. Beyond education and a vibrant career, he is a dedicated husband to Gemhee and father of three accomplished adult children.