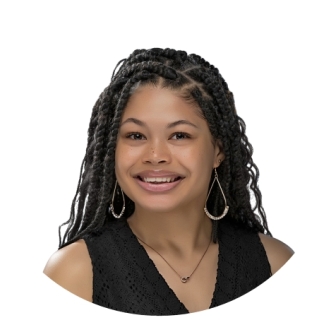 Reception Assistant
DuJour Johnson
DuJour Johnson is an undergraduate student at Michigan State from Detroit, MI. She is majoring in Criminal Justice and minoring in Law, Justice, and Public Policy. DuJour has broad career interests ranging from public defense law to social justice advocacy through the National Basketball Association (NBA). In her spare time, she enjoys watching and laughing to TikToks. She also loves to travel. DuJour is very excited to be a part of the RCPD team and is looking forward to meeting you in our office.
Fun Facts About DuJour Johnson:
What is your favorite quote?




"The intuitive mind is a sacred gift, the rational mind is a faithful servant."

What are you passionate about?




Helping people, supporting my family, and making a tangible difference are my main passions.

What is your favorite music and why?




My favorite genres of music are R&B, neo-soul, and rap. I enjoy listening to these genres because they are synonymous with my culture and the melodic varieties of each genre are so vast.

What is the best piece of advice you've ever been given?




The best piece of advice I've ever received would have to be from my grandmother. She always tells me to "try your best and take life one day at a time."

What accomplishment are you most proud of?




I am proud of making it to university. A lot of hard work and dedication went into getting here, so I would have to be the most proud of this accomplishment.