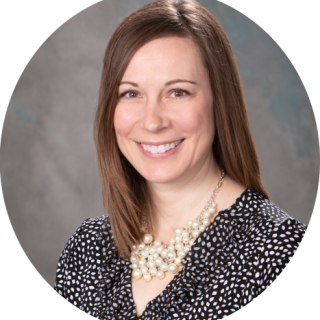 Documentation & Public Relations Coordinator
Rachel Giddings 's phone number: 517-884-1909
Rachel Giddings
She/Her
Rachel Giddings joined the RCPD team in April 2021. Originally from Coldwater, MI, Rachel moved to East Lansing in 1998 to attend MSU and graduated in 2002 receiving her bachelors in advertising. Prior to joining the RCPD, Rachel worked in the medical malpractice liability insurance industry for over a decade where she held various roles within the marketing department managing all-things advertising to email marketing to trade shows and events. In her spare time, Rachel enjoys spending time with her husband and son, going on hikes/walks, traveling, reading, baking, and home-improvement projects.
Fun Facts About Rachel Giddings:
What is your favorite quote?
"In a world where you can choose to be anything, be kind." -unknown
Before working at MSU, what was the most unusual or interesting job you had?
On summer breaks during college, I was part of a maintenance team that mowed lawns for a local bank so I could get the perfect summer tan.
What is your favorite movie and why?
Grease! It's the perfect mix of fun music, cheesy summer romance, and John Travolta!
What is your favorite music and why?
My favorite genre of music is the 80s; who doesn't love big hair, neon colors, and rock ballads?
What's the best gift you've ever received?
The best gift I've ever received was my son.