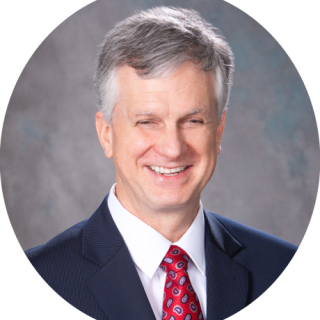 Director
Michael Hudson 's phone number: (517) 884-1903
Michael Hudson
He/Him
Ability in Action:
Blindness Challenged Me, I Persisted, So Can You
Michael Hudson serves as Director of the Michigan State University Resource Center for Persons with Disabilities (RCPD). Recruited to MSU in 1992 by Judy Gentile (RCPD founding Director), he served for nearly 8 years as Blindness and Visual Impairment Specialist while simultaneously advancing MSU leadership in assistive technology and accessible textbooks. By the mid-1990s Michael expanded his focus to include students with chronic health and mobility disabilities, serving as a specialist for these areas. He was named Director of the RCPD in 2000 following a national search and a prior one-year term as Acting Director.
Today, Michael remains passionate about MSU's status as a global leader in higher education and maximizing opportunity for persons with disabilities. His intensive focus on ability, skill development, and organizational efficiency aids his quest for excellence despite his own blindness. Hudson exclaims,
"Disabilities need not limit achievement they merely mandate a greater level of creativity, commitment and a repertoire of compensatory techniques."
He leads an energized team of 25 professionals, countless volunteers and numerous project staff on a mission of maximizing ability and opportunity for over 3,500 students and employees with disabilities. Collaboration with campus and community partners solidifies his belief that, given the proper team, nearly any challenge can be overcome once identified and understood. In 2010 he was named MSU Outstanding Supervisor of the Year via staff nomination.
Beyond work, Michael lives a full and rewarding life. His Masters in university administration and Bachelor's in Psychology helped prepare him for a life of impact. He remains active in a range of community and family activities including community service through Kiwanis, The MSU Federal Credit Union Board of Directors, and from 2012-2019, to the State of Michigan as Commissioner for the Bureau of Services for Blind Persons as appointed by then Governor Rick Snyder.
"I am honored to live and work in a community where opportunities abound. I remain dedicated to helping our community see ability as I challenge myself and others to exceed expectations."
Perspective:
Insights as Community Leader and Blind Director of Disability Services
Learn more about Michael's Perspective on Ability and Perspective as Diversity Champion.
Partnering with ETH Zurich in Switzerland, Michael shares values of inclusion through accessible design in the video "Towards Accessibility in Higher Education."
Michael reflects with Russ White on the work of RCPD for the department's 50th anniversary – Listen to the 2022 MSU Today Podcast.
Michael shares insights on growing through disability with education, technology and perspective in the March 2021 FS Podcast 197 (beginning at 26:30).
Michael shares perspectives on team development in an MSU WorkLife Podcast reflecting on the 2010 Outstanding Supervisor Award.
The MSU State News explores Michael's outlook, mission, and work advancing ability - RCPD director refuses to let his disability deter his passion to help - The State News.
Fun Facts About Michael Hudson:
What is your favorite quote?
"Being challenged in life is inevitable, being defeated is optional." - Roger Crawford

What volunteer or passion projects do you do outside of work?
Kiwanis of East Lansing offers a great chance to meet leaders in a range of fields. Our service projects are intent on helping children gain strong starts and ultimately grow into leaders.

What is the best piece of advice you've ever been given? If at first you don't succeed, try try again.