A hallmark of the Resource Center for Persons with Disabilities is establishment of collaborative partnerships that help students and employees with disabilities more fully realize their academic, career, and life goals. The following partnerships are vital in our outreach efforts.
State Vocational Rehabilitation
RCPD teams with the state Vocational Rehabilitation agencies, Michigan Rehabilitation Services, Bureau of Services for Blind Persons, and Disability Network, to provide or enhance academic and employment support services to individuals with disabilities. An active case with either of the state vocational rehabilitation programs results in a valuable additional layer of support that extends beyond the classroom and campus.
These agencies support persons with disabilities with services and resources that increase the potential for employment. As education is an important tool for increasing the likelihood of employment, costs related to attending college may be partially supported by one of these agencies if college attendance is included as part of a vocational plan.
The staff of the RCPD strongly encourages students and employees to become familiar with the potential of these vocational rehabilitation agencies. An Ability Access Specialist can provide a referral to a local representative from either of these agencies.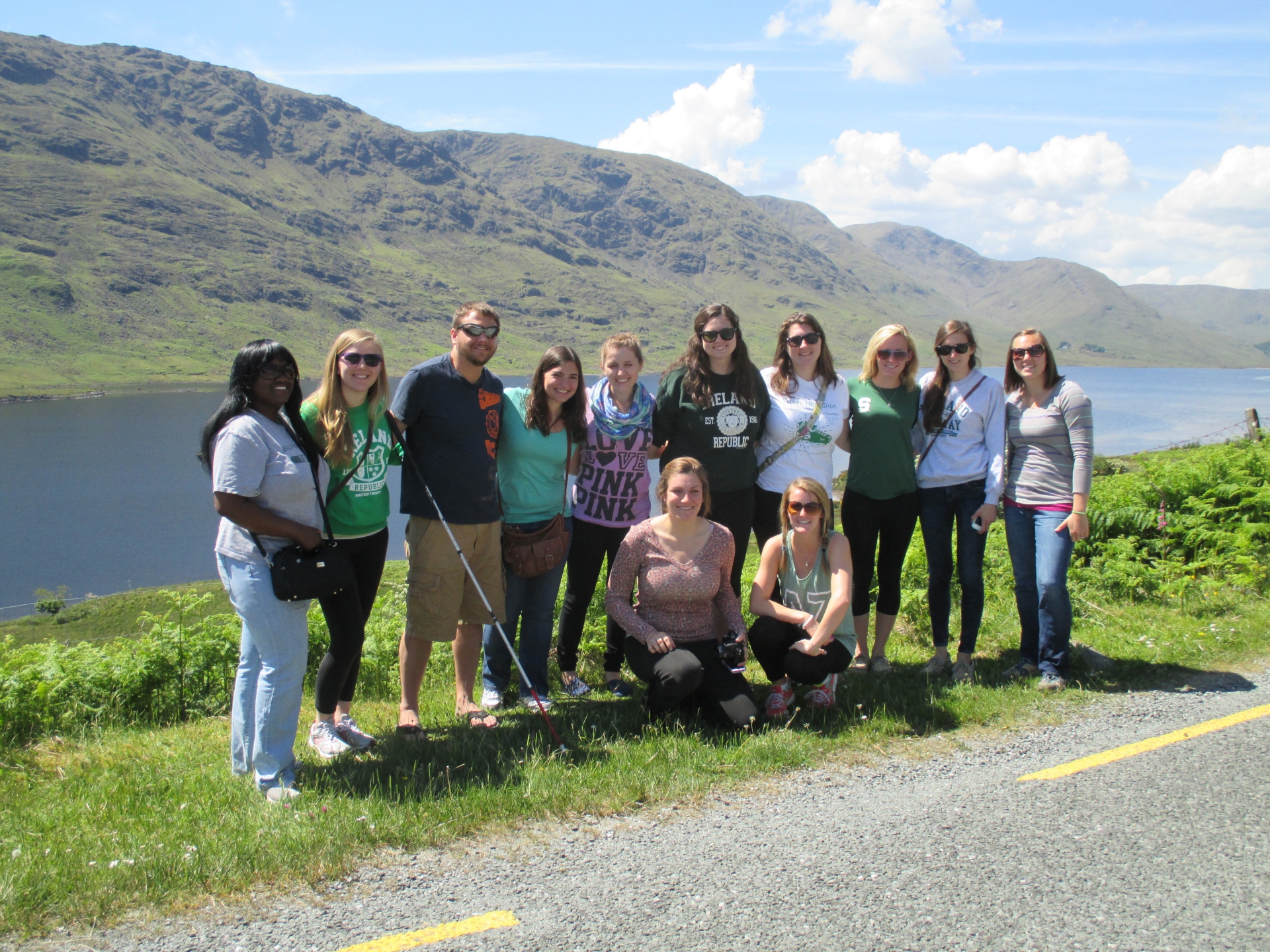 Challenge Yourself
In today's global society, it is imperative that students acquire international skills and are exposed to other cultures. Education abroad affords an opportunity to develop these skills and makes you more competitive for employment. Participation provides the adventure and challenge of exploring different places and creates an awareness of other cultures. Students who have gone abroad often say that their time in another country changed their perspective of themselves and the world -- in addition to being the most exciting time of their college career!
Which Program is Right for You?
Schedule with or visit the Education Abroad Advising Center to discuss your interests with an Education Abroad Advisor or peer advisor.
Email: abroad@msu.edu | Phone: 517-353-8922
Key Steps to Receiving Accommodations for Your Education Abroad Experience
Start this process early in the school year!!
Research education abroad programs that fit your interests. Talk to your family, friends, and advisors to plan your education abroad experience socially, academically, and financially. Your RCPD specialist may be able to connect you with another student with a disability who has been abroad.
Once you are accepted, meet with your RCPD specialist to discuss your accommodation needs.
You and your RCPD specialist will fill an Education Abroad Accommodations Request Form that will be shared with your program coordinators. *This should be completed a semester in advance of your program!
Visit our Education Abroad Scholarship page for more information! There are numerous other opportunities for scholarships, resources, and education abroad programs. On MSU's campus, visit your college or the Office for Education Abroad. Outside organizations such as Mobility International and Abroad with Disabilities also work with students to create abroad experiences.
Tower Guard - Second Year Honor Society Since 1934
Michigan State University's Tower Guard is distinguished as one of the oldest active MSU-based student organization and has remained continuously active since 1934. Membership in Tower Guard is founded upon four "corners" or "pillars": leadership, service, scholarship, and character. The organization's main commitment is to serve students with disabilities. Each member upholds this tradition by dedicating a total of 120 hours of service through the Resource Center for Persons with Disabilities.
The organization has an extensive list of traditions that have evolved over the years. Tower Guard remains active on campus through annual Homecoming tours of Beaumont Tower and the Shamrock 5K Run/Walk/Roll.
Tower Guard is the only student organization that holds the key to Beaumont Tower. In the early years when Tower Guard was comprised of 20 - 25 members, the meetings were held on the second floor of the Tower. Today's larger membership allows only the officers to continue this tradition. Though Tower Guard has evolved over the years, it continues to serve as a prominent model of leadership, service, scholarship, and character for the entire MSU community.
The Tower Guard and the RCPD have developed a scholarship program that benefits Tower Guard scholars during their junior and senior years.
MAKE A GIFT TO THE MSU TOWER GUARD
This donor-supported program provides awareness and expanded opportunity for persons with disabilities. You can help support this initiative or find out more about other RCPD programs and giving opportunities by visiting the Make a Gift page.
TRIO Student Support Services Program
Michigan State University's TRIO Student Support Services (SSS) provides preparation, orientation, and academic support programming for first-generation students, students from low-income backgrounds, and students with disabilities. SSS was first implemented on MSU's campus in 1974, and since then, thousands of students have received significant academic tutoring, mentoring, financial guidance, personal counseling, and help with applying for graduate school. These services provide support for students outside of the classroom while also encouraging student success in the classroom. Located in the Office of Supportive Services, SSS is committed to being a source of guidance and support in students' quests for educational excellence.
Student Veterans Resource Center
Beginning in the fall of 2009, Michigan State University's Disabled Veterans Assistance Program promised new levels of financial assistance to U.S. veterans with service-related disabilities. The Resource Center for Persons with Disabilities was pleased to contribute to this initiative as we have a history of connecting with veterans with a range of disabilities, helping them to reach a variety of academic and professional goals. This initiative, made possible by the Emerging Opportunities Endowment, helped lead to the establishment of the Student Veterans Resource Center.
For students, faculty, and staff returning from military service, understanding a service-related disability is another of many obstacles to overcome. Team RCPD can assist to identify and register any disabilities to facilitate full campus participation. If you are not yet admitted to Michigan State University, please visit the Office of Admissions for application assistance.
Council of Students with Disabilities (CSD)
CSD is an organization for students with disabilities and their supporters in the MSU community who want to focus on awareness, advocacy, support and removing barriers to full participation on MSU's campus.
Get involved with CSD! Join CSD on Instagram: @msucsd
Dating back to the early years of Tower Guard, the MSU Library has served as an important place of accessibility partnership. In fact, the Resource Center for Persons with Disabilities was housed in the Main Library until 1994 when RCPD relocated to Bessey Hall. Today, the Library remains committed to full inclusion through media accessibility, from a small Assistive Technology Center to a staff dedicated to working individually to address access needs.
For more information, visit the MSU Library's Guide to the Library for RCPD Students, the page for Patrons with Disabilities, or send an email.
MSU's Council of Students with Disabilities (CSD), in partnership with RCPD specialists, created a video to support MSU Registered Student Organizations in learning about disability and creating accessible experiences in their orgs.