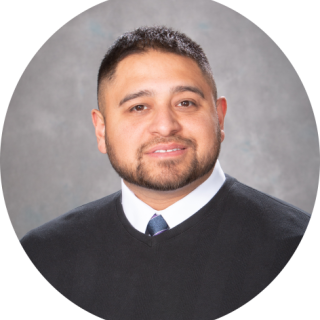 Operations Coordinator/Alternative Testing Coordinator
Robert Briseño 's phone number: 517-884-1901
Robert Briseño
He/Him
Originally from Lansing, MI, Robert comes from a die-hard spartan family. He obtained a physics degree from MSU and has worked hard to show his children that despite obstacles and challenges, a positive mindset will take you a long way.
Outside of work, he enjoys adventuring outdoors and discovering new places with family and friends. He likes boardgames, gadgets, drones, and making interesting things with his 3D printer. One day he hopes to travel to every continent.
Fun Facts About Robert Briseno:
What is your favorite quote?




"I have no special talent. I am only passionately curious." - Albert Einstein

Where is your favorite place in the world?




I love to be at or near Sleeping Bear Dunes. I have great memories of camping trips in northern Michigan and want to continue the tradition with my family.

Before working at MSU, what was the most unusual or interesting job you had?




For two years I was Big Lug, the mascot for Lansing Lugnuts. A favorite memory is leading a dance in a crowded elementary school gymnasium with hundreds of children, and then later listening to the school staff attempt to calm the students down as I was exiting the building. I laugh every time I think about the madness I caused that day.

Name a hidden talent, or one unknown fact about you.




My favorite animal is the octopus. I love learning about ancient civilizations.