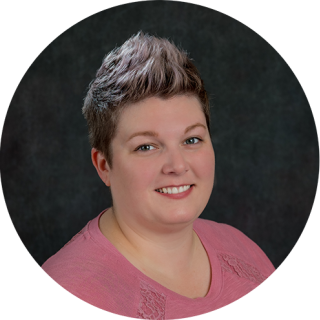 Autism Spectrum Disorders, Brain Injury Disabilities Specialist, BOND Program Coordinator
Lindsay Hill 's phone number: (517) 884-1912
Lindsay Hill
Autism Spectrum Disorder Brain Injury
Lindsay Hill joined the RCPD team in January 2017. Her primary responsibilities include helping students identify areas of strength and areas of opportunities to find the right accommodations to maximize their abilities and potential. She also assists students in identifying and achieving their academic and personal goals and facilitates monthly social learning events for the BOND Program. Lindsay is passionate about helping students successfully navigate higher education and the transition to successful employment.
Lindsay has been a Spartan for life, earning her Bachelor's degrees in Psychology and Speech and Language Pathology from MSU in 2002. After spending more than 10 years out of state, primarily as a high school teacher in special education, she desired a return home and to further her education. She is a graduate of the Master's program in Rehabilitation Counseling at MSU and has settled back into that green and white way of life.
In her spare time, Lindsay enjoys knitting, weaving, Netflix, reading and hanging out at the local bookstore or coffee shop.