Since the mid-1990s, RCPD and the College of Engineering have partnered to spearhead projects that address accessibility challenges for persons with disabilities. This work positively affects countless lives while informing future engineers of the ways that accessible and universal design principles are marketable and life-changing.
Each semester, ECE 480 faculty and senior students collaborate with RCPD's Assistive Technology Specialist to tackle an array of engineering challenges, with one to two projects devoted to improving accessibility. Projects are typically proposed by persons with disabilities and then sponsored by corporate or private entities interested in accessible design. People with disabilities also serve as part of the expert team that guides concepts to completion.
Are you a person with a disability who has an idea for a future project? If so, tell us about the challenge at hand and how a team of electrical and computer engineering students can become involved in addressing it. Note that all submissions are public domain and that we cannot guarantee confidentiality or recognition.
For more information about the College of Engineering's Design Day visit their website or explore RCPD's archives below. Check out this Fall 2016 article about the impact of the MSU Guide App!
RCPD Design Day Projects – Spring 2019
Sponsored in Part by Harold F. & Phyllis N. Wochholz and Marathon Oil.
The first-place winner was the Jungle Power Pod: A Photovoltaic Battery-Powered System for Common Portable Electronic Devices
The Jungle Power Pod is a low-cost system for operating electronic devices.

It is a universally designed device that is accessible to persons with visual and hearing impairments.

This technical solution is intended for use in hospital rooms at the Bombardopolis Health Center in Haiti and remote households around the world.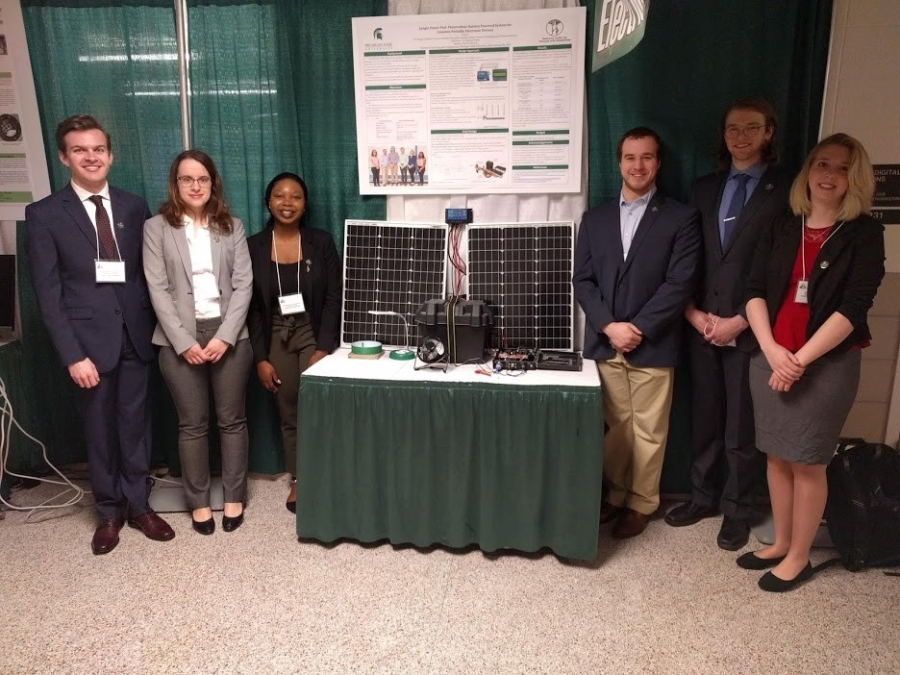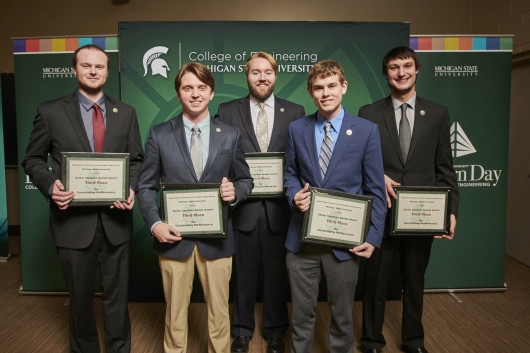 The third place team was a collaboration between MSU Bikes and RCPD, producing the

Intelligent Defense System: a portable sensor that mounts under the seat of a bicycle or can be handheld and alerts the user of approaching vehicles.
This device will be able to detect approaching vehicles from behind. Side and front sensors can be considered in future projects.

If a vehicle is approaching and possible collision is predicted it will alert the user in the following ways:

An alarm or voice sound

Flashing light (including flashes toward the approaching vehicle)

A wireless signal could send information to a cell phone that the user is carrying or has mounted on their handlebars. The cell phone would then be able to alert the user with sound and light.

Simplicity, reliability, and low cost will make this a product that has a good chance of high sales and mass production thereby saving more lives.