This scholarship is funded in partnership with MSU Office for Education Abroad. This scholarship recognizes the value of studying abroad and international travel, activities that lead to acquisition of important personal skills and knowledge resulting in a more competitive resume for a future job market. Students participating in the program who are selected to receive this scholarship will typically be awarded at least $2,000.
To be eligible for consideration you must:
Be a student with a documented disability
Have applied to a future, credit-bearing MSU education abroad program
Meet the eligibility criteria for the program
Please use the ​MSU Scholarships System to apply for the Education Abroad Scholarship for Students with Disabilities.
I know that there is nothing in life that is out of reach and having a disability gives me motivation to strive further and work harder to be the best I can possibly be.
Matt, Study Abroad Quality Funds Scholar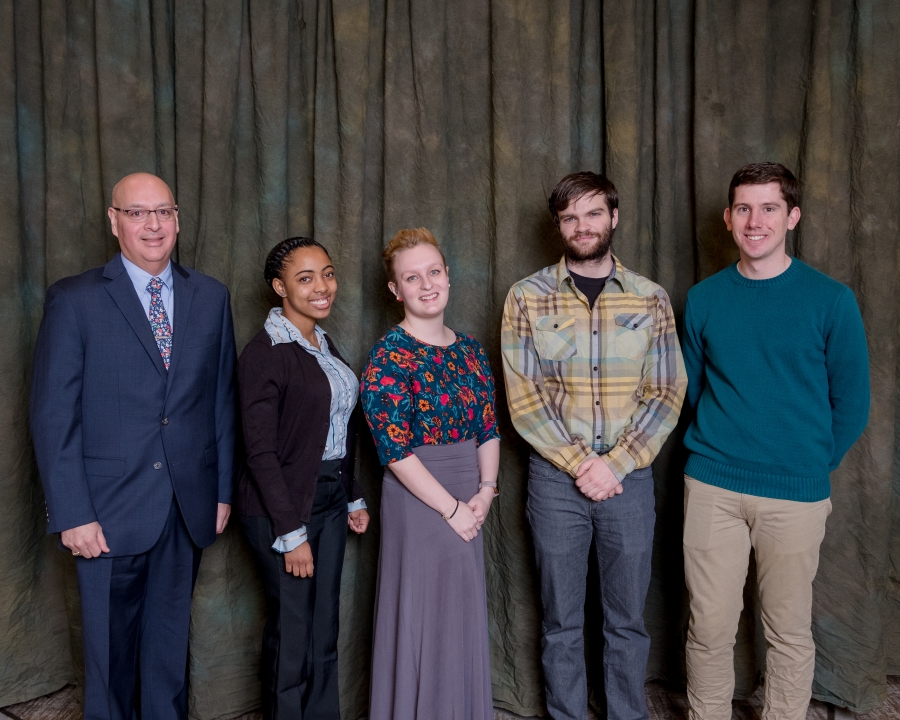 Education Abroad Scholarship Recipients with RCPD Ability Access Specialist, John Pedraza, and MSU Office for Education Abroad representative, Max Chappuis, at the 2019 RCPD Awards and Appreciation Reception. Read more about these students' adventures on RCPD's Ability Blog.