As the RCPD's first programmatic endowment, we continue founding Director Judy Gentile's values in ensuring people discover their highest abilities and come to know disability as a challenge and call for action rather than a state of being.
This fund seeks to empower, motivate and promote the success of students and employees with disabilities, and to educate, support and inspire those working with persons with disabilities. Contributions to this fund advance innovations in:
Career and employment readiness

Leadership development

Assistive technology

Audiovisual educational material accessibility

Disability awareness
This donor-supported program provides awareness and expanded opportunity for persons with disabilities. You can help support this initiative or find out more about other RCPD programs and giving opportunities by visiting the Make a Gift page.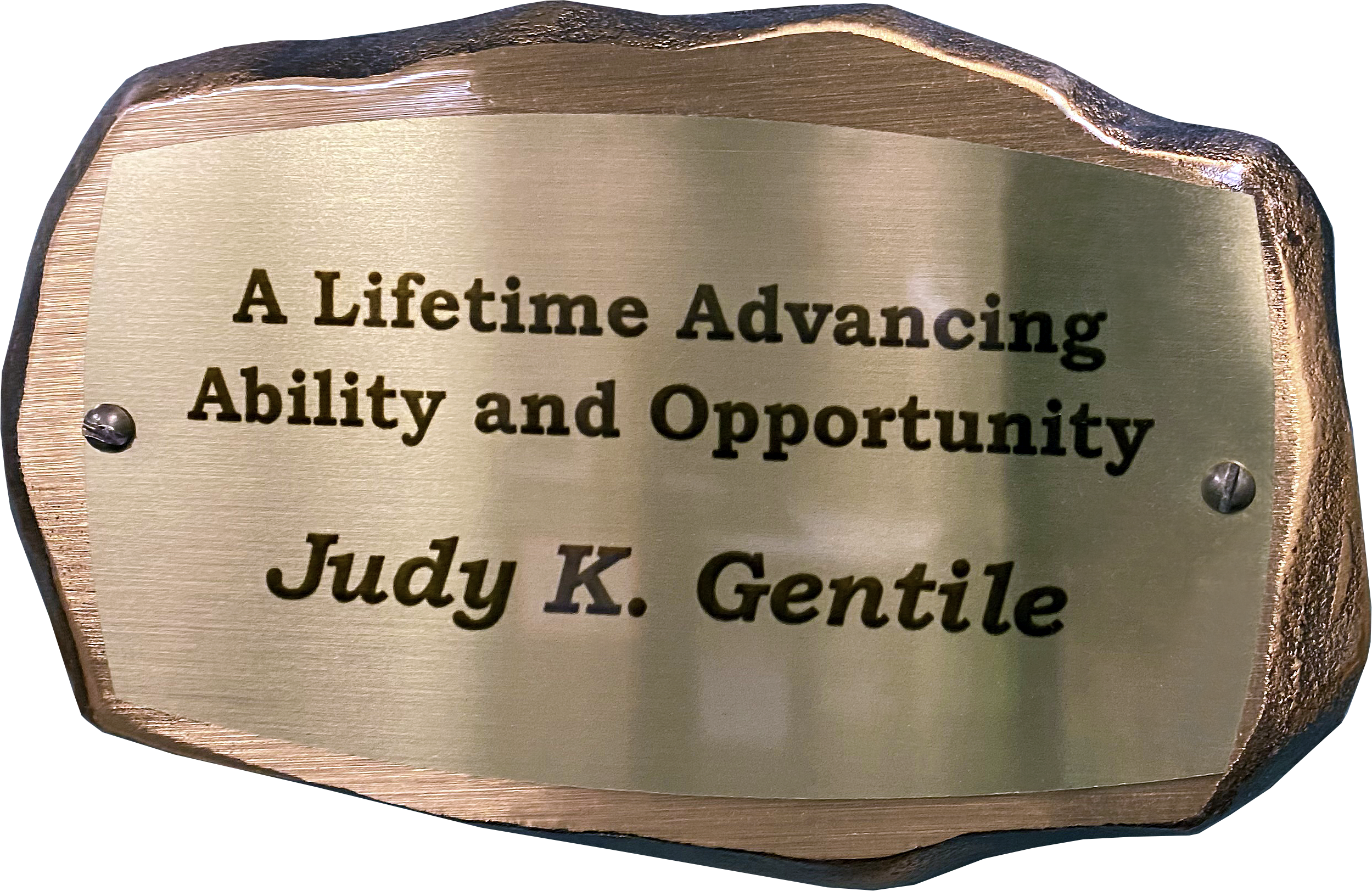 Inscribed commemoration plaque featured with the RCPD's Tree of Giving.