Alex's Great State Race (AGSR) is a tradition that reflects the Michigan State University and University of Michigan's rivalry in a new light. Both institutions work together to bring awareness to a worthy cause that benefits both universities and addresses the fundamental reason they exist: To make quality education accessible to all.
Alex Powell was a high school senior, a dedicated student, an enthusiastic athlete, and a natural leader. As Alex contemplated his acceptance at MSU, a rare, aggressive cancer was growing inside of him. Despite his cancer diagnosis, Alex was determined to fully participate in his Spartan experience. Thanks to the tools at MSU's RCPD, with collaborative support from U-M's SSD, Alex achieved his goal of becoming a Spartan while receiving cancer treatment from Michigan Medicine in Ann Arbor. He shared the ultimate dream that lives inside each of us: to create a legacy and to leave the world in better shape than we found it. That legacy lives on through Alex's Great State Race.
Each year on the eve of the MSU v. U-M football game, an elite team of Army ROTC Cadets from both universities come together to run the game ball across 64 miles of Michigan back roads and finish at the university hosting the game. Alex's passion for MSU, joy in athletics, and zest for life is celebrated along the way.
Follow and support this year's race through the Alex's Great State Race website!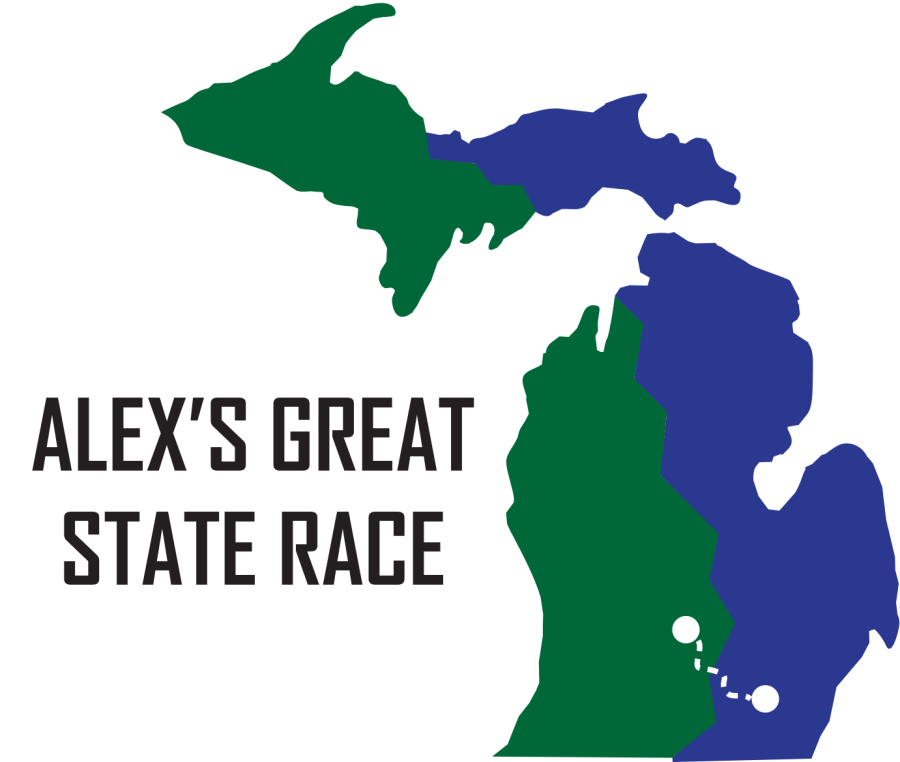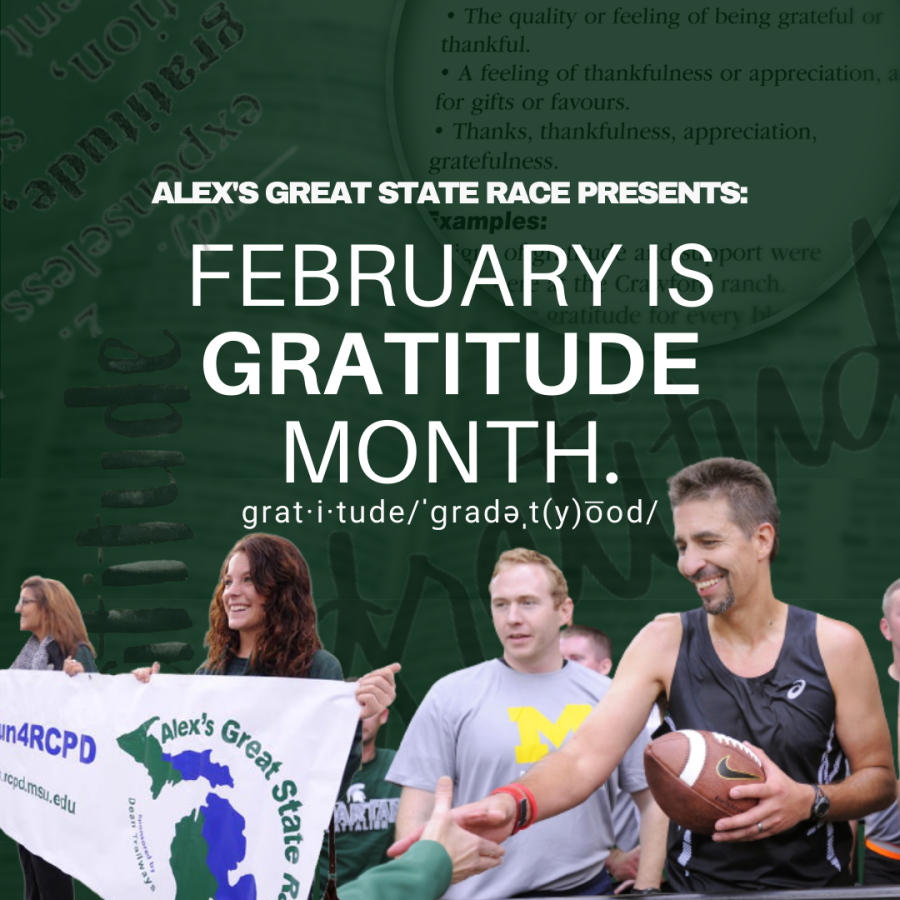 February 2021 was the Alex's Great State Race Gratitude Campaign month!
Throughout the month of February, the AGSR committee told our donors, sponsors, and participants how thankful we are for their role in the Race. We shared stories, videos, and pictures honoring Alex Powell, the history of the race, the MSU U-M rivalry, and more! For more information and links to the stories, go to RCPD's Ability Blog. Near the end of the Campaign, Congresswoman Elissa Slotkin, who represents Michigan's 8th congressional district, focused on Alex's Great State Race during her time on the U.S. House floor!