One of the most exciting parts about going to college can be the opportunity to earn credits in another country by taking part in an Education Abroad program. MSU offers more than 275 such programs in over 60 countries, taking place during all semesters and breaks, covering a variety of interesting topics such as Forensic Anthropology in the UK, Music in India, and Mathematics in France. For three students, being awarded the RCPD's Education Abroad Scholarship in Spring 2019 allowed them the opportunity to experience the sort of eye opening adventures that visiting another country provides.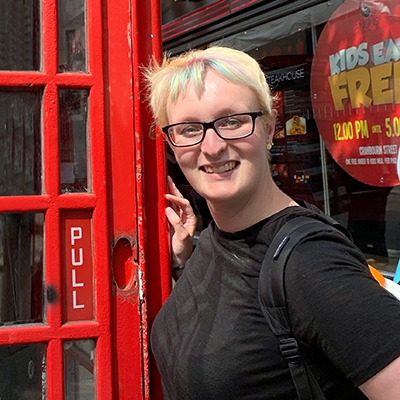 Courtney W.'s Education Abroad program took her to London, England, where she took part in an independent study in Drama Therapy while also studying Theatre. "I chose to go to London because it offers some of the richest history in theatre, such as the Shakespeare Globe Theatre," she said, "as well as providing some incredible opportunities to learn in a diverse city with a unique culture and a multitude of resources all within my reach."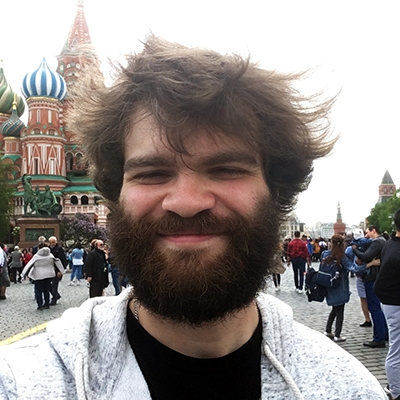 Justin F.'s program saw him visiting at least three different cities in Russia (Moscow, St. Petersburg, and Volgograd). He explained that he was "a second-year student studying Russian and biochemistry with the goal of getting into Research and Development," which is what originally drew him to the program. While still in Russia he commented that he was "really enjoying Russia and the opportunity afforded to [him] by RCPD."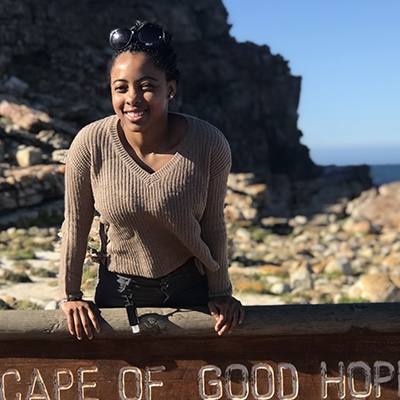 Sheritha R. participated in a different kind of Education Abroad opportunity – an internship. She went to Cape Town, South Africa and interned with a non-profit organization called Molo Songololo, a child rights organization. Sheritha chose Cape Town because she wanted to gain experience working in accident prevention organizations. "I believe this internship will allow me a unique experience that offers cultural exposure, educational opportunities, and personal development which is appealing to me towards my future goals," she said.
The RCPD followed along with the students and their life-changing travels abroad throughout the summer of 2019, updating Instagram and Facebook with the news. The students are back now for fall semester, and we checked in with them to see how they felt about their education abroad experiences.
Sheritha was thankful to the RCPD for helping her prepare for her program, as well as assisting her financially through the scholarship. "I cannot express how grateful I am to have the support from RCPD for my education abroad opportunity this summer," said Sheritha.
Justin enjoyed how he got to steadily improve his Russian while he was away and says that the RCPD "helped me go on my study abroad by connecting me with people who both shared similar interests and experiences in my group."
Courtney said that one of her favorite parts of her trip was being able to see the play Rosmersholm (she especially liked meeting Tom Burke, the play's main actor!) and that she loved how there was always something to do while in London.
The opportunity to take part in an Education Abroad program can be one of the most rewarding and memorable parts of a college experience. For more information on MSU's Education Abroad programs, please visit https://educationabroad.isp.msu.edu/. For more information on the RCPD's Education Abroad Scholarship, visit https://www.rcpd.msu.edu/study-abroad-scholarship-students-disabilities.