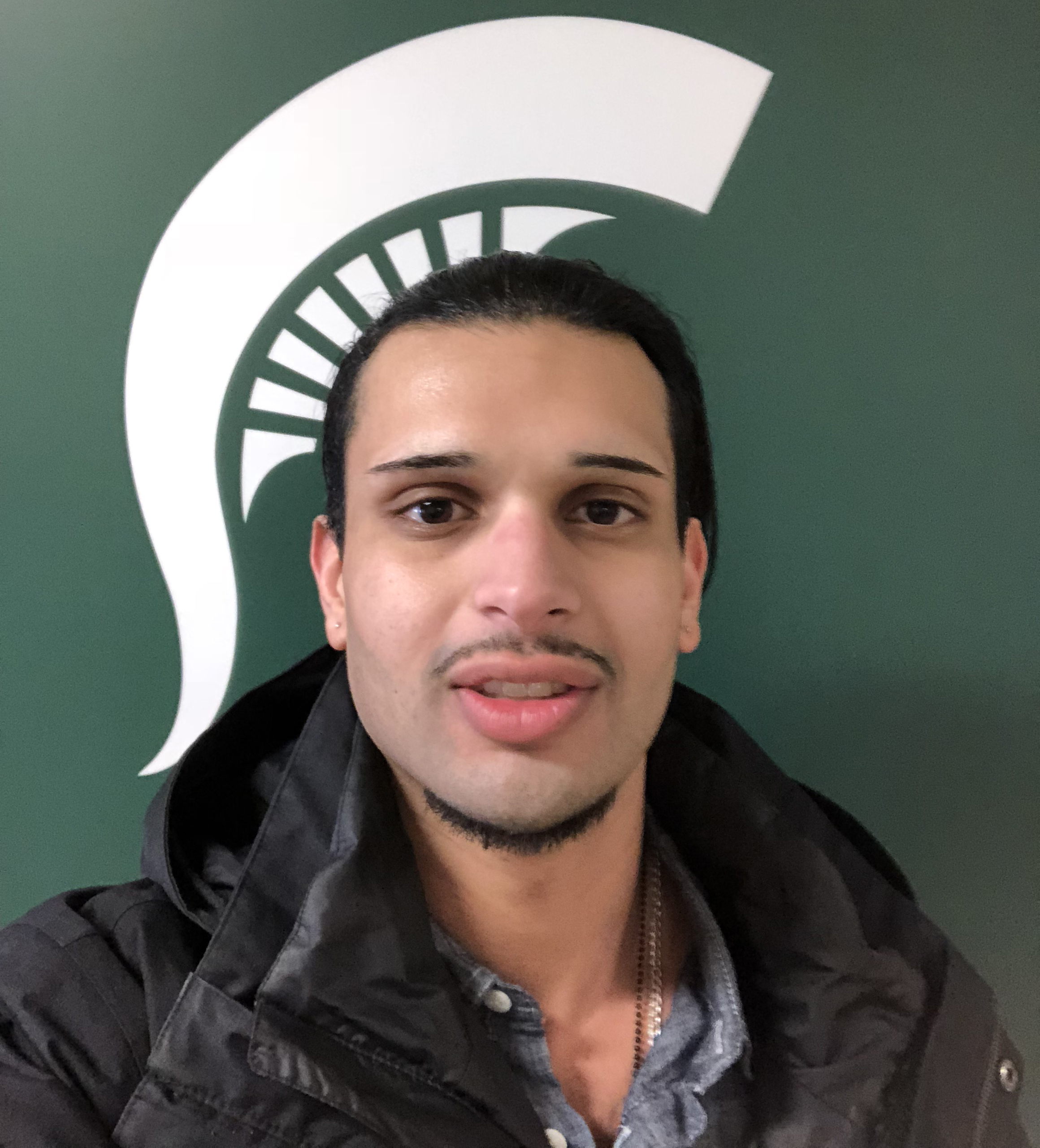 Neman H. credits much of his success at MSU to the MSU/MRS Bosco Careers Collaborative. During his time at MSU, Neman was active in student organizations like the Student Veterans Association and the PreLaw Society. He was also on the MSU Rowing Team. A 2020 Political Science/PreLaw graduate in the College of Social Science, Neman had interest in taking the LSAT and eventually pursuing his law degree. His RCPD Specialist, John Pedraza, referred him to the Careers Collaborative for assistance meeting his career goals. Neman worked with the MRS Counselor, Mallory Godin, on resume writing, setting himself up for success, learning about resources available to him, assistance with the LSAT, career preparation and help with job prospects.
Asked what was helpful about working with the Careers Collaborative, Neman noted that the understanding that there are resources available provided much-needed reassurance for him while studying for a challenging degree. He felt more motivated after working with Mallory and desired to "be better and do better." That motivation led him to start a program at Grand Valley State University to be a legal assistant and continue to pursue his dream of law school.
Despite the disruptions due to COVID-19, Neman was able to maintain contact with Mallory through email and Zoom meetings. He said these do not replace in-person contact but are useful in staying on track. He encourages other students to not be afraid to step out of their comfort zone and explore options. Try out a new major, take a class you would not normally, try new things, and most importantly use the resources available to you.
The MSU/MRS Bosco Careers Collaborative is a joint effort between MSU's Resource Center for Persons with Disabilities and Career Services offices, and Michigan Rehabilitation Services. This partnership was made possible by a generous financial give from Michael and Kathy Bosco and matching state and federal funds. The Careers Collaborative provides for a full-time embedded MRS counselor housed in the RCPD office to work with students on their career initiatives. Please visit the rest of the RCPD's website to learn more about the Careers Collaborative program and how to make a financial contribution.