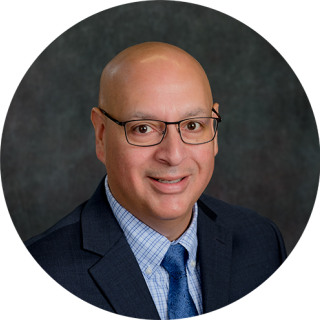 Ability Access Specialist: Psychiatric, Disability Resource Coordinator for Employees
John Pedraza 's phone number: (517) 884-1906
John Pedraza
John Pedraza is the Disability Resource Coordinator for Employees and the Psychiatric Disabilities specialist for the Resource Center for Persons with Disabilities (RCPD). He received his Bachelor of Arts degree from the University of Illinois at Urbana-Champaign and his Master of Arts degree from Michigan State University. John started the disability student services program at Grand Valley State University before returning to MSU in 1998 to take on his current position. John's responsibilities include working with the MSU Disability and Reasonable Accommodations Policy for employees and students along with assisting faculty, staff, and students with psychiatric conditions needing employment and academic accommodations.
Fun Facts About John Pedraza
What is your favorite quote?
"No one can make you feel inferior without your consent." - Eleanor Roosevelt. And: "In the end it's not the years in your life that count, it's the life in your years." - Abraham Lincoln
What inspires you?
The opportunity to help others reach their greatest potential.
Before working at MSU, what was the most unusual or interesting job you had?
Full-service gas station attendant. It was my first real job as a teenager and I learned so much about myself and others.
What is your favorite book?
I have many! But two of my favorite books are: Team of Rivals by Doris Kearns Goodwin The Last Lion: Winston Spencer Churchill by William Manchester
What is your favorite music?
Anything by Frank Sinatra or Ella Fitzgerald!
What was your favorite subject in school?
History - we must study it! Remember, "What is past is prologue" by William Shakespeare from the Tempest.