The Michigan State University Resource Center for Persons with Disabilities (RCPD) demonstrates leadership through providing students, faculty, and guests with the latest disability technology, resources, and services through its implementation of Signature Programs. These programs, made possible with the support of dedicated staff, generous donors and committed volunteers, exemplify the RCPD's mission to maximize ability and opportunity for students, faculty and staff. Particularly notable programs include the PEER Program, RCPD Community Groups, the STATE Program, the First Year Wellness Program, Alex's Great State Race, the BOND Program, and Careers Collaborative.
The PEER (Promoting Education & Emotional Resilience) Program empowers students to learn about their mental health, develop positive coping strategies, and successfully maneuver barriers that they may face. The psychoeducation workshops, led by Psychiatric Ability Access Specialist Shelby Gombosi, allow students to participate in different skill development opportunities in topics such as: emotion regulation, acceptance, executive functioning, cognitive reframing, mindfulness, stress reduction, and resilience training. Approximately 40 students complete the program each semester. Students positively reflect on the program by saying, "Any student experiencing mental health struggles could benefit from PEER. PEER couples education on a variety of techniques with discussion on practical applications with peers having similar experiences. Discussing techniques while getting to know other students was great for learning how to apply what we learned in our own lives."
RCPD Community Groups foster community building, cooperation, and peer support through facilitation by RCPD specialists and MSU student peers. Conversations may include navigating disability, academics, dealing with challenging family relationship situations, social isolation, and other topics that students want to address in their time together. These groups meet on a weekly basis to touch base on student well-being and discuss important topics.
The STATE (Stern Tutoring & Alternative Techniques for Education) Program provides innovative assistance for MSU students with learning disabilities. Generously funded by Mickey and Debbie Stern, the STATE endowment provides disability-specific instructional, tutorial, and peer mentoring components as well as strategies for academic success. Each semester, 15-20 students are accepted. Participants attend a weekly seminar with built-in peer mentoring and community.
In the First Year Wellness Program, students draw upon the creativity and commitment of the MSU community to maximize their abilities and develop strategies and techniques for addressing their disabilities. This program aids students in identifying resources and support systems they will use to be successful at MSU and beyond. It also fosters physical and emotional wellness and provides a positive and supportive experience for students. Course topics include: Nutritional Wellness, Financial and Career Planning, Emotional Wellness, and Academic Success Strategies.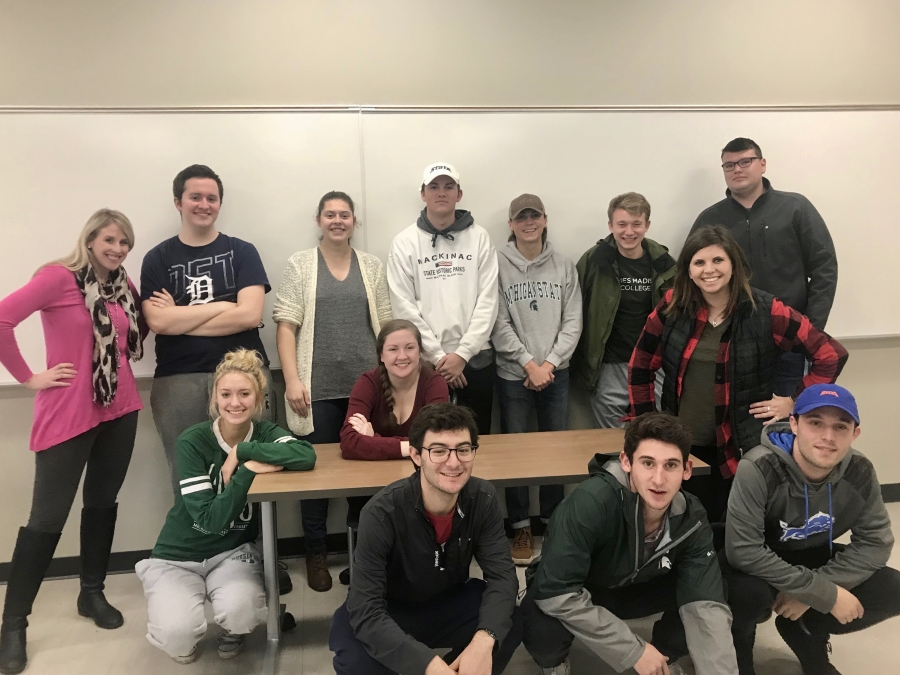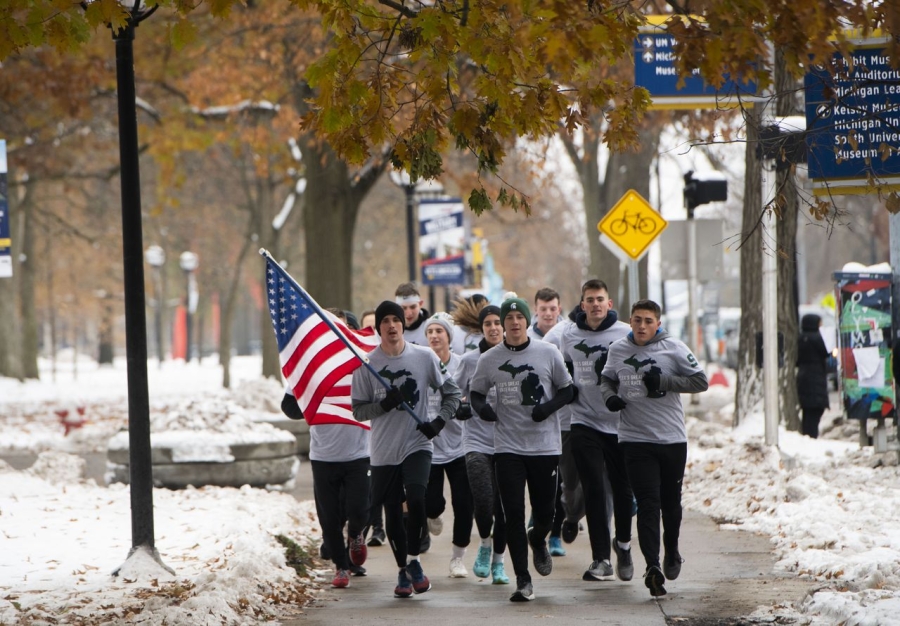 Alex's Great State Race is a tradition that reflects the Michigan State University and University of Michigan's rivalry in a new light. Both institutions work together to bring awareness to a worthy cause that benefits both universities and addresses the fundamental reason they exist: to make quality education accessible to all—including those with disabilities. This event honors the legacy of Alex Powell, a Spartan who underwent cancer treatment at U-M. On the eve of the MSU v. U-M football game, a team of Army ROTC Cadets from both universities come together to run the game ball across 64 miles of Michigan back-roads and finish at the university hosting the game.
The BOND (Building Opportunities for Networking and Discovery) Program offers social and skill building opportunities for students with autism. Led by Lindsay Hill, Ability Access Specialist and BOND Program Coordinator, this program allows participants access to peer mentoring, monthly events, social outings, and much more. BOND also offers specialized transition programming for incoming Spartans, making their adjustment to on-campus life smoother.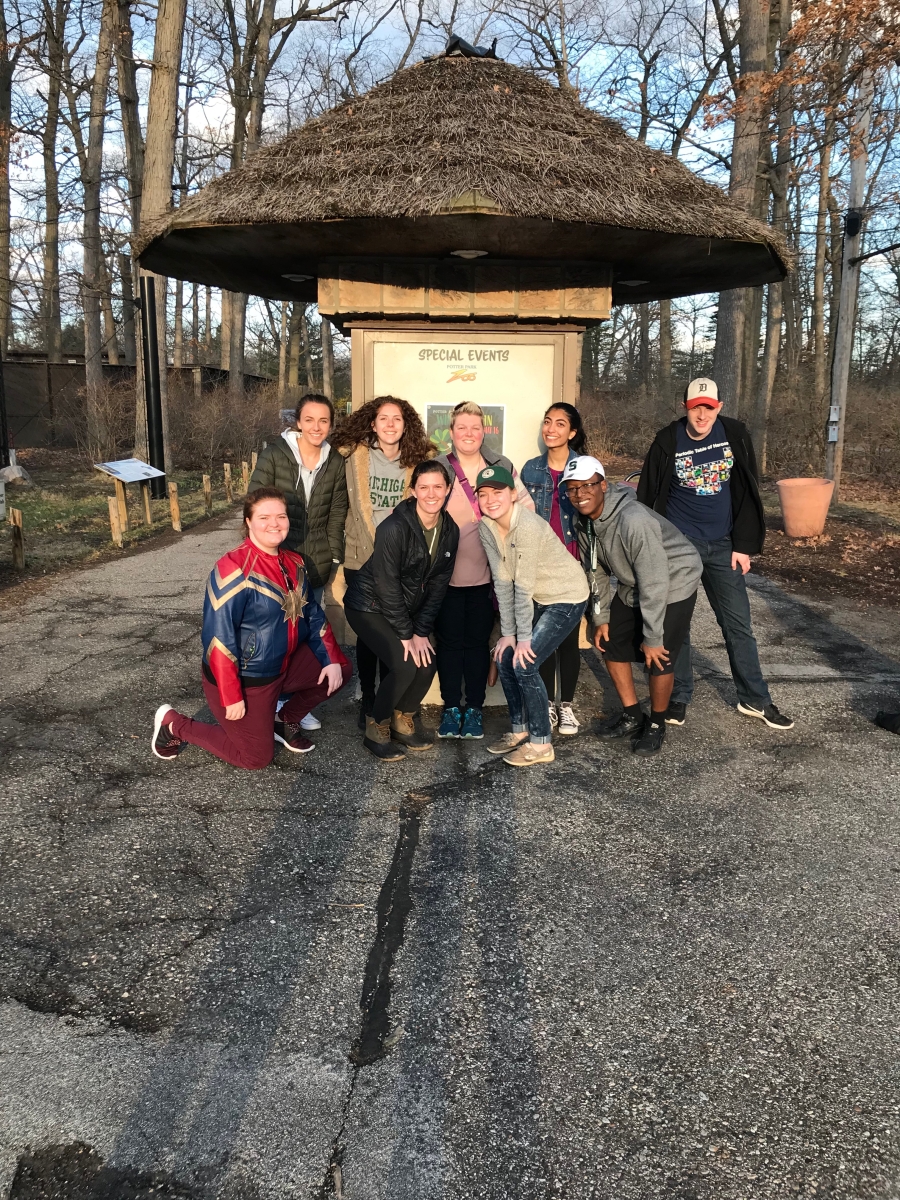 With a focus on career transition for students with disabilities, Careers Collaborative strengthens leadership and enhances career readiness. Through this program, students gain a full-time, on-campus vocational rehabilitation counselor and specialized guidance with new synergies among several campus departments intent on career outcomes. Students are prepared to enter the work field through connecting academics with practical experience, deliberative vocational rehabilitation approaches, and employer partnership for internships and careers. Careers Collaborative is led by Tanya Adams, a certified Vocational Rehabilitation Counselor who supports MSU students concerned about access to appropriate accommodations, disclosure, and determining jobs that are a good fit for their interests and skillset. Tanya comments on her role, stating, "In collaborating with the RCPD, it's my shared hope that students exit feeling confident in their ability to achieve their goals and navigate next steps." Tanya currently has a caseload of 54 students and is looking forward to welcoming more students to her program.
Through the use of these Signature Programs, the RCPD fosters inclusivity and accessibility on the MSU campus, making high-quality education attainable for all Spartans. These programs highlight the RCPD's mission of maximizing ability and opportunity in a way that advances knowledge and transforms lives.