When seventeen students and their families arrived at Armstrong hall on a Sunday afternoon in June, the air was full of excitement and a little uncertainty. After all, some of them had never been away from home before. Arms loaded with backpacks and pillows, the students checked in, said goodbye to their guardians, and then greeted each other with shy hellos. Just three days later, they would be saying goodbye with big hugs and laughter, exchanging phone numbers, having forged friendships through their shared experience that they would keep for years to come.
Project Venture is a multi-day on-campus summer program that provides an opportunity for college-bound high school students with disabilities to experience a snapshot of college life, learning firsthand that engaging in higher education is an attainable goal. Students spend their days participating in planned activities, with coordinated efforts from departments all across campus, and stay busy from dawn until dusk. Throughout their experience they get to explore campus, eat in the cafeterias, and sleep in the residence halls, just like a college student.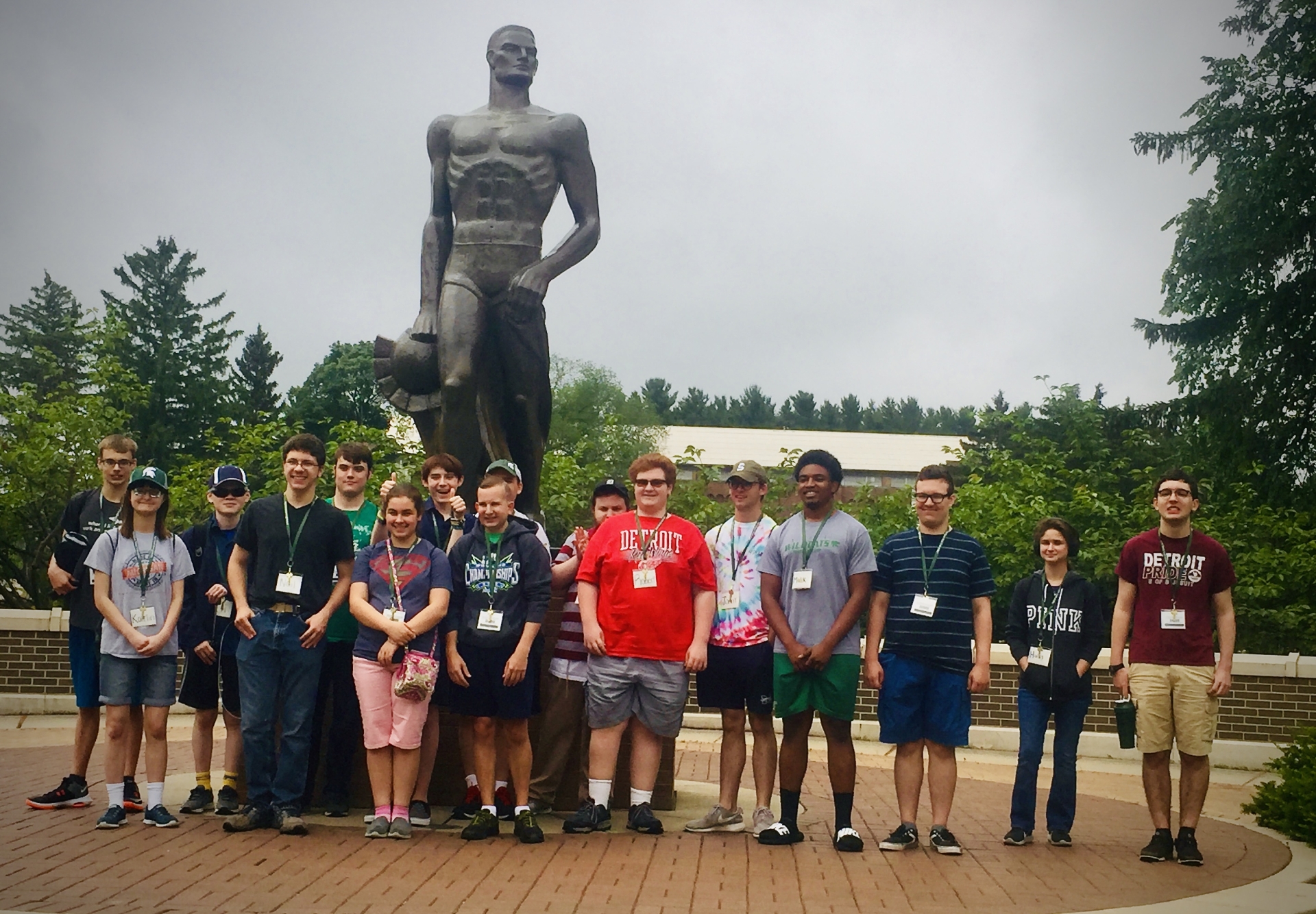 This year, Project Venture kicked off with mock college classes, to demonstrate to the students how college can be a little different from high school and to give them an idea what to expect. Many of the students found this particularly eye opening, such as Neil D. who said, "I have learned [that] classes are not consistent from day to day and there can be breaks that range from 20 minutes to 3 hours." The mock classes were followed by a resource fair and a walking tour of campus, both of which served to familiarize the students with the rhythms of college life. After all that activity, Day 1 closed with a relaxing visit to Abrams Planetarium to learn about the solar system in a sensory-friendly presentation.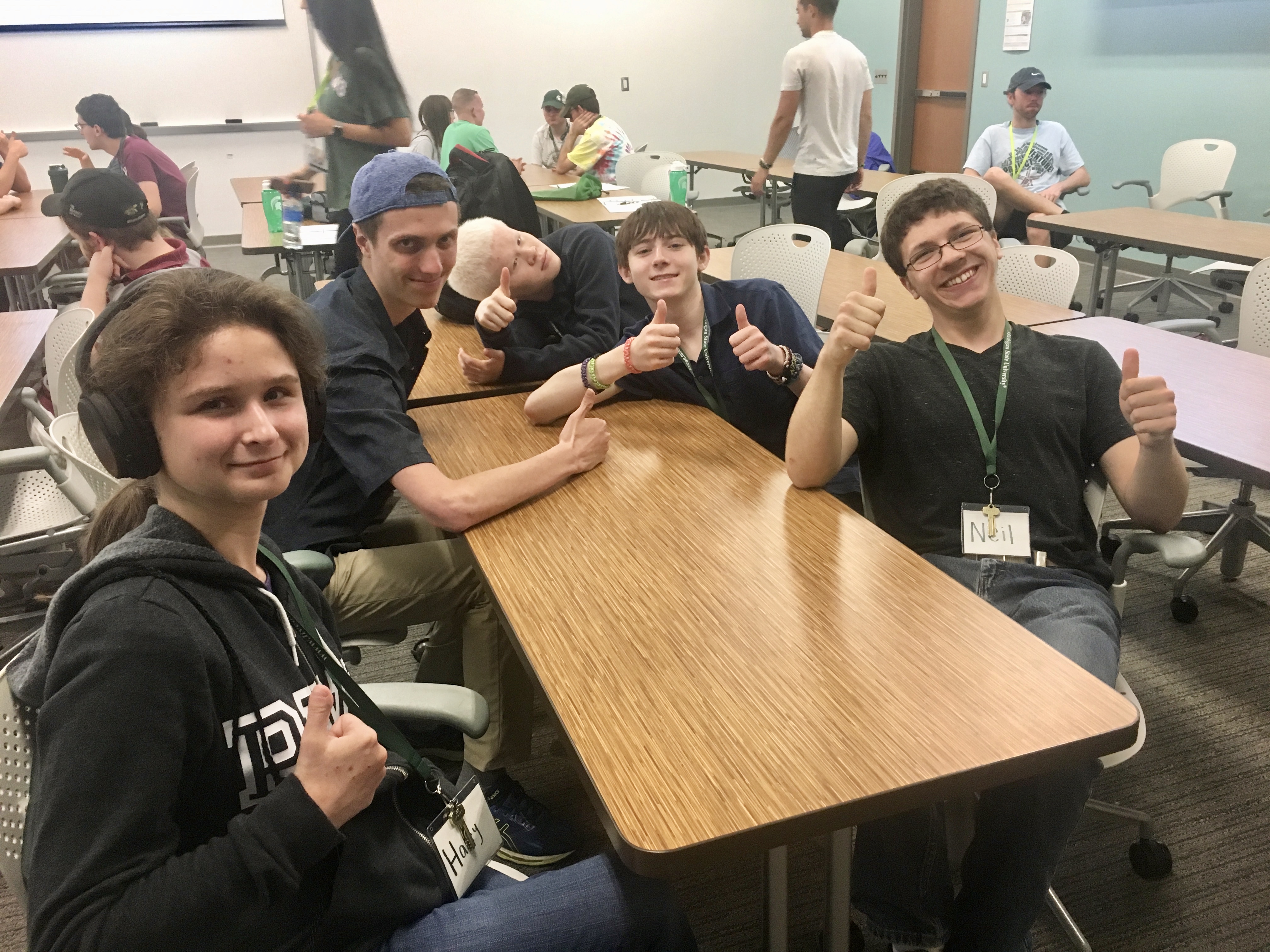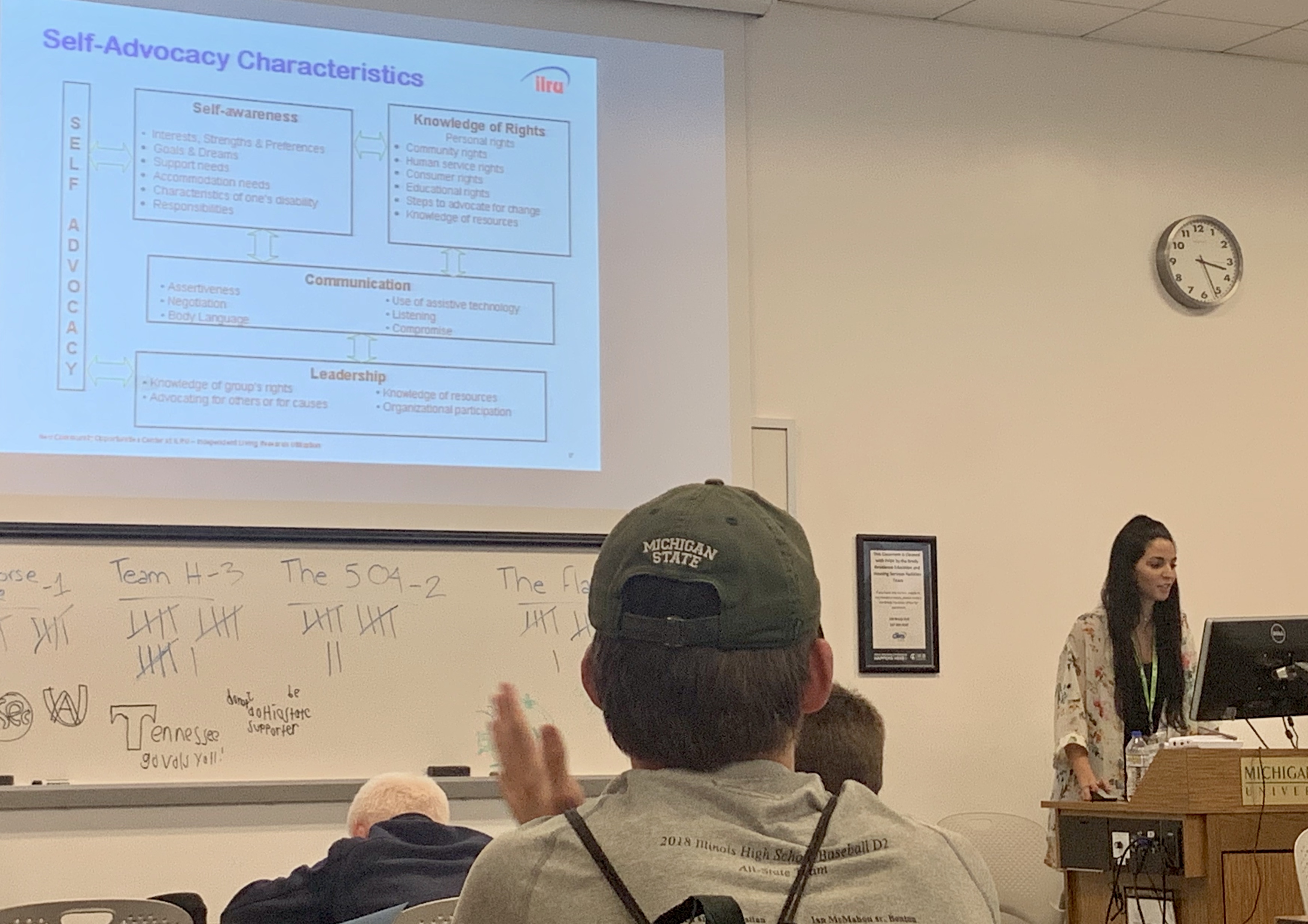 After a restful night in the dorms, Day 2 was divided between work and play. The students spent the day being introduced to assistive technology options, learning about study skills and the college admissions process, and working on a presentation project. After dinner, they headed over to the Cooley Law School Stadium in Lansing and enjoyed a lively Lugnuts baseball game, complete with an unexpected thunderstorm!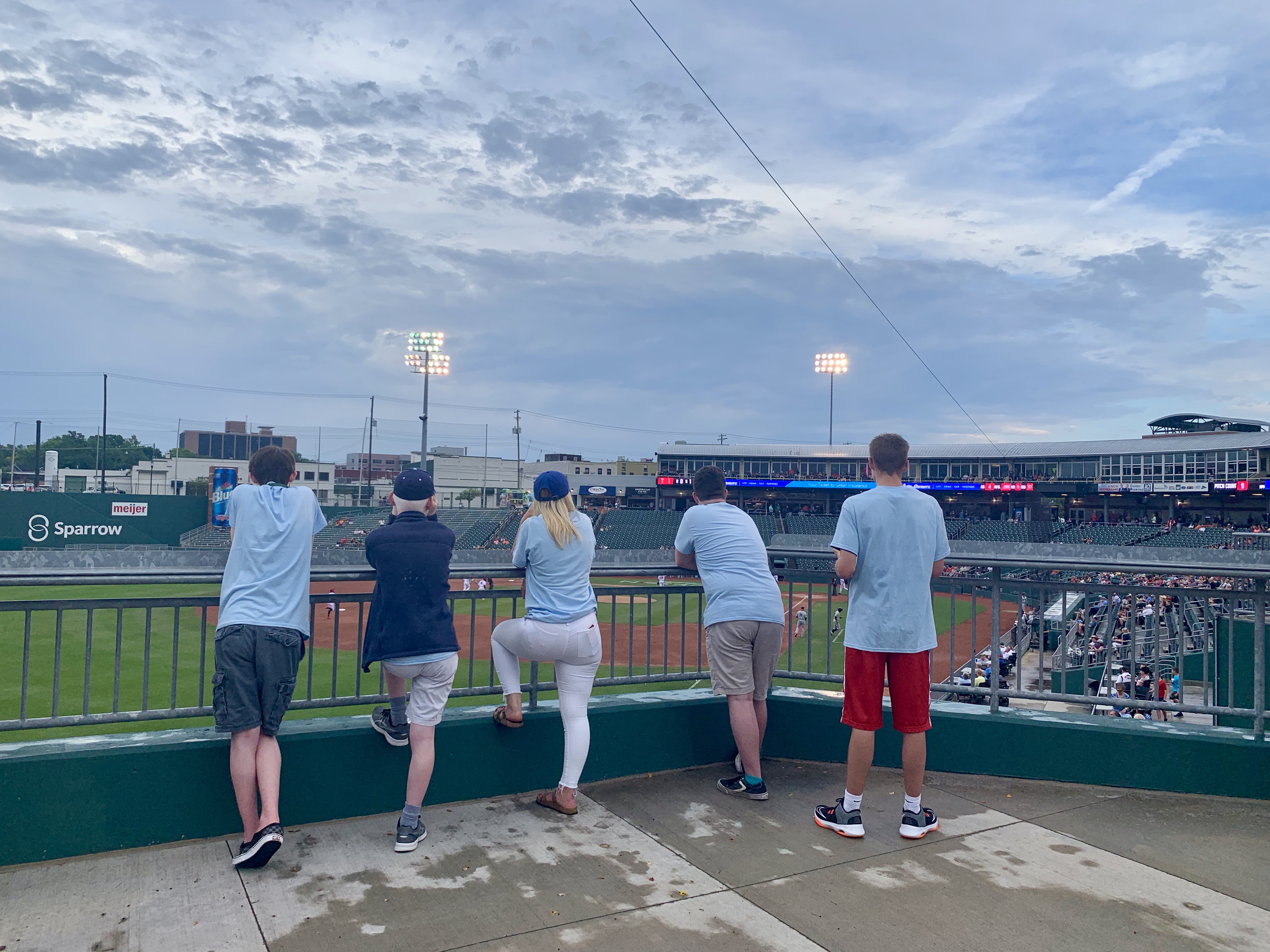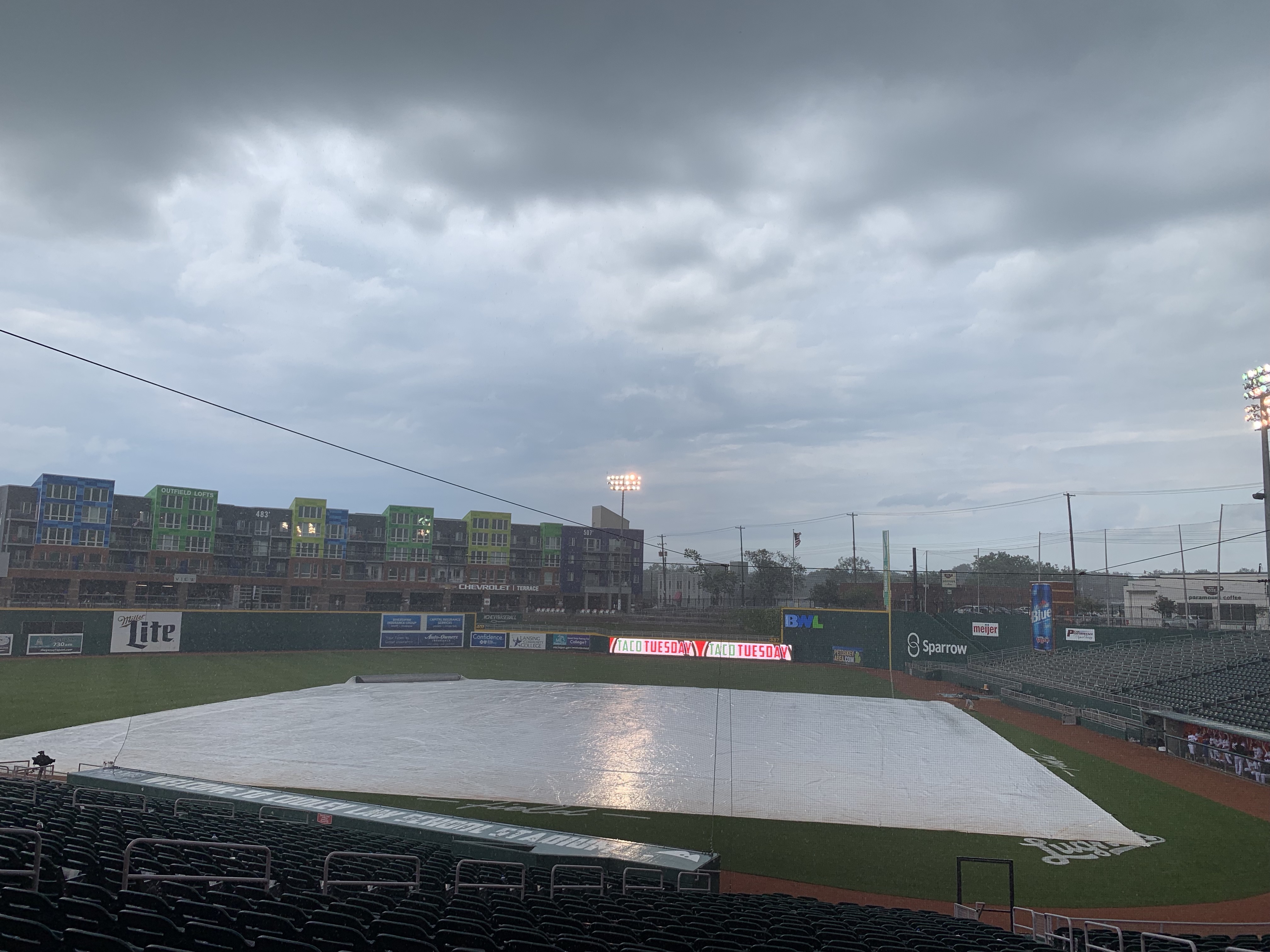 The final day of Project Venture began with a trip to the RCPD office in Bessey Hall where the students were given the chance to sit down with an Ability Access Specialist to conduct a mock "needs assessment," which is a one-on-one meeting during which accommodations are discussed and decided upon for college courses. Later, as the day drew to a close, the students were reunited with their families, and they each gave a presentation to the full group about what they had learned. Then came the time for saying goodbye and heading home.
Looking back on their experience, participants reported a fuller understanding of the expectations of college life, from getting up on time to eating healthy to studying for exams. Student Jonny L. summed it up: "[Project Venture is] a really good way to get to know kids with disabilities that may be similar to yours and it's a really good way to learn about MSU as a college and learn about advocating for oneself."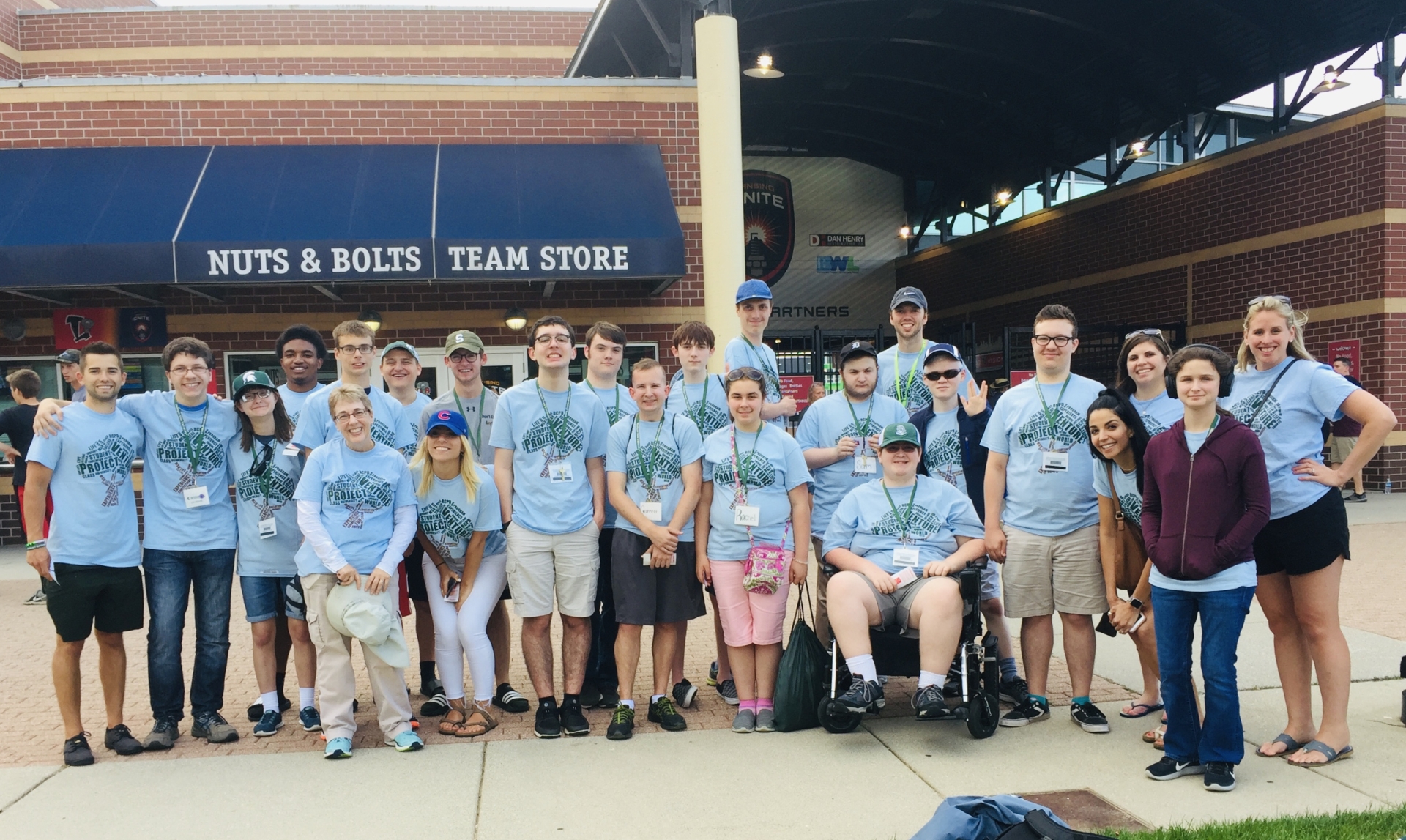 Project Venture is generously funded by the Wochholz Endowment, and additionally this year the program received a gift of special funding from proceeds collected during the Fasting 5K event in May, which you can read more about here.
If you or someone you know may be interested in taking part in a future Project Venture program, please check back around the New Year for an announcement regarding open applications!