Every year for one week in June, Big Tech titan Apple Inc. hosts the Worldwide Developers Conference (WWDC) showcasing new and innovative technologies for software developers of all skill levels. The event is a chance for attendees to gain early access to the future of iOS through diverse presentations delivered by Apple employees as well as hands-on experience with Apple engineers. One such engineer is Jordyn Castor, an MSU Alumna who began her career at Apple as an intern in 2015 shortly after receiving her undergraduate degree in Computer Science. Blind since birth, Jordyn's work as an Apple engineer focuses on using her extensive knowledge of computers to change the world for people with disabilities through accessibility design and quality.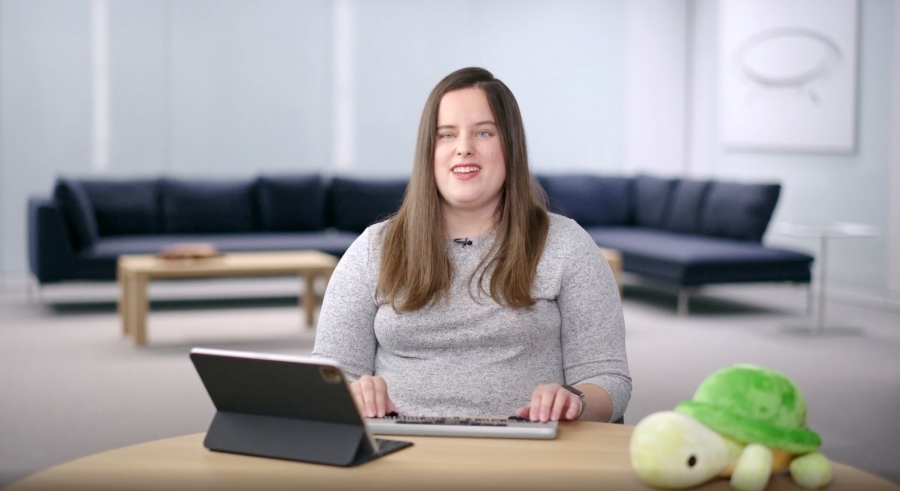 In 2020, the 31st annual WWDC was hosted virtually and Jordyn was featured in a presentation highlighting the importance of accessibility in app design. Utilizing Apple's Swift Playgrounds, an app which teaches developers how to code through interactive games, Jordyn demonstrated how assistive technology users can navigate the app's educational (and fully accessible) adventure platforms. Throughout her demonstration, Jordyn gave examples of her personal experiences with good and bad app accessibility and also showed developers how to use coding to make their apps more accessible. This emphasized not only the necessity of accessible apps for users enjoying the end result, but also the power of accessible coding education for developers creating the apps.

Jordyn's contributions to maximizing ability through accessibility innovations are remarkable and ongoing. We applaud her accomplishments and are excited to see what she does next!