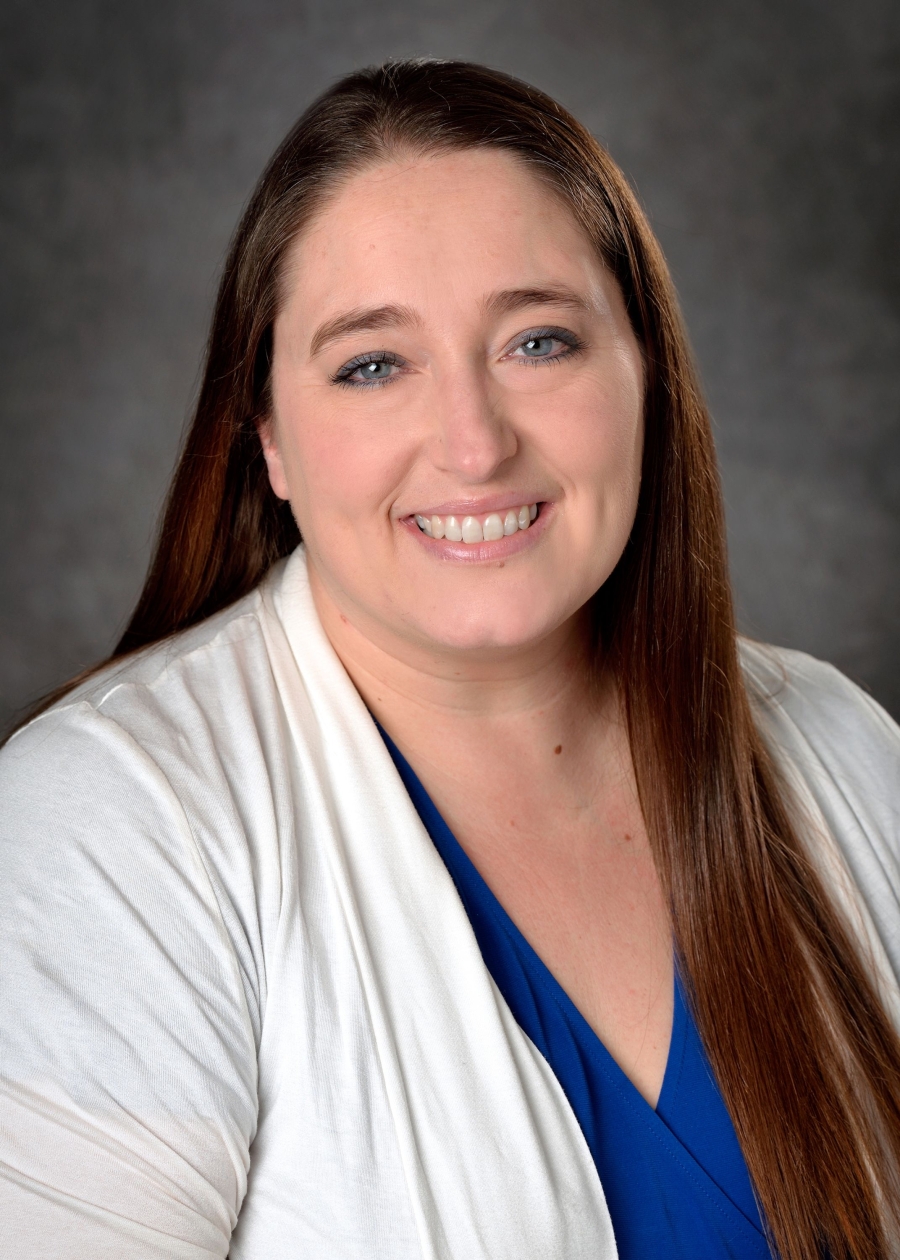 As a division that works closely with a wide range of individuals on the MSU campus, the RCPD works to ensure full educational participation for persons with disabilities. There is value in helping students, staff, and faculty identify areas of strength and opportunity so that Team RCPD can correctly accommodate and maximize potential. Towards that goal, the RCPD is proud to announce that Shelby Gombosi will be joining our team of Ability Access Specialists this summer, specializing in Psychiatric Disabilities.
Shelby has been working on MSU's campus for over 10 years. As a longtime support staff member, she has seen the many mental health struggles that students and staff alike have faced. From her work in the Office of Academic Student Affairs for the College of Natural Science to the Honors College Dean's Office, Shelby has been working toward a direct goal of helping MSU students succeed.
Originally interested in pursuing a degree in business for her post-secondary experience, the diagnosis of a loved one sparked a change in both her personal and professional goals. Awakened to the barriers of mental illness, Shelby desired to be a part of advocating for the growing population of individuals with psychiatric disabilities.
With an undergraduate degree in Psychology from Cornerstone University and recently received her M.A. in Rehabilitation Counseling in the Department of Counseling, Educational Psychology and Special Education from MSU's College of Education this past spring, her work and professional desires within the Spartan community became completely aligned.
Shelby's passion had not gone unnoticed. In May of 2019, she was acknowledged with the Ruth Jameyson "Above and Beyond" Award, one of the most prestigious honors recognizing the contributions, personal characteristics, and commitments exemplified by a support staff member at MSU.
"Winning the Ruth Jameyson Staff Award was an amazing experience," said Gombosi. "It feels good to know that my colleagues in the College of Natural Science recognize and appreciate my contributions. It was truly an honor to be nominated and win. I feel very blessed."
Through her practicum and internship experiences with the RCPD and MSU Counseling and Psychiatric Services, Shelby felt a deep connection with the students and staff she worked with. From her enlightening experiences with the RCPD BOND program and Bosco MRS Careers Collaborative, her eyes were widely opened to the needs of MSU students and the programs that are available to assist them. As an incoming Ability Access Specialist, she is eager to apply what she has learned and experienced to better tend to the concerns of students.
"I am extremely excited to join Team RCPD," said Gombosi. "I was very happy to be able to continue with my internship experience at RCPD and am looking forward to my adoption into the RCPD family being complete. I have felt incredibly welcomed already and am eager to begin working with this team and this population."
Learn more about Shelby's 2019 Ruth Jameyson Award: https://youtu.be/KIp8xTKAzFk