Shantele Wilkinson, front desk reception assistant for the Resource Center for Persons with Disabilities, was awarded the MSU Student Employee of the Year Award on April 12, 2022. Shantele has been a front desk student receptionist for the RCPD since September 2019 and has served as a pillar of support for anyone who has entered the office doors. Since her first day at RCPD, Shantele has been eager to learn and has demonstrated thoughtfulness and respectfulness when addressing the needs of RCPD guests. It was evident through her devotion and work ethic that Shantele was an employee that RCPD could rely on. Her dedication to RCPD was made even more apparent during the late spring of 2020, when the office was navigating the switch to remote operations due to the Covid-19 pandemic. Shantele stepped up during this time, ensuring that the phone lines were continuously covered so that RCPD students and employees could receive the best service possible. Assistant to the Director Beverly Stehlik notes, "Shantele's calm, kind demeanor calmed many students who were in distress during the pandemic." Shantele was instrumental in RCPD's success with catering to the needs of students and employees, even in a virtual setting.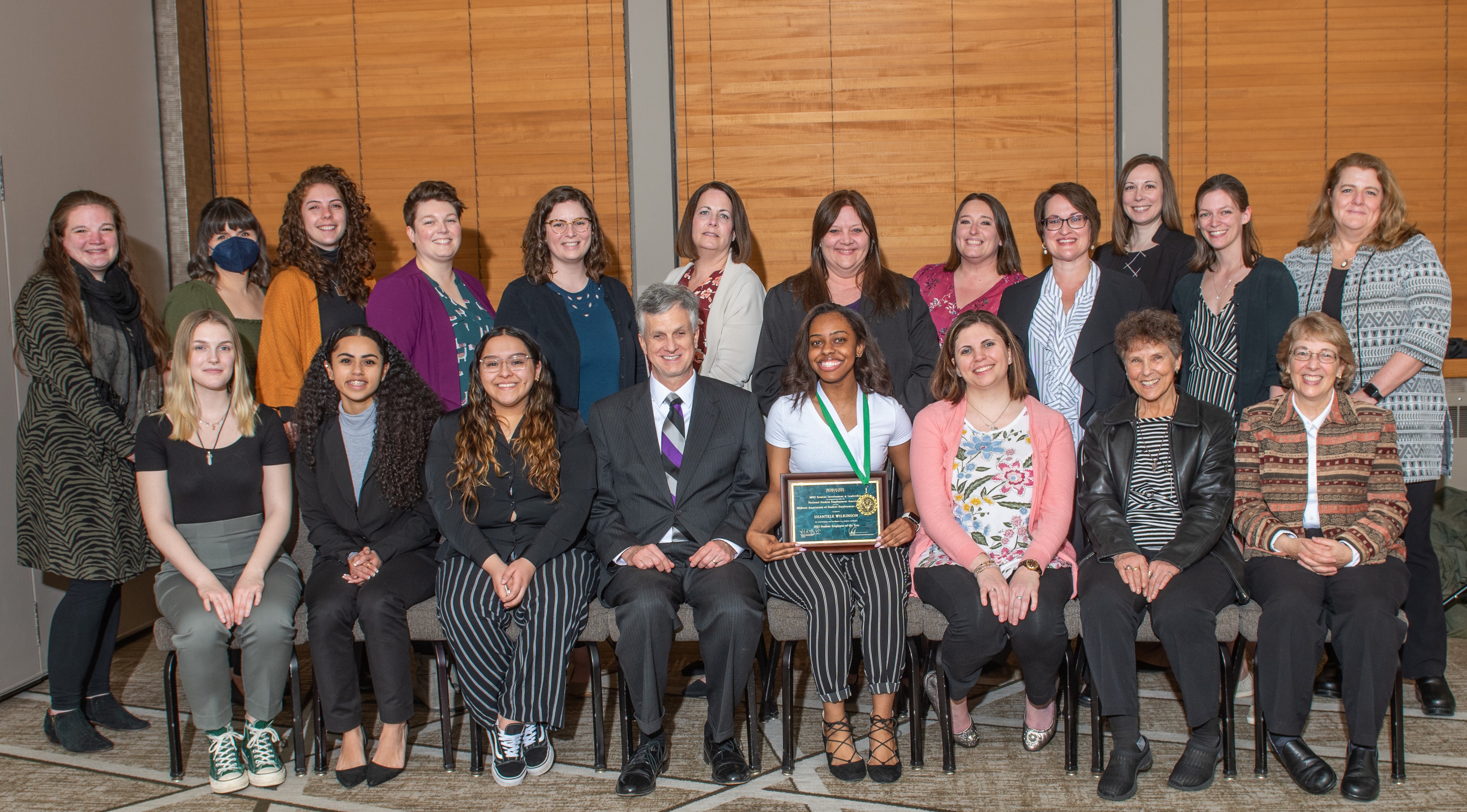 As we transitioned back to in-person work and education in the fall of 2020, Shantele's calm and kind approach put guests at ease during a time of heightened uncertainty. She handled every challenge thrown her way with grace and poise, whether it be a global pandemic or a change in supervisor staff. Shantele has excelled in her work with RCPD through her initiative, professionalism, kindness, and reliability. Rebecca Wetzel, current RCPD Operations Coordinator, reflects on Shantele's work by saying, "Shantele is an outstanding person and a natural leader, demonstrating an unwavering positive attitude and admirable work ethic."
Shantele will be graduating from MSU in May of 2022 with an undergraduate degree in Psychology and a minor in Cognitive Sciences. With her education at MSU, Shantele is aspiring to work with children with special needs as an occupational therapist. Thank you, Shantele, for all that you have done to support RCPD! We wish you the best of luck in your future and are confident that you will succeed wherever you go.