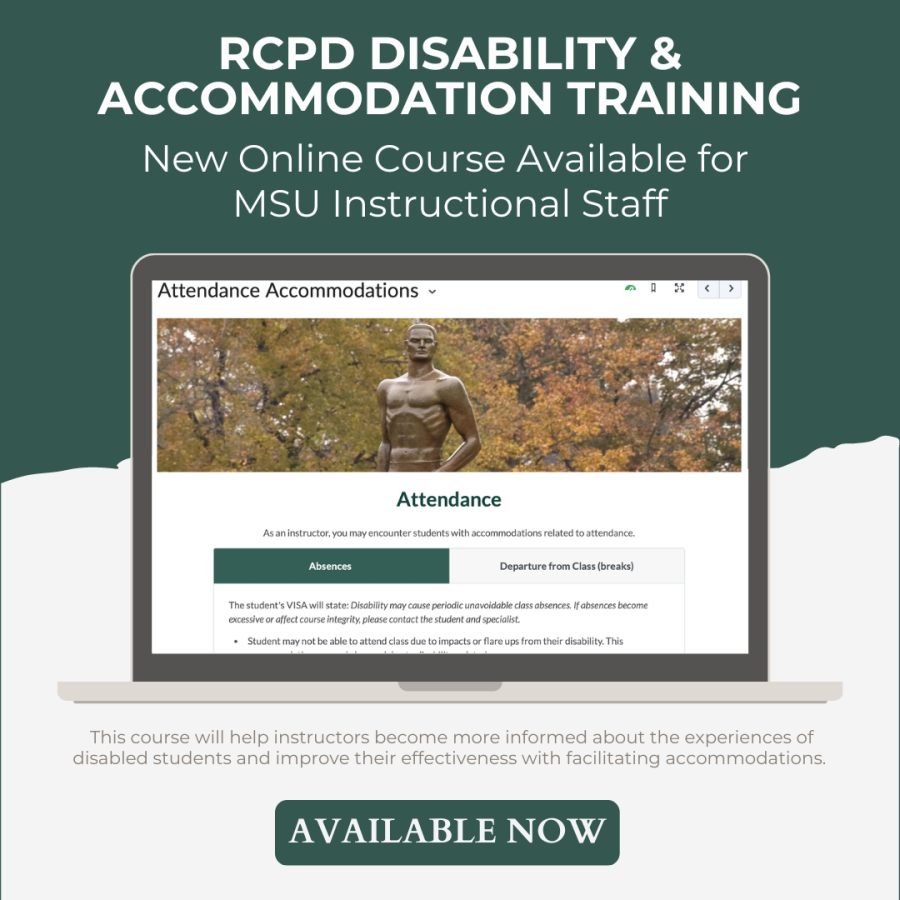 RCPD is proud to announce the creation of a self-enroll D2L course for MSU's instructional staff, "RCPD Disability & Accommodation Training." The primary purpose of the course is to help instructors become more informed about the experiences of disabled students and improve their effectiveness with facilitating accommodations.
Using text, videos, and resources from various disability scholars and activists, the course covers three main areas:
Disability Education: A brief introduction into law, history, models, study, and language about disability in US culture today.
RCPD and Accommodation Implementation: An introduction to our office as well as information on common accommodations, including student and instructor responsibilities and resources.
Accessibility: Best practice suggestions for creating a learning environment that is accessible to all learners, regardless of disability status.
This project has been a collaboration with RCPD specialists Hannah Huey-Jones, Jessica Lutz, Colleen Floyd, RCPD Assistant Director of Assistive Technology Innovation Tyler Smeltekop, and Jay Loftus of the Center for Teaching and Learning Innovation. Additionally, the course has been reviewed by over 30 campus partners. The course is available now for all instructional staff and takes approximately one hour to complete.