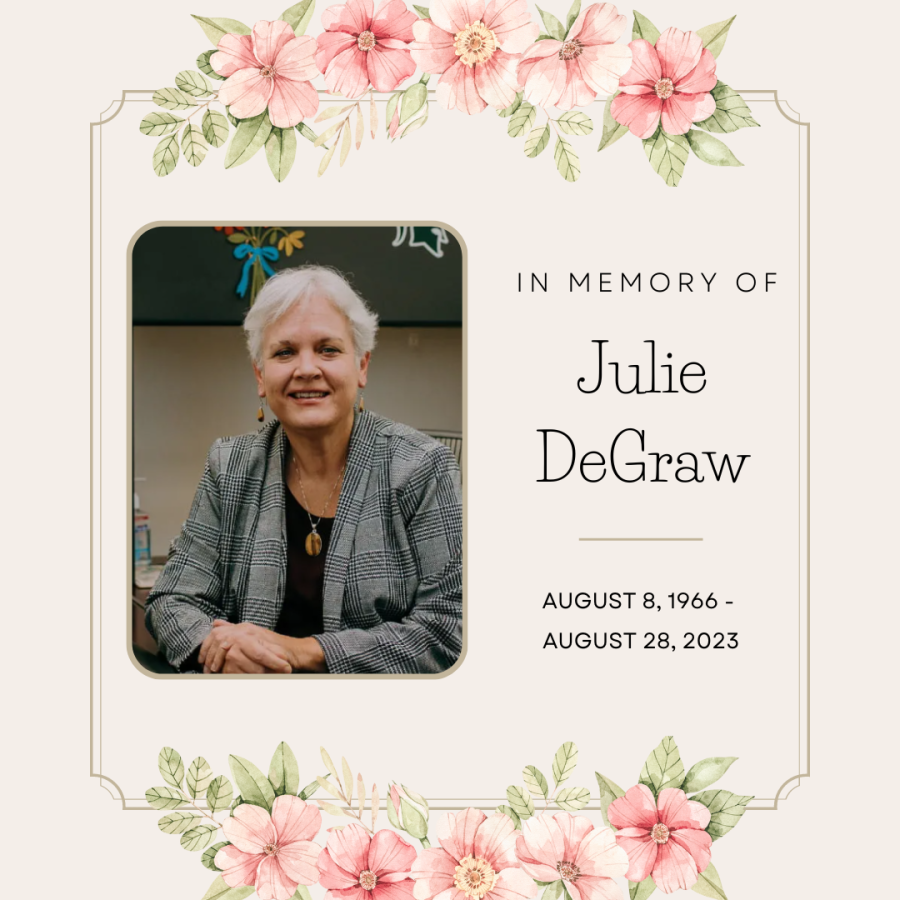 Julie DeGraw, a close partner of MSU RCPD, passed away on August 28, 2023. She worked as an Accommodation Specialist for the MSU Office of Employee Relations and while her office was in a different department, the work she did aligned with RCPD's mission—to maximize ability and opportunity for MSU employees. RCPD Director, Mike Hudson shared, "Consistent with RCPD values, she used the accommodation process to help employees across the campus deliver on their fullest ability, in turn enhancing inclusion."
Julie was dedicated to helping others achieve their fullest potential and "brought wisdom, partnership, and deep commitment to her work," said Mike Hudson. Julie and her dedication to creating a more inclusive campus through her work will be missed. Read her obituary here.
Experiencing a loss is never easy and we recognize that it can impact everyone differently. If you need someone to talk to visit, MSU Employee Assistance Program.