Mandy Zuckerman, Tower Guard alumna from the class of 2020-2021, will be receiving the Resource Center for Persons with Disabilities 2022 Student Leadership and Service Award for her contributions towards making Beaumont Tower more accessible.
Mandy was in the Tower Guard class of 2020-2021 and noticed that for an organization that represents accessibility and inclusivity, the space in which they meet, Beaumont Tower, is not accessible itself. Tower Guard is a second-year student organization that is dedicated to serving the RCPD through scribing exams, creating accessible textbooks, holding one-one-one tutoring, and much more to build an inclusive environment for all Spartans. Tower Guard members are the only students that hold keys to Beaumont Tower, and Executive Board members conduct meetings within the Tower in the Tower Guard office on the second floor. This iconic monument represents the legacy that Tower Guard, one of MSU's oldest organizations, takes pride in. Mandy stated, "It struck me that making the Tower accessible was something that needed to happen to make sure that everyone could experience the rich history that the Tower holds behind its doors." Mandy's idea of making Beaumont Tower accessible for all instantly took off, and she was able to develop a team of Tower Guard members who were dedicated to working on different aspects of the project. In the semester that the team worked together, they produced a thorough video tour of the Tower, which is published on YouTube for anyone to watch and/or listen to and enables those who are unable to ascend the Tower's narrow, winding stairs to experience the Tower for themselves. This video, created and narrated by Nick Kimball, gives viewers a deeper understanding of the Tower's history and significance at Michigan State University. The team also produced an 8-page description of Beaumont Tower. This description, written by Josie Smith, paints a picture of the Tower for someone who is visually impaired, highlighting everything from the area surrounding the outside of the Tower to the feel of the stone walls in the stairwell within.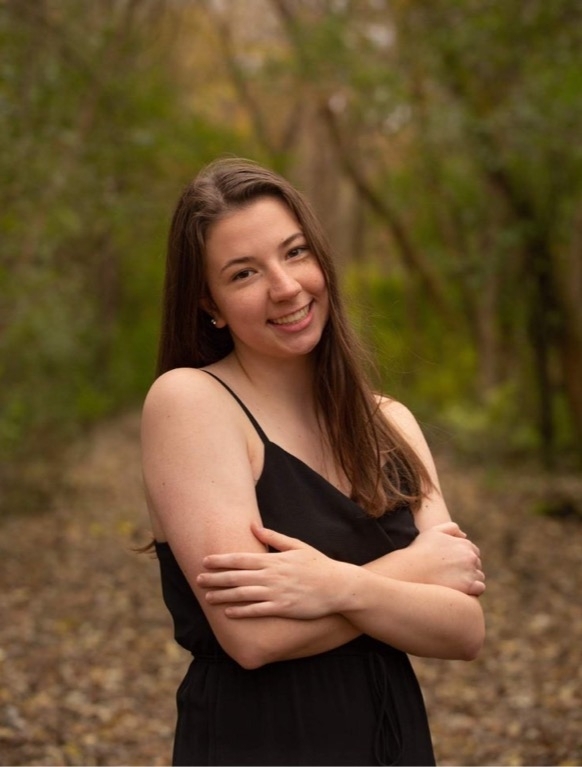 Liz Fuller, lead Tower Guard advisor, assisted Mandy in this groundbreaking project. She says, "I am so excited for this [past] year's Tower Guard group to be spearheading an initiative to make Beaumont Tower, a historic landmark and notoriously inaccessible building, accessible to all! These efforts will have lasting impacts not only for Tower Guard and RCPD students, but for past, present, and future alumni as well as all visitors to MSU's campus!"
The 2022 Student Leadership and Service Award will be presented to Mandy at the RCPD's 50th Annual Awards and Appreciation Reception on Friday, April 26th. This award recognizes student leadership within RCPD and the broader MSU community. These students uphold MSU core values of quality, inclusiveness, and connectivity as they prepare for lives of purpose. The award was created in honor of Jack Shingleton and Marge Chmielewski. Jack was a World War II veteran and served MSU in a variety of ways, including as Director of Placement, Assistant Director of Personnel, Acting Athletic Director, Interim Director of Alumni Relations, and MSU Trustee. His mentorship of each RCPD Director highlighted the importance of leadership and service in creating optimal organizational and professional success. Marge was the RCPD Director from 1994 to 1999 and served as a mentor to many throughout her time with RCPD.
Congratulations, Mandy, for receiving this notable award and thank you for all your work in maximizing ability and opportunity!
To view the video tour of Beaumont Tower, click this link! Beaumont Tower Video Tour