Leadership is about more than just supervising others; it is about growth and elevation. Here at the RCPD, leadership means developing potential while helping students with disabilities reach their full goals. With this responsibility comes the accountability of analyzing, designing, developing, and delivering programs for organizational success, all of which Liz Fuller, the new Leadership Development Specialist, has and will continue to accomplish.
Liz is an East Lansing native and an MSU Alumna, and since joining Team RCPD in 2015 as Operations Coordinator, she has strived to create a positive and welcoming Spartan community within the office. She is dedicated to the department's mission of empowering students. By coordinating volunteer and donor relations, overseeing the creation of accessible media such as braille and electronic text, and providing vital assistance to the students, employees, and visitors of MSU, Liz has continued to enhance experiences and opportunities here at the RCPD.
Liz shares: "I grew up around East Lansing, meaning that Michigan State has been in my blood since I was a child, so coming here for undergrad was something I always knew I would do. Many years later, having the opportunity to work on campus was a no-brainer. My professional journey didn't start with the RCPD, but I'm so thankful that it's where I ended up."
As one of RCPD's Gilbert Ability Access Specialists, Liz has shifted toward the advisement, preparation, and production efforts for Tower Guard, the sophomore honor organization that supports RCPD. With the Leadership Development Specialist position, her leadership will continue to align Tower Guard's mission of serving students with disabilities, to elevate student achievement and visibility.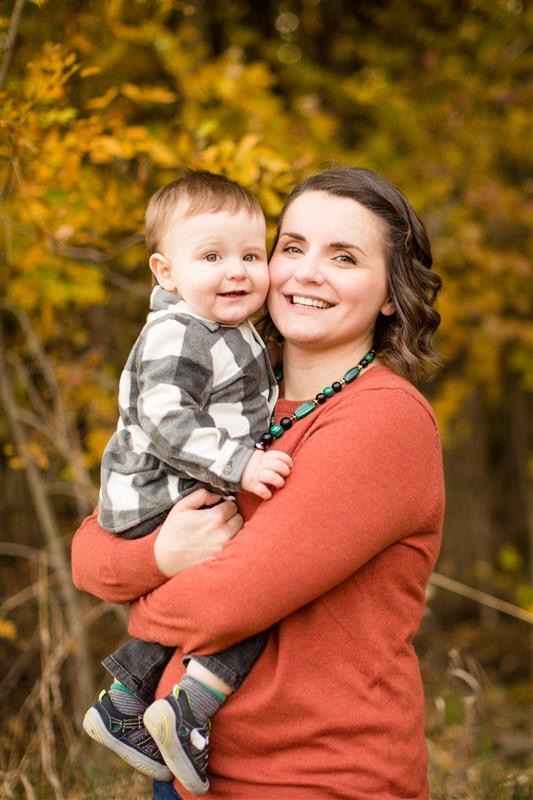 "My role as Leadership Development Specialist puts me in charge of accessible media production for the RCPD, which includes serving as liaison for Tower Guard," says Liz. "They work closely on many initiatives for our office, including accessible media production, and I oversee coordinating them. My job is to not only to lead them in assisting students with disabilities at MSU, but also to help each of them develop their own leadership skills through providing responsibilities and goals across the year."
Because of the skills she gained in her previous role with the RCPD and her talents in overseeing telecommunication and student employees, Liz was immediately prepared to take on this new opportunity. By honing her skills as a leader and mentor, she has since utilized her lessons in multitasking and management to align the talents of Tower Guard, driving innovations in access and integration of students with disabilities.
Understanding the passion and commitment held by Tower Guard members, Liz hopes to expand the partnership between RCPD and the organization, becoming a resource for producing accessible materials for the MSU community and beyond. As an advising and innovation leader, her goal will continue to be making a difference in the lives of people with disabilities.