Today is International Women's day, a day to recognize the fight against gender and sex based oppression that is deeply rooted in society. The day celebrates women, past and present, that have fought for their place in the world. For women with disabilities, not only have they had to fight against the patriarchy, but also against the oppression of those with disabilities. The history of the world is marked by all shapes and sizes of women, below are only some of those with disabilities.
Sojourner Truth was born in 1797 and lived until 1833. She was a Black abolitionist and women's rights activist who was born into slavery. Her fourth master promised her freedom after a year of owning her, but he retracted this agreement due to her injury that left her left hand disabled. After this she fled with her infant daughter, but tragically had to leave her other children behind. A few years later she found out her 5-year old son was being illegally sold in Alabama so she took it to court and won. She was one of the first Black women to take a white man to court and win. From then on she continued her life traveling around the country to speak about abolition and women's rights. A famed quote from a speech of hers Ain't I a Woman?, "I have heard much about the sexes being equal; I can carry as much as any man, and can eat as much too, if I can get it. I am as strong as any man that is now."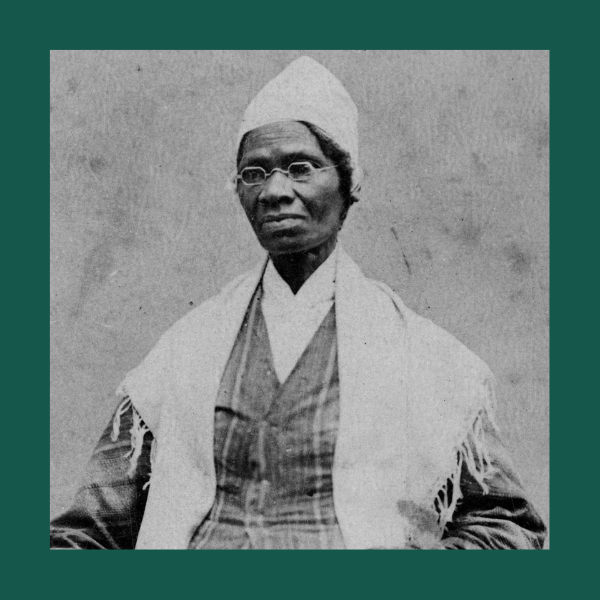 Harriet Tubman was born in 1822 and lived until 1913. After a traumatic head wound inflicted by a slave owner, Harriet Tubman lived with epilepsy, dizziness, and hypersomnia. She is famed for being an escaped slave who led hundreds of slaves to freedom via the Underground Railroad. After the emancipation of slaves she continued to fight for equal rights and justice for all. When asked if women should have the right to vote she said, "I suffered enough to believe it."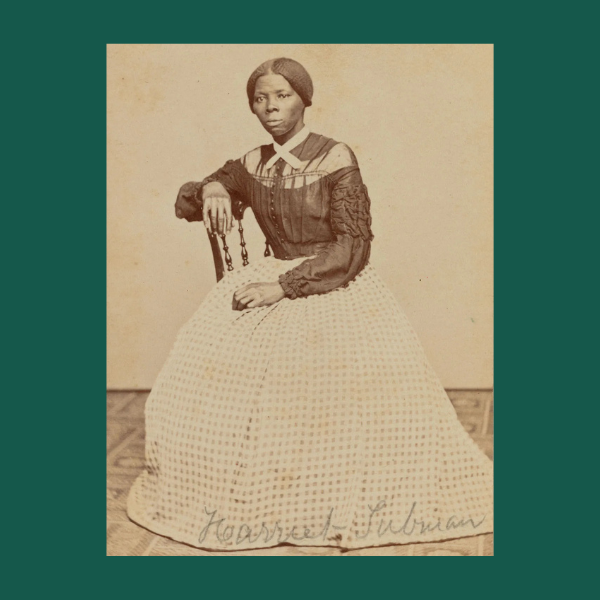 Laura Dewey Bridgeman was born in 1829 and lived until 1889. After contracting scarlet fever at 2 years old she became deaf and blind. She was the first American to gain a significant understanding of the English language, and her friend Anne Sullivan went on to become Helen Keller's teacher and aide. Bridgeman was taught language at the Perkins Institution for the Blind by Samuel Gridley Howe. Charles Dickens learned of her and wrote about her in his account called American Notes, which Helen Keller's mother read and it inspired her to seek a teacher for her daughter.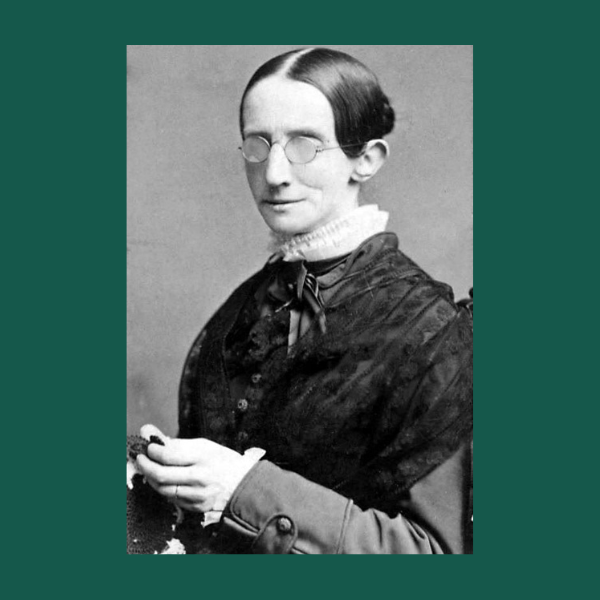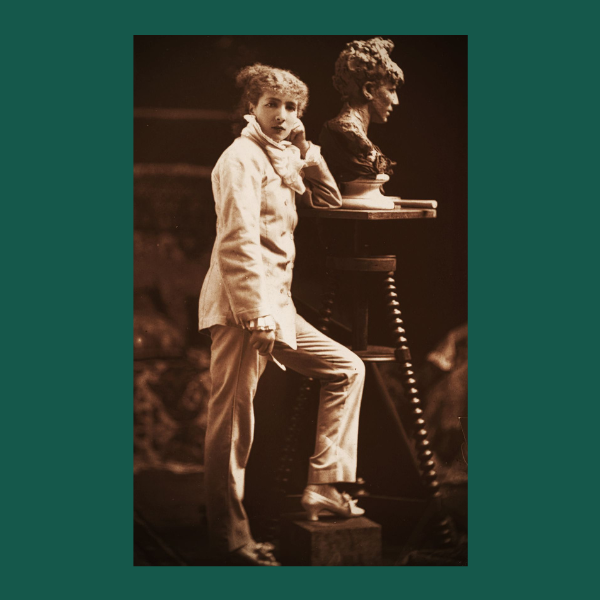 Sarah Bernhardt was born in 1844 and lived until 1923. After complications during a surgery her leg had to be amputated. However, she refused a metal leg and instead opted for a palanquin carried by two men. She was a famous French stage actress noted for performing both male and female roles. One of her most notable male appearances was as Hamlet in Paris and London in 1899. When she was 49, Bernhardt became the manager of the Théâtre de la Renaissance, and then later when she was 55 she relocated to the Théâtre des Nations and renamed it Théâtre Sarah Bernhardt.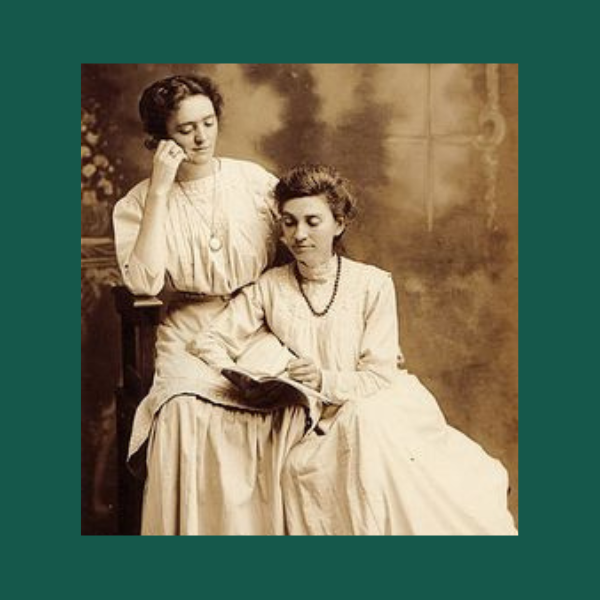 Edith Cooper was born in 1862 and lived until 1912. Along with her partner, Kathryn, they wrote many stories under the pseudonym Michael Field. Choosing the male persona protected them from ruthless backlash and also made fame and success more forthcoming. Later in her life, Edith developed rheumatism, but their stories still lived on.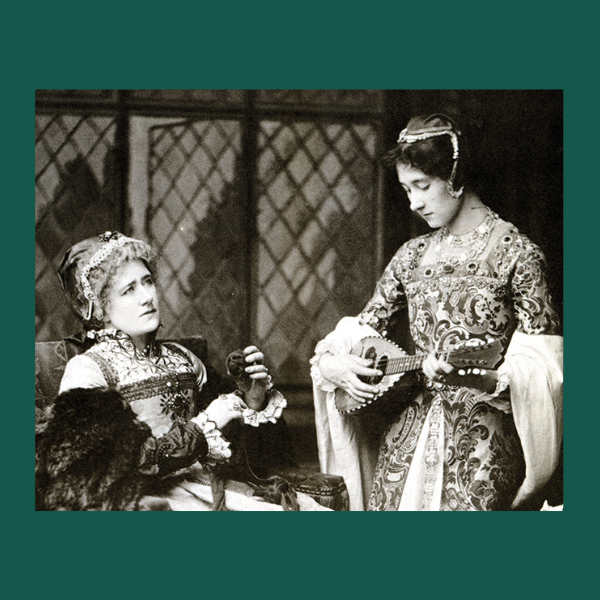 Edith Craig was born in 1863 and lived until 1947. She lived with arthritis, but that did not stop her. Edith was a well accomplished theater director, producer, actress, costume designer, and a suffragette. She strongly believed in women's right to vote and said she, "grew up quite firmly certain that no self-respecting woman could be [anything] other than a suffragist."
Eva Gore-Booth was born in 1870 and lived until 1926. She was born in Ireland and lived with many chronic health conditions while traveling North America with her father and documented their journeys through the lands. When she came back to Europe she went to Venice, Italy and had developed a respiratory illness as well. In Venice she met her partner Esther Roper, who was a suffragette, and together they became prominent suffragette leaders in North England. Her and her partner launched Urania, a sexual political journal that documented and enhance the first wave feminist movement, and aimed to eliminate to glorification of heterosexual marriage and the idea of gender distinctions all together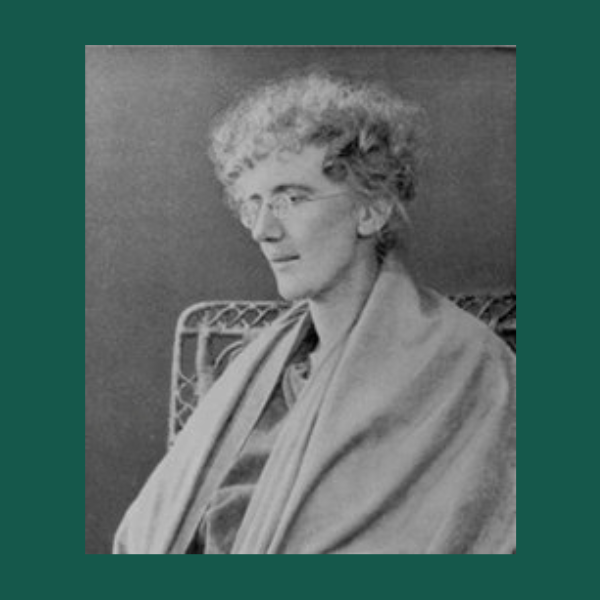 Adelaide Knight was born in 1871 and lived until 1950. She used crutches to walk for most of her life. Knight was a suffragette and equal rights campaigner in the United Kingdom. She became the secretary of the Canning Town branch of the Women's Social and Political Union (WSPU) in 1906 and was known there as the 'leader of working women'. During her fight for women's right to vote she was arrested and in prison for 6-weeks, where she wrote to her husband, "equal taxation demands equal representation, and I am determined to continue the fight for progress". She left the WSPU in 1907, but continued her fight with the Canning Town branch of the Adult Suffrage Society.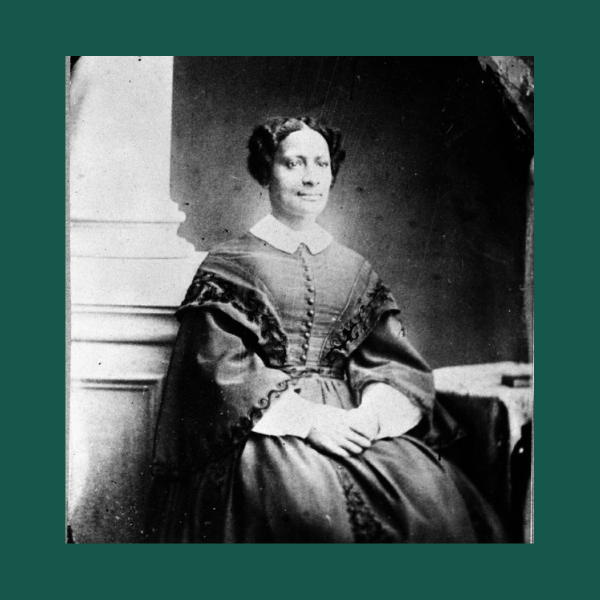 Ragnhild Kåta was born in 1873 and lived until 1947. She was both blind and deaf, but still received proper schooling. Her schooling was done by Elias Hofgaard at the Hamar Institute for the Deaf, she was first taught to pronounce letters, slowly combining those into syllables, and finally words. Ragnhild learned to understand people talking by touching their lips. She also could read braille, write, and even talk to others. Her passion was in embroidery, knitting, and weaving, in which she was very accomplished. Kåta's story inspired Helen Keller to learn how to speak.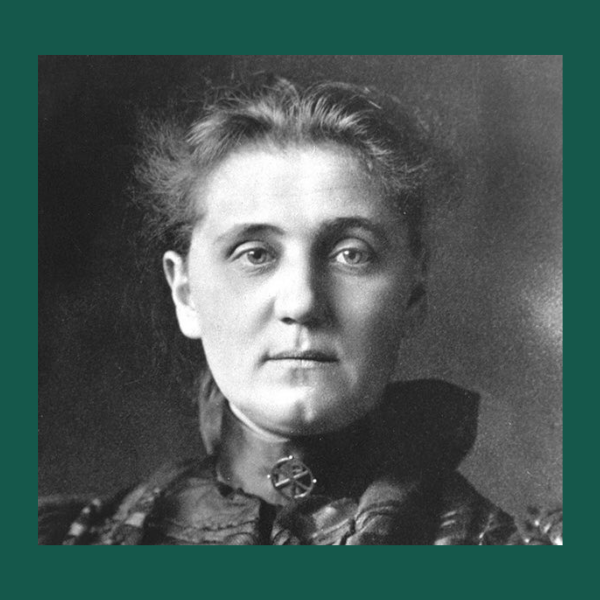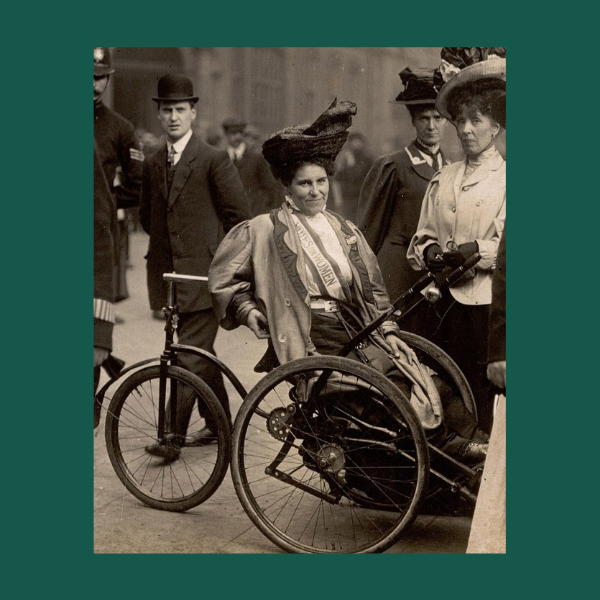 Rosa May Billinghurst was born in 1875 and lived until 1953. She was a childhood polio survivor whose legs were paralyzed because of the disease. In order to get around she wore iron legs, and either used crutches or a tricycle chair that she could control herself. Her legacy as a suffragette was unique because her activism focused on gaining voting rights for poor women.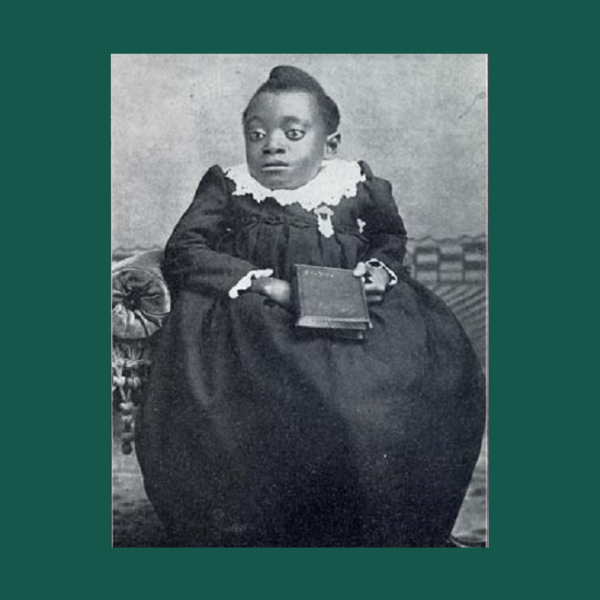 Eliza Suggs was born in 1876 and died in 1908. She was born with a disability called Osteogenesis Imperfecta aka Brittle Bones Disease and only grew to 33 inches. Her legacy is the fact that she was still able to receive proper schooling alongside her sisters. Eliza used a chair to get around the school and was carried up the stairs to classrooms by her sisters.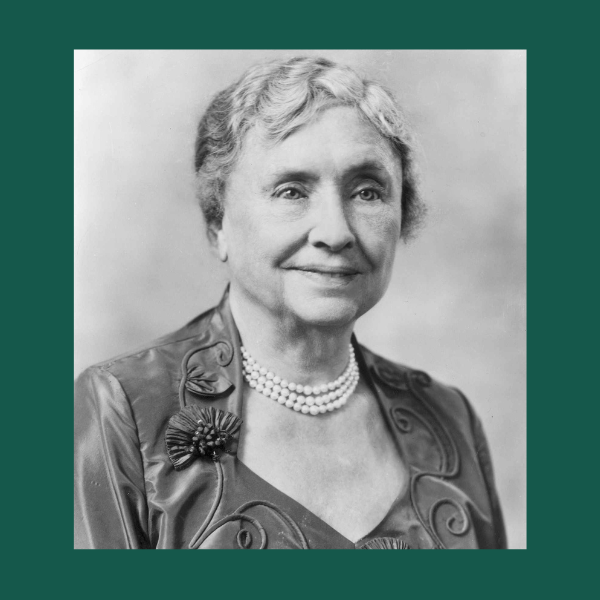 Helen Keller was born in 1880 and lived until 1968. When she was 19-months old she fell ill (speculated to be scarlet fever) and was left blind and deaf. At 6 years old she got a teacher, Anne Sullivan, from the Perkins Institution for the Blind in Boston. Keller learned how to distinguish objects by having the words spelled out on her palm, and learned to read sentences raised by cardboard. As mentioned before, she was inspired by Ragnhild Kåta to learn how to speak and began learning from Sarah Fuller from the Horace Mann School for the Deaf, she also learned how to write. Once she developed these skills, she began to write about blindness and post it in women's magazines, as well as authored books of her own. Her efforts to eliminate the taboo surrounding blindness greatly improved the treatment of the deaf and blind and many were removed from asylums.
Annette Kellerman was born in 1886 and lived until 1975. She was an Australian professional swimmer, film actress, writer, and business owner. While swimming, which she started to gain muscle, Annette wore corrective leg braces. This did not slow her down though, in 1902 Annette broke the existing records for the ladies' 100 yards and mile swimming champions, and went on to win more awards in 1907.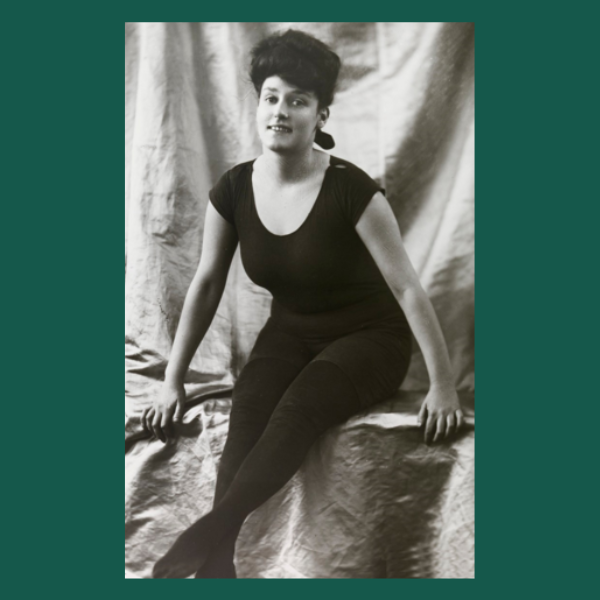 Dorothea Lange was born in 1895 and lived until 1975. She contracted polio at a young age and developed a lifelong limp from it. Her work with the Farm Security Administration humanized the consequences of the Great Depression with documentary photography. Her most famous piece is the Migrant Mother, which she shot in 1936. It was taken during a trip along the California Coast, depicting a mother and her two daughters huddled together with dirt in their fingernails and furrowed brows. The details communicate the weariness and affection between families during hardships. It was featured in the San Francisco News with an article titled, "What Does the 'New Deal' Mean to this Mother and Her Children?"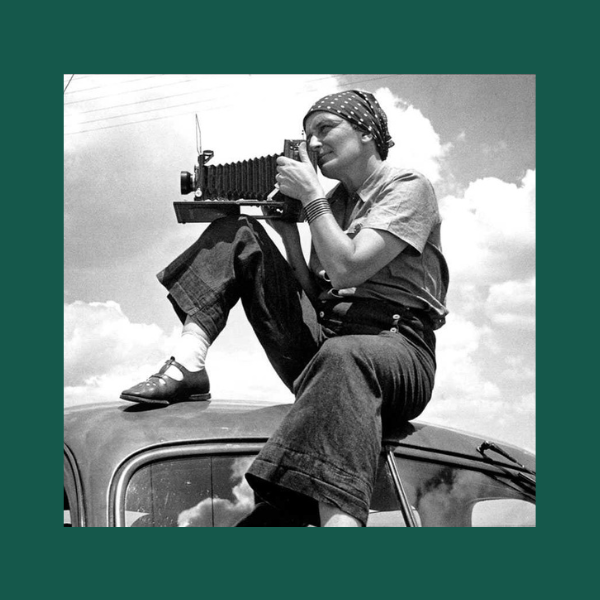 Noor Inayat Khan was born in 1914 and lived until 1944. She had permanently swollen fingers due to chilblains, which are small, itchy swelling on the skin. This did not limit her, instead it aided her endeavors as a British Espionage Agent during World War II because she had a distinctive, unique style of morse code.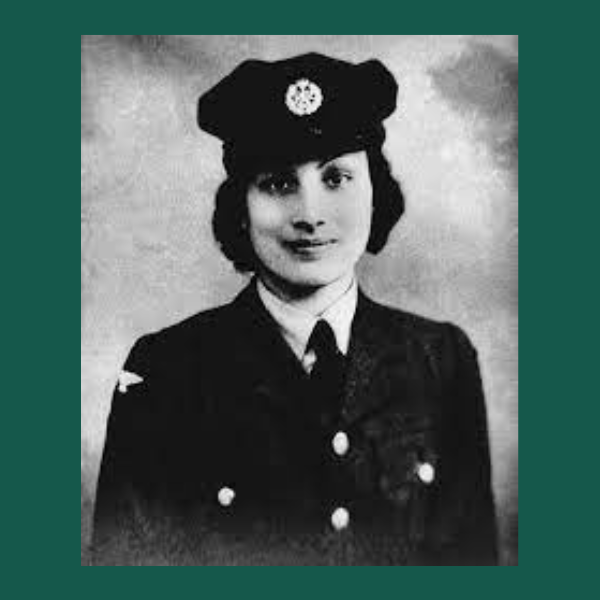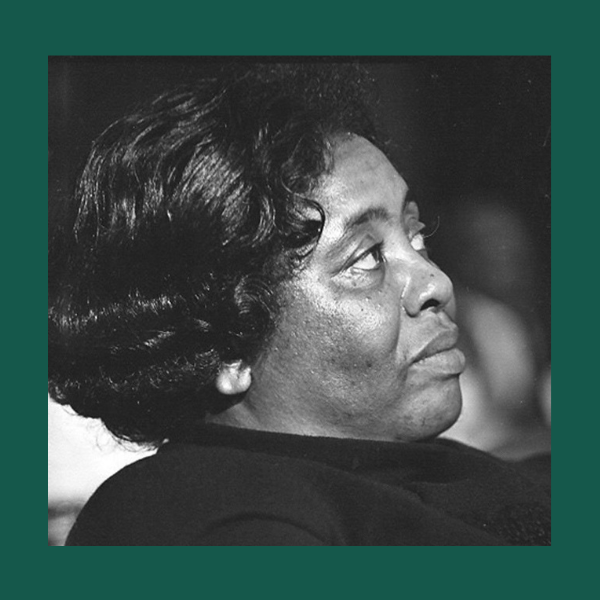 Fannie Lou Hamer was born in Mississippi in 1917 and lived until 1977. She had polio as a kid and would later get brutally beaten in jail that left her with physical disabilities. As well, due to her disability she was forcibly sterilized as so many other African American women with disabilities were. She did not let this stop her, Fannie Lou Hamer got involved with the Southern Christian Leadership Conference (SCLC), the Student Nonviolent Coordination Committee (SNCC), co-found the Mississippi Freedom Democratic Party (MFDP), helped organize the Freedom Summer of 1964 and 1971, and helped found the National Women's Political Caucus to fight for equality in civil rights.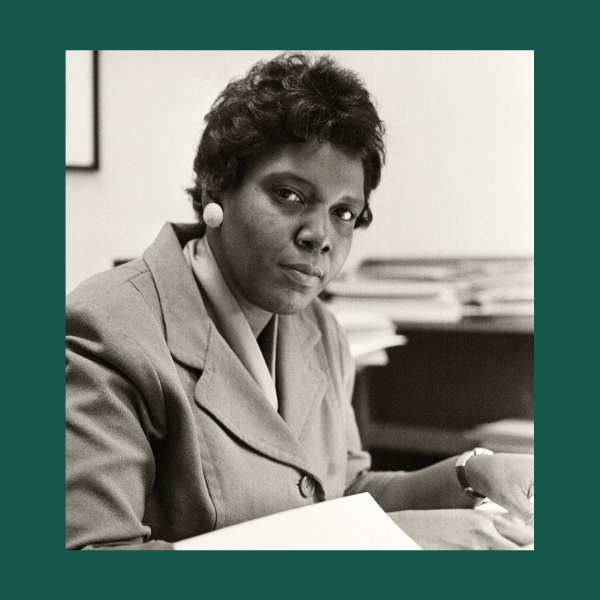 Barbara Jordan was born in 1936 in Houston, Texas and lived until 1996. Barbara Jordan was a woman of firsts. She was the first African-American woman to serve in the Texas Senate in 1967, first African-American woman to serve the Texas State Legislator, the first African-American from the South to serve in the United States Congress in 1971, the first black woman at a Democratic National Convention to give a keynote address. Jordan served on the House Judiciary committee for the Watergate hearings and was a strong public speaker. Her advancements to equality in the US is exemplified by her successful campaign to include Hispanics in the 1975 Voting Rights Acts. She believed everyone deserved protection under the Constitution. All the work she has done throughout her life was deeply influential to the United States. Barbara Jordan was awarded the Presidential Medal of Freedom in 1994 by Bill Clinton. In 1973, she was diagnosed with multiple sclerosis (MS) and was a chair user by the 90s. "If the society today allows wrongs to go unchallenged, the impression is created that those wrongs have the approval of the majority."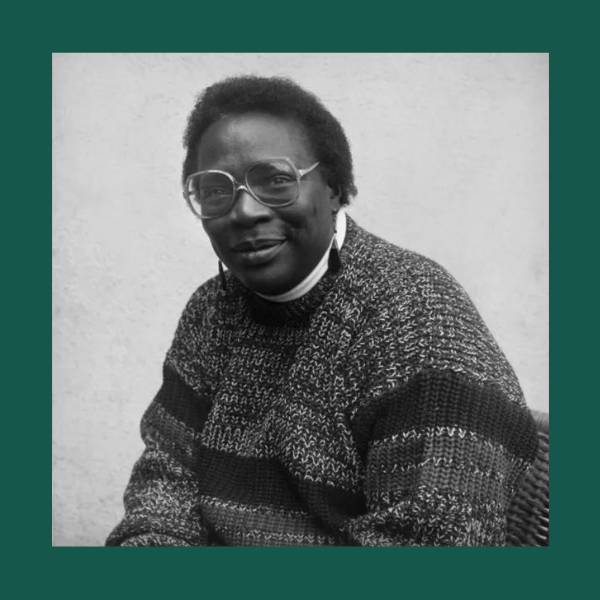 Pat Parker was born in 1944 and lived until 1989. She was an American poet, activist, and she was a lesbian. Parker moved to Los Angeles, California at 17 to pursue a college education. After college, she worked as the executive director of the Feminist Women's Health Centre and was involved in the Black Panther movement. Her most famous poem, which she wrote after her sister was killed by her husband, called Womanslaughter (1978). The title comes from the crime where the murderer of her sister was convicted of womanslaughter, not murder, and only served a one-year sentence in a work-release program. She passed of breast cancer.
Judi Chamberlain was born in 1944 and lived until 2012. She lived with depression and schizophrenia and was involuntarily committed to a psych ward in the 1960s. While institutionalized she was denied visitors and suffered much abuse from staff. Once she got out she became a leader in the Psychiatric Survivors Movement and fought against involuntary institutionalization for psychological disabilities.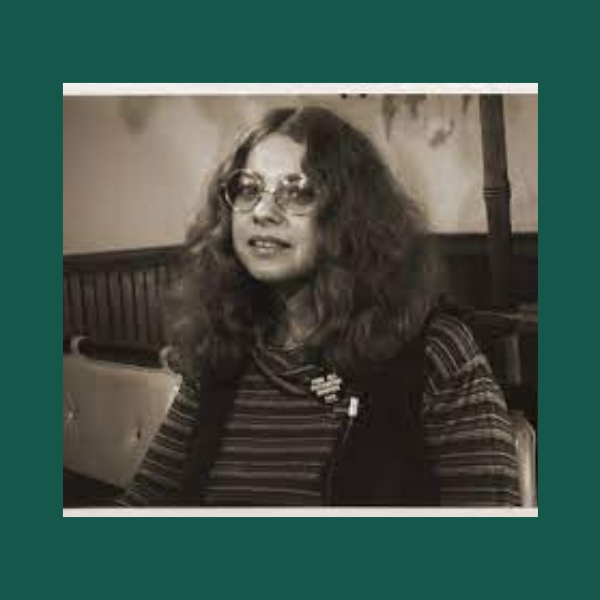 Marsha P. Johnson was born in 1945 and lived until 1992. She was a drag queen who also lived with both physical and psychiatric disabilities. Her disabilities were caused by the oppression towards black people and the LGBTQ community. As well she was regularly arrested and shot once, where she was subjected to non-consensual medical treatments. Johnson was a prominent figure during the Stonewall Uprising of 1969. She demanded that Trans people who were subjected to non-consensual psychiatric treatments be released from hospitals. "I may be crazy but that don't make me wrong" -Marsha P Johnson.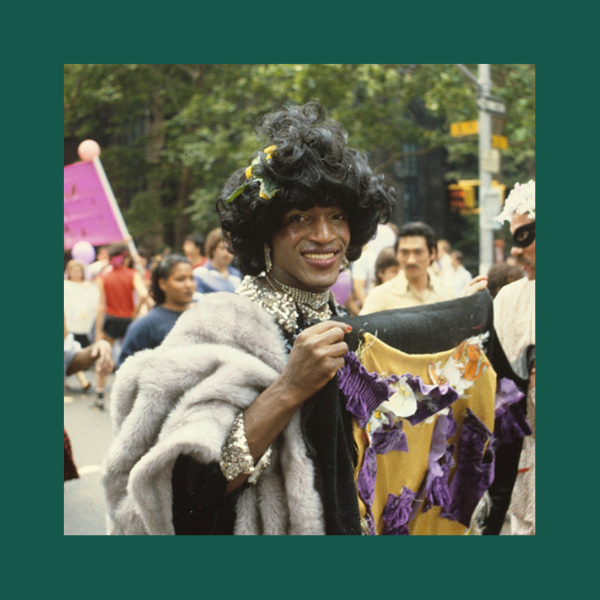 Wilma Mankiller was born in 1945 and lived until 2010. She lived with a rare form of muscular dystrophy. Wilma was a Cherokee woman who worked for the Cherokee Nation and soon after became the Deputy Chief. She was the first female principal chief and served 3 terms. Her efforts to revive the tribal Sequoyah High School and to found the Cherokee Nation Community Development Department resulted in a population increase of Cherokee Nation citizens from 55,000 to 196,000.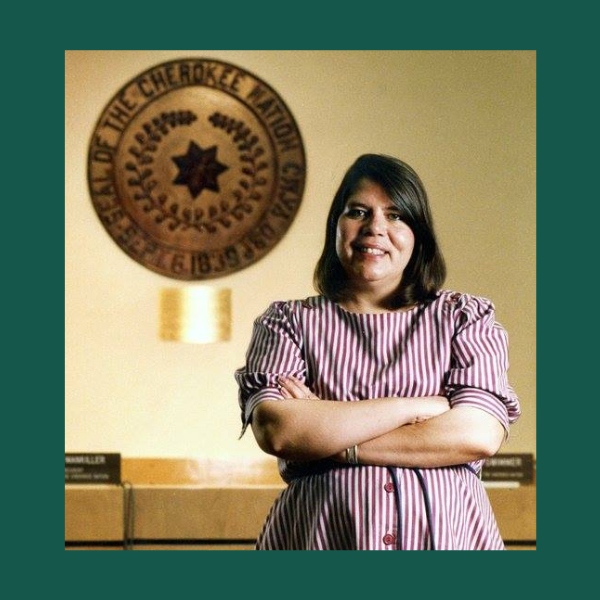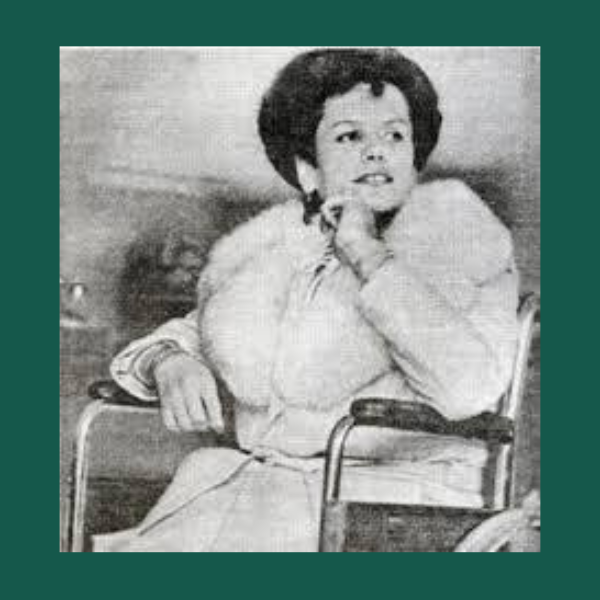 Bobbie Lea Bennet was born in 1947 and lived until 2019. She was transgender woman and a wheelchair user due to osteogenesis imperfecta. When going through the process of transitioning, Bennet was told to live for 4 years as a woman and then medicare would cover it under the disability benefits, but after the surgery her claims to insurance were denied. Bennet organized the public to back her frustrations as the interest in protecting rights for people with disabilities was increasing in 1978. She drove across the country and refused to leave the Baltimore office of the director of medicare until her surgery was covered. They sent her a check worth $4,600, but denied that it was for coverage of the surgery. After this, Bennet founded the St. Tammany Organization for the Handicapped and also hosted "Barbie's Talk Show", which she used to raise awareness about accessibility issues.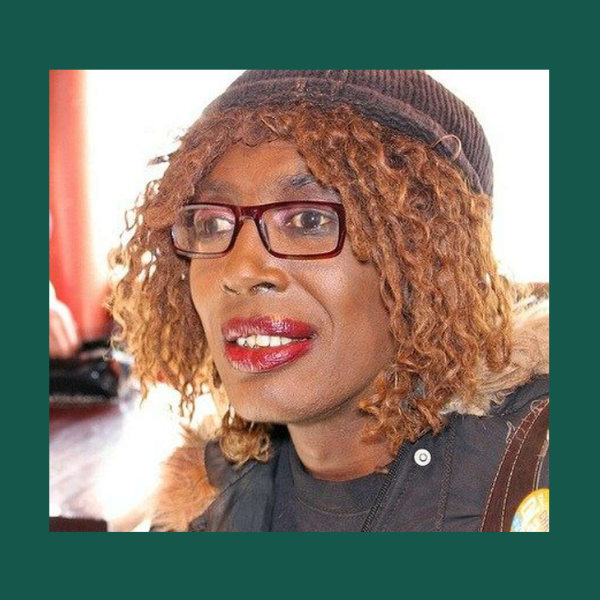 Jazzie Collins was born in 1958 in Memphis, Tennessee and moved to San Francisco in 1988 where she transitioned. She lived until 2013. Collins was an HIV-positive transgender woman. She was one of the original organizers for Queers for Economic Equality Now (QUEEN) and helped organize several protests against exclusionary laws in Employment Acts. She volunteered and was an organizer for Senior and Disability Action and was the vice chair of the LGBT Senior Disabled Housing Task Force. Jazzie Collins' work with disabilities was groundbreaking because it was some of the first to focus on safety and equality for seniors with disabilities.
MSU is intertwined with this intersecting history as well, with Judy Gentile, the founder of the RCPD!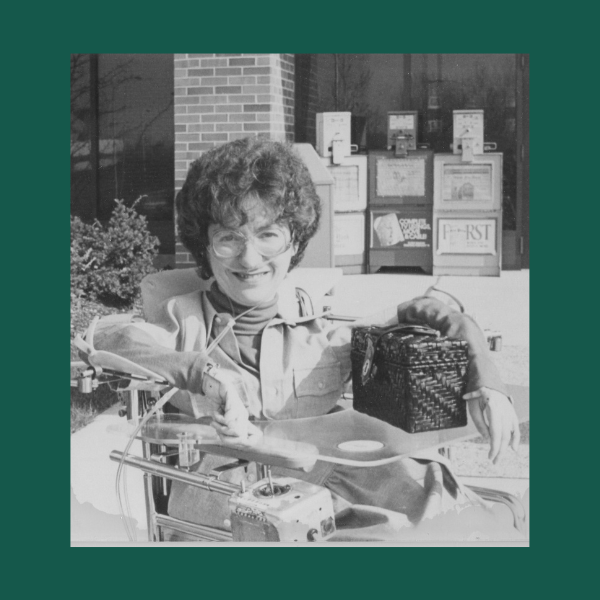 Judy Gentile was born in 1947 and lived until 1993. Judy was a chair user due to polio. She founded the MSU Resource Center for Persons with Disabilities in 1971. Judy was a dynamic leader and change agent with remarkable character, vision and leadership that transformed MSU. Judy K. Gentile (then Taylor) enrolled as the first known freshman wheelchair user at Michigan State University in 1965, choosing Fine Arts as a major because her first choice, Journalism, was housed in an inaccessible building. Judy fought for campus wide accessibility for all students with disabilities by organizing a student organization while recruiting handicapper friends to enroll and advocate change at MSU. She and colleagues began protesting architectural and other barriers that limited their choice of classes and precluded full participation in university opportunities. As the first Director of the Office of Programs for Handicapper Students (1972-1993), Judy led the unit to become a model of excellence in academic and student services.