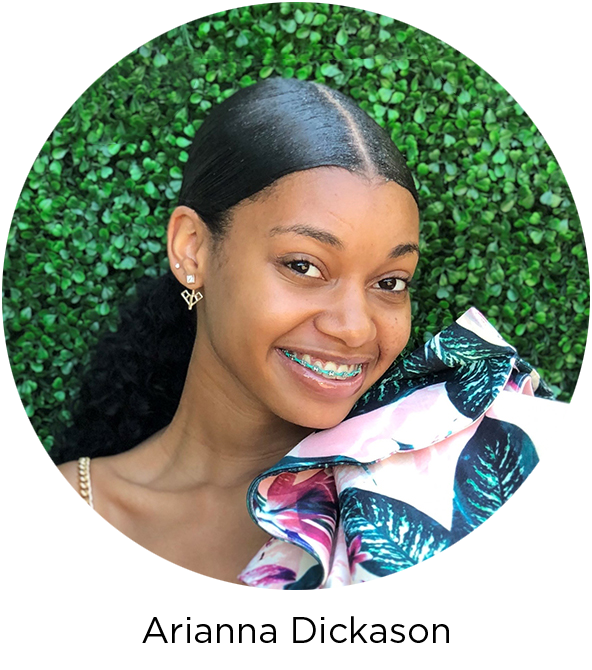 Arianna Dickason joined Team RCPD during her freshman year at MSU and remained with us in her role as front desk student receptionist for the rest of her undergraduate career. In May 2020 she graduates with a B.S. in Human Development & Family Studies and Human Biology, and as we say goodbye, we take a moment to acknowledge the years of service and the legacy of excellence she leaves behind.
The RCPD reception desk is the front line for interaction with all guests of the office, with the goal being to deliver outstanding customer service. When RCPD hires student workers, we look for people who are not only friendly and helpful, but who are patient problem solvers and quick learners. Arianna excelled in this, to the point where not only has she been relied upon to execute her own work to the highest standard, but we have also called upon her to train and shadow every front desk student employee who came after her. Shantele W., hired in Fall 2019, said of her early days with RCPD: "The first day I met Arianna I knew I was going to love working here – not only did she train me, she reassured me, and made me feel welcomed!" Arianna demonstrated leadership among her colleagues which resulted in a group of student employees who are careful, thoughtful, and engaged in their role at the front desk, and they will pass along what they learned from her to the next generation of front desk employees.
Arianna's contribution to the RCPD goes far beyond her original role of front desk reception. From assisting staff with signature programs, to volunteering for after-hours work events, to boldly offering to be featured in RCPD promotional photos and videos whenever necessary, Arianna has been a "go-to" student whenever we needed something done. Kindness and a helpful spirit come naturally to her, and her hard work has been accompanied by a contagious joy and vitality which made her a pleasure to work with.
We are sad to see her go, but excited for her to start the next chapter of her life pursuing a medical degree! RCPD Director Michael Hudson said of Arianna: "RCPD recognizes the importance of quality work experiences for building confidence, transferrable skills, and for applying academic learning. Arianna departs MSU having earned a reputation for noteworthy productivity. We honor her as one who upheld the highest standards of interpersonal and professional effectiveness for the betterment of our program and mission."
Arianna was nominated for the 2020 Student Employee of the Year Award, and was featured in the virtual reception held by the Department of Student Life at the end of April which honored her nomination. For her hard work, dedication, and commitment to maximizing ability for all individuals at MSU, Team RCPD would like to say: Congratulations, Arianna! We are so proud of you!