Welcome to RCPD's WOW!
We are so excited you joined us at the Resource Center for Persons with Disabilities (RCPD) and Michigan State University. On this page, you'll find numerous resources that will help you be a successful Spartan. Open each accordion menu item below to meet members of Team RCPD, watch videos, visit campus and community resources webpages, and download guides. There is much to learn, including how to access accommodations, support services, and opportunities.
Note: As of November 2020, students schedule academic advising appointments through the new Student Information System (not the Student Success Dashboard). RCPD appointments are still made through Microsoft Bookings. Find your specialist's Bookings link on our Team RCPD page
OFFICE INFORMATION
Learn general information about the RCPD office and our valued sponsor for this event, MSUFCU.
Sponsored by Michigan State University Federal Credit Union (MSUFCU)
RCPD's Welcome Orientation Workshop Resource page is sponsored by Michigan State University Federal Credit Union! We are so grateful for their support and collaboration. Learn more about how you can open an account at MSUFCU as well as other great resources and offers on their student accounts page.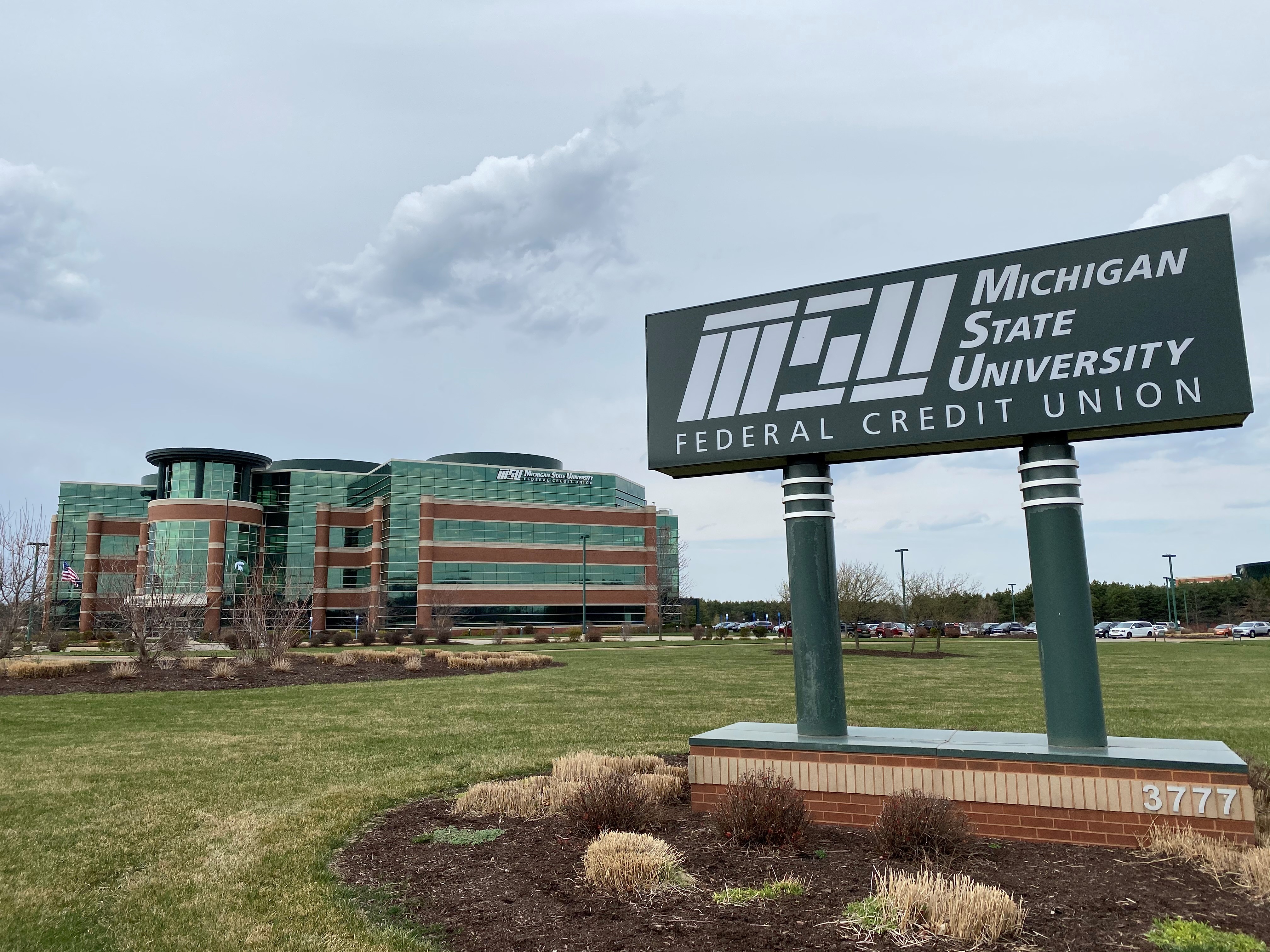 Resource Center for Persons with Disabilities (RCPD) General Office Information
Liz Fuller will tell you all about RCPD in this video! Learn about our location and parking information, office location within Bessey Hall, hours (Monday - Friday, 8am - 5pm), checking in for appointments, and Team RCPD. Explore RCPD's website to learn about our office, including commonly asked questions, recent news stories, resources for implementing accommodations, RCPD programming, and RCPD history. You can also log into MyProfile from the homepage. If questions or concerns arise, you can call the RCPD front desk 517-884-RCPD (7273) and we will be happy to help!
Please schedule virtual appointments with your RCPD specialist through their Microsoft Bookings links, found on the Team RCPD page. Specialists are available by phone and email and can meet via video chat on Microsoft Teams or Zoom. Watch our Coronavirus/COVID-19 Disability Resources page for continuous updates.
How to Schedule Appointments with Your RCPD Specialist
In this video, Leslie Johnson, RCPD Assistant Director for Assistive Technology, will guide you through how to schedule an appointment with your RCPD specialist. Each RCPD specialist has a Microsoft Bookings page for appointments, found on our Team RCPD page.
Building Opportunities for Networking and Discovery (BOND)
BOND offers structured opportunities for social and communication development for those diagnosed with Autism Spectrum Disorder. Learn more about the BOND Program.
Bosco MSU-MRS Careers Collaborative
This partnership enhances career readiness by connecting academics with practical experience, deliberative vocational rehabilitation approaches and employer partnership for internships and careers. Learn more about the Careers Collaborative.
Promoting Education & Emotional Resilience (PEER)
PEER seeks to empower students to learn about their mental health, develop positive coping skills, and successfully maneuver barriers they face in the academic environment. Learn more about the PEER Program.
Stern Tutoring and Alternative Techniques for Education (STATE)
STATE provides disability-specific instructional, tutorial, and peer mentoring components as well as strategies for academic success. Learn more about the STATE Program.
First Year Programming
RCPD runs two opportunities for first year students to start strong and feel supported during their first year at MSU: UGS 110 Freshman Seminar and the Freshman Peer Wellness Mentor Program. Learn more about RCPD's First Year Programming.
UTILIZING YOUR VISA
The Verified Individualized Services and Accommodations (VISA) document is the primary method of documentation that enables students to communicate their accommodations to faculty. Below you can learn more about some common accommodations and how they can be implemented.
Implementing Testing Accommodations
Alternative Formats (Accessing Electronic Textbooks)
Students who are eligible for electronic textbooks can learn more about RCPD's Accessible Textbook program, which provides assistance turning physical textbooks into an electronic format. Electronic textbooks can be used with Kurzweil 3000, a text-to-speech software that is free for MSU students!
Proactive Communication with Faculty and the RCPD
When you get to MSU, communicating your needs with faculty and your RCPD specialist is hugely important! Darryl Steele, RCPD Ability Access Specialist, will tell you all about communication in this video. Make sure to send your VISA to each of your instructors, meet with them during office hours, and have a discussion about how your accommodations will be implemented in each course. As successes or concerns arise, connect with your RCPD specialist!
During fall semester 2021, your instructors will be holding virtual and/or in person office hours. You must meet with them to discuss your VISA and your plan for implementing accommodations! Reviewing the syllabus and VISA with your instructors to create a plan for accommodation at the beginning of the semester helps ensure accommodations are smoothly implemented for your classes.
RCPD is here to support you while we are learning virtually! If you want to work on time management and organization in your online classes or have questions about implementing accommodations, be sure to schedule with your RCPD specialist through their Bookings link on the Team RCPD page.
Here are some additional tips:
Ensure you have a dedicated workspace in your residence.
Create a schedule for each day/week. Enter important dates from your syllabi, your lecture days/times, time to work on homework and projects, etc.
For self-paced/asynchronous classes, be sure to dedicate a specific weekly time to watch lectures (as if they were scheduled!).

Make sure your accommodations are still implemented! Some accommodations may be irrelevant right now, but there are others that can and should be implemented online. Meet with your professor and/or TA for each class to request your accommodations and make a plan for implementing them.

Stay in communication with your professors and TAs, RCPD specialist, and academic advisor. Instructors will be holding virtual office hours - be sure to pop in and introduce yourself! You can schedule with your RCPD specialist and academic advisor virtually as well.
Finally, connect with MSU virtual resources!
RESOURCES ACROSS CAMPUS
As a student at MSU, you can benefit from the vast amount of campus resources and involvement opportunities. RCPD is here to help you get connected! If you can't find what you're looking for on this page, you can always reach out to your RCPD Ability Access Specialist.
Watch RCPD Ability Access Specialist, Caleb Sandoval, explain transportation options for getting around MSU's campus. Download Caleb's guide for links to all the resources mentioned, and more!
CATA is a great way to move around campus and the greater Lansing/East Lansing area. However, due to the pandemic and other factors, some things are different this fall. Thanks to CATA's ongoing partnership with Michigan State University, all campus routes are FREE to ride! Learn more on their MSU Student Information page.
Financial Aid and Scholarships
Council of Students with Disabilities (CSD) and Staying Connected
Join Jennifer Montague, RCPD Ability Access Specialist, in learning about safety on MSU's campus. In this video, Jennifer speaks about many safety resources including: MSU Police, the MSU alert system, residence hall security, late-night travel (CATA Night Owl, StateWalk by Alpha Phi Omega at the MSU Libraries and the MSU Union, ASMSU SafeRide), MSU Center for Survivors, MSU Community Mental Health, MSU SafePlace (domestic violence shelter), and MSU Counseling and Psychiatric Services (CAPS).
Download Jennifer's presentation to access links and resources!
Join Kelsey Foote, RCPD Ability Access Specialist, in learning about the resources that MSU has to offer! MSU has numerous places to visit for academic and career assistance, taking care of your physical and mental health, and having FUN!
TECHNOLOGY
Assistive technology is a broad term that is used to describe innovative tools that can dramatically improve the lives of people with disabilities. Assistive technology is any device that can be used to enhance learning, living, or recreation for a person with a disability.
Assistive Listening Devices
In this video, RCPD CART Provider Shelly Martinez, explains CART services for students who are in need of live captioning for their courses. RCPD's CART providers - Shelly and Susie - work remotely to caption live course lectures. You must meet with your RCPD Ability Access Specialist and provide documentation to see if you qualify for this service.
Contact information:
Shelly Martinez, Marti742@msu.edu
517-884-1919 (office)
Susie Hoffmann, smh@msu.edu
517-884-1918 (office)