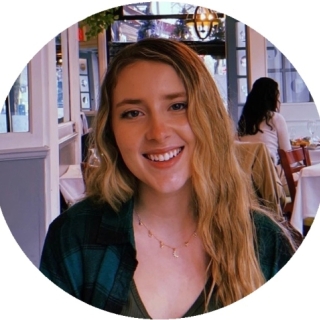 E-Texting Manager
Zoe Dunnum
Zoe is an undergraduate student from Rockford, Michigan. She is majoring in Psychology and minoring in Cognitive Science in addition to Women and Gender Studies. Following her graduation in May 2023, Zoe plans on attending graduate school to pursue a career in psychology research.
Fun Facts About Zoe:
What is your favorite quote?
"Not all those who wander are lost." -- Bilbo Baggins

Where is your favorite place in the world?
The Detroit Institute of the Arts and just about ever bookstore I walk into.

What is your favorite movie and why?
Fantastic Mr. Fox! No matter how many times I watch this movie, I do not love it any less than I did the first time I saw it.

What is the best piece of advice you've ever been given?
Know that your beauty lies in your imperfections.

Name a hidden talent, or one unknown fact about you.
I know the alphabet backwards! I developed this "talent" just so I would have something to say whenever asked for a fun fact about myself.