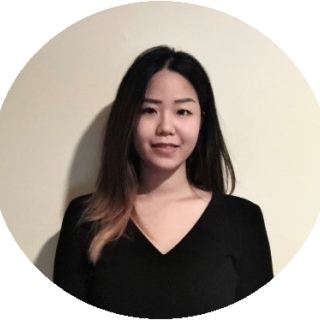 Practicum Student; BOND Program
Yusi Hu
Yusi is a graduate student in Rehabilitation Counseling program here at Michigan State University. She also earned her bachelor's degree in Psychology with minor in social work and human behavior from MSU in 2020. She will take the role as a practicum counselor at the BOND program under Resource Center for People with Disabilities department for the Fall 2022 semester.
Yusi is thrilled to join the RCPD team, she is passionate about helping students with ASD to navigate higher education and doing a successful transition to college. In the future, Yusi hopes to work with people with disabilities as a licensed rehabilitation counselor after graduation.
Fun Facts About Yusi Hu:
What is your favorite quote?




"When nothing seems to help, I go and look at a stonecutter hammering away at his rock, perhaps a hundred times without much as a crack showing in it. Yet at the hundred and first blow, it will split into two, and I know that it was not that last blow that did it, but all that had gone before." -Jacob A. Riis

What inspires you?




Everyone around me. I am more of a listener in a social environment, I listen to the people around me, accept their ideas and share mine with them. I enjoy the sharing like this and whenever they are challenging me and my thinking, I treat it as a learning process. I have to say they made me a better version of myself.

What is your favorite movie and why?




My favorite movie is The Sixth Sense (1999). Ultimately, The Sixth Sense has a universal theme around life and death, but ultimately the movie's is about accepting help and learning to trust another person. I think the Sixth Sense is a guide on how to turn darkness into light, pain into healing, and trauma into love.

What is the best piece of advice you've ever been given?




My two best advice pieces been given by my professors:
1. Show up.
2. If you say you'll do something, do it.