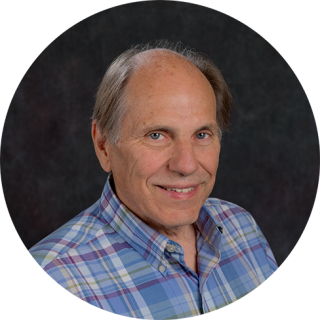 Assistive Technology Specialist Emeritus
Stephen Blosser 's phone number: (517) 884-1914
Stephen Blosser
Stephen Blosser has served as the Assistive Technology Specialist at the RCPD since 1998. MSU approaches assistive technology delivery as a team effort. Stephen works closely with MSU associates, assistive technology users, parents, aides, speech and language pathologists, physical therapists, occupational therapists, teachers, physicians and service providers. To facilitate assistive technology implementation, Stephen is involved in the initial evaluation, system design, construction, delivery, mounting, training and maintenance of technology systems for persons with disabilities.
Since 1996, Stephen has served the Michigan State University ATC (Accommodating Technology Committee) and currently leads as Chair. The ATC advises MSU on what technology to adopt in the service of students with disabilities.
As an engineer, Stephen strengthens the partnership between the MSU College of Engineering and the RCPD. He coordinates joint efforts between the two groups, such as assistive technology design projects for Engineering 100 and senior capstone level courses. Past projects include indoor GPS technology for campus navigation, adapted home appliances and accessible science lab equipment and experiment design.
Stephen expands his horizons by serving as a technology consultant and ambassador for Asian Aid. By coordinating his work with Asian Aid and MSU Engineering, Stephen led Engineering 100 students in developing interactive 3D anatomy models to assist students in India who are visually impaired.
Stephen has traveled to multiple locations within India and hopes to expand to Thailand and South America, where he will continue his work of educating local communities in better serving the needs of individuals with disabilities.