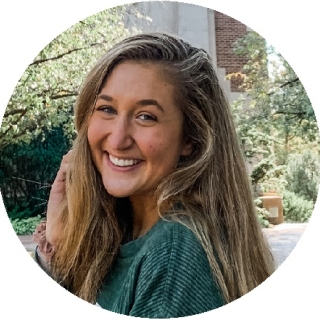 Public Relations Coordinator
Siri Nicol
Siri is an undergraduate student from Woodbury, Minnesota, who is majoring in Communication and minoring in Communicative Sciences and Disorders. Siri plans to graduate in May 2022 and will be pursuing a graduate education in Speech Pathology.
Fun Facts about Siri Nicol:
What is your favorite quote?
"No one can make you feel inferior without your consent." - Eleanor Roosevelt
Before working at MSU, what has been your most unusual or interesting job you had?
I worked at a senior living community as the Community Support Assistant. In this job, I engaged with residents through leading chair exercise, calling Bingo, working the front desk, planning activities, and much more.
What is your favorite book and why?
My favorite book is Still Alice, by Lisa Genova. I am normally a slow reader, but I finished this book in 2 days! This book gave me a deeper understanding of Alzheimer's disease and made me excited for my future as a speech pathologist.
What accomplishment are you the most proud of?
I am most proud of being inducted into the Tower Guard class of 2020-21. My time in Tower Guard as the Public Relations Chair has provided me with friendships that I still have to this day and a passion for disability advocacy.
Name a hidden talent or unknown fact about you.
I love to crochet and cross stitch!