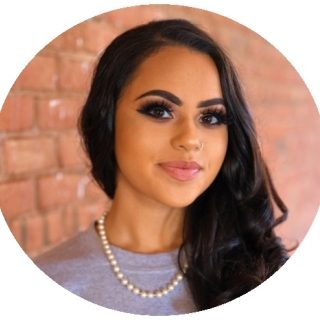 Ability Access Specialist: Psychiatric
Milan Monardes 's phone number: (517) 884-1911
Milan Monardes
Milan Monardes is a current master's student in MSU's Rehabilitation Counseling program undergoing her graduate assistantship as an Ability Access Specialist. Prior to beginning her studies in Michigan, she earned her Bachelor of Science in Psychology with a minor in Health Science from Towson University. In her free time, she enjoys working out, listening to music, and spoiling her cat Boo. Milan is thrilled to be a part of the RCPD team and continue her passion for supporting persons with disabilities to achieve greater opportunity and success.
Fun Facts About Milan Monardes:
What is your favorite quote?
"My mission in life is not merely to survive, but to thrive; and to do so with some passion, some compassion, some humor, and some style." - Maya Angelou
What inspires you?
Resilience. There will always be obstacles and challenges in life, but the strength of resiliency defies adversity and overcomes. I am inspired by others who have this powerful gift.
What are you passionate about?
Diversity, equity, and inclusion.
What is your favorite music and why?
I have a very wide range of music interests but one of my favorites is R&B/soul. It brings me so much serenity and comfort.
Name a hidden talent, or one unknown fact about you.
I have been vegetarian for almost 5 years. It was one of the best decisions I have ever made!