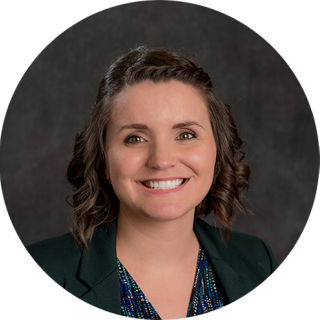 Leadership Development Specialist
Liz Fuller 's phone number: (517) 884-1916
Liz Fuller
Liz Fuller joined Team RCPD during the Fall Semester of 2015. A native to the East Lansing area, Liz has been a Spartan all her life and earned her Bachelor's degree in Studio Art from MSU in 2009. Liz strives to create a positive, welcoming environment for every guest of the RCPD, and to make use of creativity whenever possible. Being kind to others and being helpful are of utmost importance, and Liz is proud to be a part of RCPD's mission of empowering students to maximize ability and opportunity.
Fun Facts About Liz Fuller:
What inspires you?
People who pick themselves up after a fall, who keep trying, keep fighting. Humble courage inspires me.
Where is your favorite place in the world?
Home, always home. "Home" being, of course, wherever my family is.
What are you passionate about?
Art, writing, drawing, books, design. And horses.
Before working at MSU, what was the most unusual or interesting job you had?
I worked as a custom picture framer for a few years, helping clients design framing projects and even building frames and cutting mats.