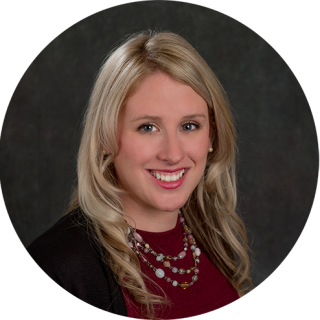 Assistant Director, Assistive Technology
Leslie Johnson 's phone number: (517) 884-1911
Leslie Johnson
Leslie Johnson joined the RCPD team as the Psychiatric Disabilities specialist in February 2016. Her primary responsibilities include helping students identify areas of strength and areas of opportunities to find the right accommodations to maximize their abilities and potential. Leslie strongly believes in the value and importance of a higher education degree, so she takes great pleasure in providing students with academic support, tips, and strategies to be successful and reach their educational goals. Leslie also supports employees and applicants with psychiatric disabilities, by advocating for them to receive employment accommodations.
Before Leslie joined RCPD, she was a Disability Service advisor at a university in Phoenix, AZ. In this role, she provided advisement, support, and accommodations for students with all types of disabilities. She also earned a Master of Business Administration degree, as well as a Master of Arts in Higher Education.
Leslie obtained her bachelor's degree from Michigan State University and now loves having the opportunity to give back and support MSU students and employees. During her time at MSU, Leslie was a rider on the MSU Equestrian Team and a member of the Zeta Tau Alpha sorority. Leslie is a huge MSU sports fan, and always enjoys watching and cheering for the Spartans.
In her spare time, Leslie keeps busy with her two young daughters, enjoys playing tennis, riding horses, and traveling to warm and tropical destinations.