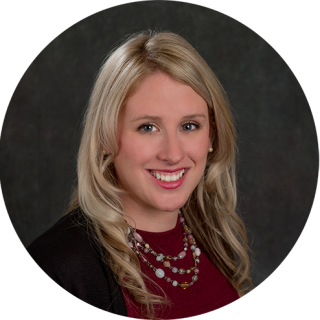 Assistant Director, Assistive Technology
Leslie Johnson 's phone number: (517) 884-1911
Leslie Johnson
Leslie Johnson is the Resource Center for Persons with Disabilities (RCPD) Assistant Director, leading the Assistive Technology Center at Michigan State University. She has been at RCPD since February 2016. In her role at RCPD, Leslie works with MSU students and staff with disabilities to assess their needs for technology, determine assistive technology solutions, provide assistive technology training and support, as well as staying on top of technology trends and bringing innovative technology to MSU. Leslie also serves on several committees at MSU that focus on advancing accessibility and growing awareness to make MSU accessible for all. Leslie believes technology is an important tool for all, but even more so for people with disabilities. Assistive Technology empowers people with disabilities and maximizes ability and opportunity for full inclusion in education, work, and overall life success.
Fun Facts About Leslie Johnson:
What inspires you?
I am inspired by learning new things, being creative, and looking for new ways to do things that can improve a process or task. Often times people are afraid of change and get stuck doing things the same way. If you can accept that change is good, even though it may seem hard at first, you have an opportunity to realize greater potential in the end.
Where is your favorite place in the world?
My favorite place is anywhere that is warm, sunny, and by a beach or pool!
What do you do in your free time?
I seem to have very little free time! My two daughters, Elizabeth (8) and Madeline (6) keep me very busy! But I have so much fun being busy and active with them, going on bike rides, playing at the park, or visiting new places!
What is the best piece of advice you've ever been given?
If it's meant to be it will happen. If something doesn't work out like you hope, it could simply mean that something better will come along soon! Never give up on what is important to you.