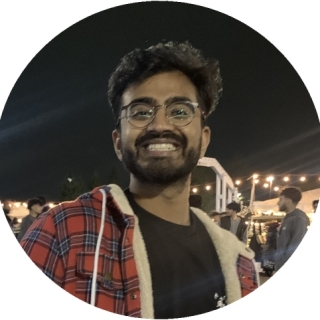 Accessible Media Manager
Krishna Gogineni
Krishna Gogineni is a senior at MSU dual majoring in Human Biology and Microbiology, with a minor in Arabic. He is planning on pursuing a career in Medicine.
Fun Facts about Krishna Gogineni:
What are you passionate about?
I have a passion for dance, and have participated in various national competitive dance teams and have been an Indian classical dancer in the Kuchipudi style for 7 years as well.
What is your favorite book and why?
When Breath becomes Air is my current favorite book. It was one of the first books I read outside of class in college, and I learned so much about the author as well as the struggle of a physician slowly becoming the patient.
Before working at MSU, what was the most unusual or interesting job you had?
I had the opportunity to work as an EMT the summer of my sophomore year, and this gave me a glimpse into the lives of people that not many others are able to see.
What is the best piece of advice you've ever been given?
You need to work hard for opportunities, as they will not just passively come to you.
What volunteer or passion projects do you do outside of work?
I have a little 10 gallon aquarium I started as a quarantine passion project. Currently, there are only a few small freshwater shrimp, but will get more fish soon!