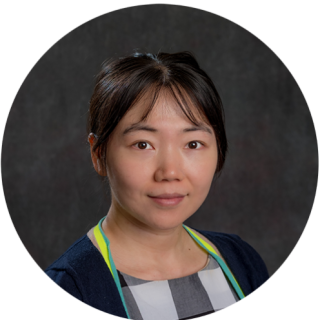 Ability Access Specialist: Psychiatric
Grace (Boyang) Tong 's phone number: (517) 884-1907
Grace (Boyang) Tong
Grace (Boyang) Tong joined team RCPD in the Fall of 2016. Her primary responsibilities include supporting students and employees with psychiatric disabilities to develop positive coping strategies and adaptive life skills. She also assists students and employees with disabilities needing academic and employment accommodations to identify their areas of strength and explore opportunities to maximize their abilities in the full participation of life activities. Besides her passions about clinical services for students and employees, Grace has centered her continuous research interests and focuses on psychosocial adjustment, quality of life, and vocational rehabilitation for individuals with psychiatric and developmental disabilities. Grace has been a true Spartan, earning both her Master's degree in Counseling Psychology and Doctoral degree in Rehabilitation Counselor Education from Michigan State University.
Grace enjoys spending her spare time with her family and hanging out with friends at coffee shops. She also likes eating and shopping.
Fun Facts About Grace Tong:
What is your favorite quote?
"On your worst day, you may be someone's best hope."
What inspires you?
Talking to different people, learning from their life experience.
Where is your favorite place in the world?
Paris.
What are you passionate about?
Interacting with people, teaching, doing scholarly work.
What was your favorite subject in school?
English.