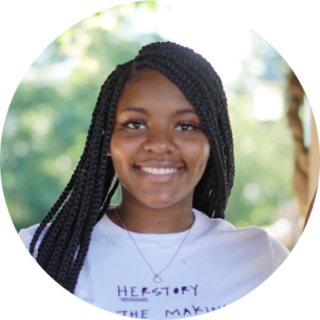 Reception Assistant
Genora Adams
Genora is a Sophomore at MSU with a major in Kinesiology and a minor in Health promotion. In addition to working at the RCPD, she is also a Resident Assistant in South Wonders Hall.
Fun Facts About Genora:
What inspires you?
I am inspired by the everyday women that I work and go to school with. Just knowing that they have their own problems just like me and they get up everyday and continue to push through them. It pushes me to do better.
What is your favorite book and why?
My favorite book is a poetry book called Milk and Honey by Rupi Kaur. I would have to say it's my favorite because the poems are very relatable for anyone who reads it. It isn't fake poetry; It actually feels like I'm connecting with the author and she isn't trying to be too deep but it is deep.
What is your favorite movie and why?
My favorite movie is The Cat in the Hat because of the amazing graphics and visuals in the movie. Even though it was created back in 2003, It looks like it can pass for a movie made in 2019. Plus, the story line and the actors who were chosen was perfect.
What is your favorite music and why?
My favorite genre of music is soft R&B like Jhene Aiko, Lauryn Hill, H.E.R, Erykah Badu, and Etc. I feel like this music speaks to my personality and it calms me down when I've had a long day. I also like upbeat Gospel music.
What volunteer or passion projects do you do outside of work?
I am currently on the Executive board for my organization called Big Sister Little Sister mentoring program and I serve as the Membership Chair. I help promote our programs moral and also help maintain membership.
What accomplishment are you the most proud of?
I managed to do over 260 hours of community service in my freshman year on top of school work and not having a car.