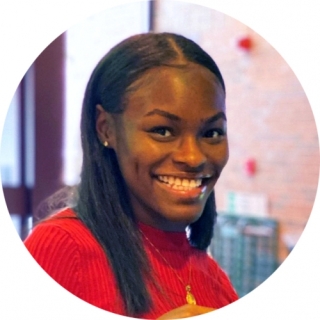 Public Relations Coordinator
Ciara White
Ciara is majoring in Communication, with a concentration in Social Influence, and two minors in Public Relations and Leadership of Organizations. In addition to working at the RCPD, she is also a Resident Assistant at Rather Hall in Brody Neighborhood.
Fun Facts About Ciara:
Where is your favorite place in the world?


Having only visited Jamaica outside of the US I found it to be one of the most humbling and culturally eye-opening experience. I only hope to travel out the country 20 more times in the next 10 years.
What is your favorite book and why?
Outliers: The Story of Success by Malcolm Gladwell. This book shares the honest truth of multiple factors that plays into an individual reaching success. It highlights the different considerations and aspects of the time of year in which you were born and how particular opportunities lead to a predictable line of success.
What is your favorite music and why?
My favorite genre of music is R&B. This genre has many variations and arrangements, that not only tells a story but has the power to bring you along on the journey with the artist.
What is the best piece of advice you've ever been given?
Don't make permanent decisions off of temporary emotions.
Name a hidden talent, or one unknown fact about you.
I sang in choir, mezzo-soprano and contralto range, for 8 years, from elementary school to the end high school.