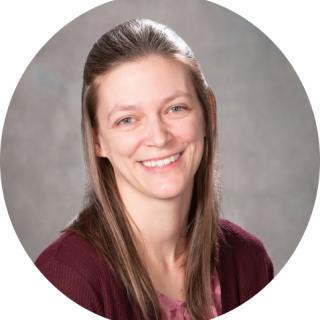 Administrative Business Professional & Assistant to the Director
Becca Wetzel 's phone number: (517) 884-1903
Becca Wetzel
She/Her
Becca Wetzel joined the RCPD team in September of 2021. She is an MSU alumni - having earned her Bachelor's degree in Fisheries & Wildlife in 2016. During her undergrad she worked at the RCPD for 5 years as a front desk student receptionist. She is very excited to be a part of the RCPD team once again - where she can continue to make a difference in the lives of students at MSU.
Fun Facts About Becca Wetzel:
Where is your favorite place in the world?
Home - with my wonderful husband and our four cats.
What are you passionate about?
Spending time in the outdoors - whether that is working in the garden, taking hikes and camping in nature, or going kayaking.
Before working at MSU, what was the most unusual or interesting job you had?
I worked as a field tech in Northern Iceland for two summers where I participated in a research project studying midges! Midges are tiny little bugs that spend most of their life as worm-like larvae in water, and emerge as flying adults.
What volunteer or passion projects do you do outside of work?
Every spring we make maple syrup! It's a very time intensive hobby and a lot of work - but nothing beats the taste of home made pure maple syrup.