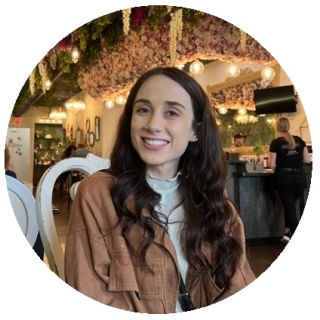 Accessible Media Manager
Ava Jensen
Ava Jensen is a senior at MSU majoring in Neuroscience and French on the pre-med track.
Fun Facts about Ava Jensen:
What are you passionate about?
I have always been passionate about my family, friends, education and, of course, service.
What is your favorite music and why?
My favorite music honestly depends on my mood and the given week. Right now, I'm really into Panic at the Disco, Shawn Mendes, and Twenty-One Pilots. I would say that there is some strong variety!
What is the best piece of advice you've ever been given?
The best advice I've ever been given is to enjoy the ride.
What is your favorite quote?
Growing up, my mom would tuck me in every night and say, "shoot for the moon, and even if you miss, you'll land among the stars." I struggle thinking I must be perfect, and that can be overwhelming. I've found that this is common. This quote reminds me to set high expectations, to be proud of my accomplishments, and to learn from my imperfections.
What passion projects do you do outside of work?


I grew up swimming and coaching. I love animals, and I'm also very passionate about animal welfare. In fact, I'm vegetarian! We have two dogs and a kitten: Gamble, Cosmo, and Blossom. I'm currently working at the Van Andel Institute where I've had the privilege to learn and gain valuable experience in academia.